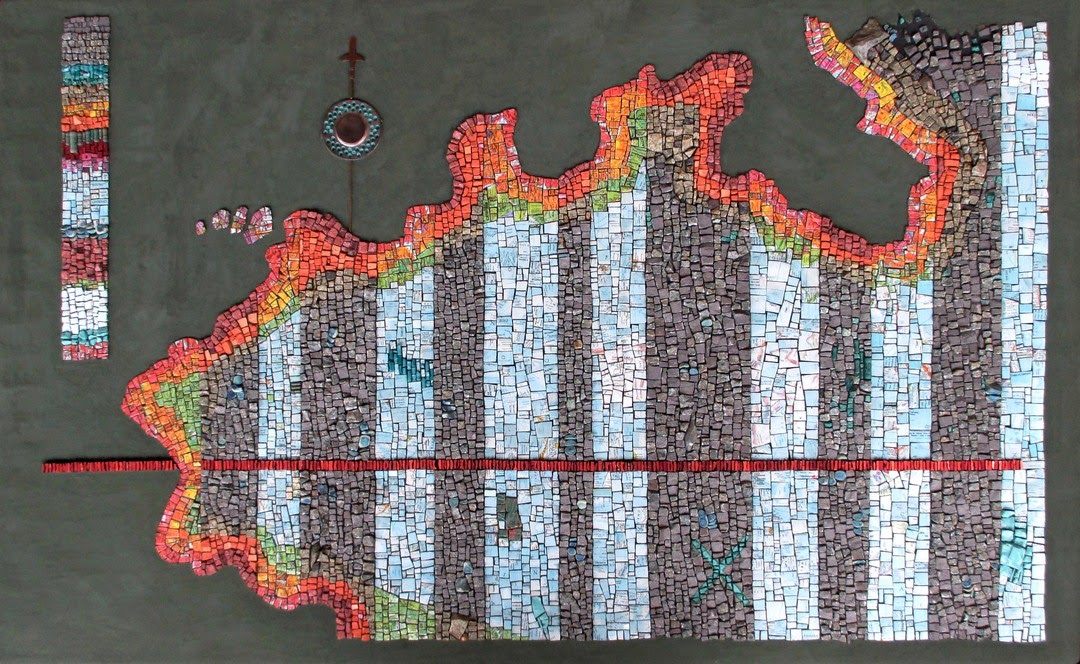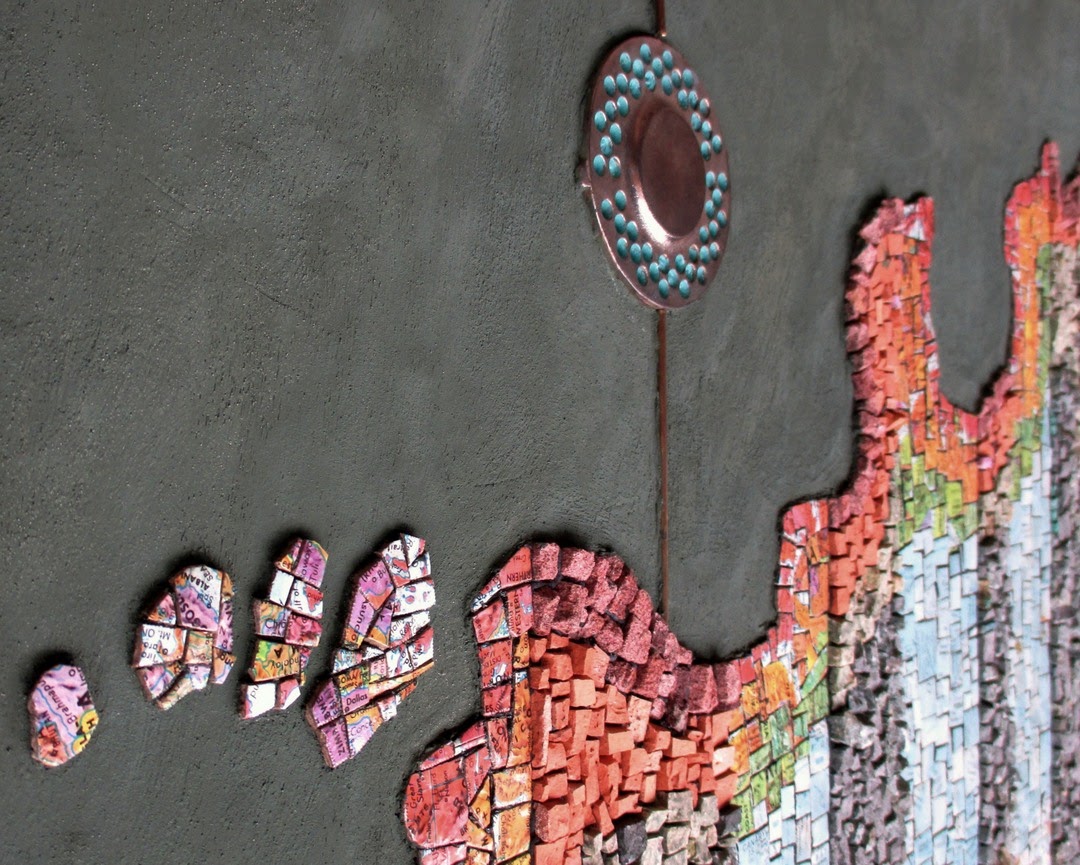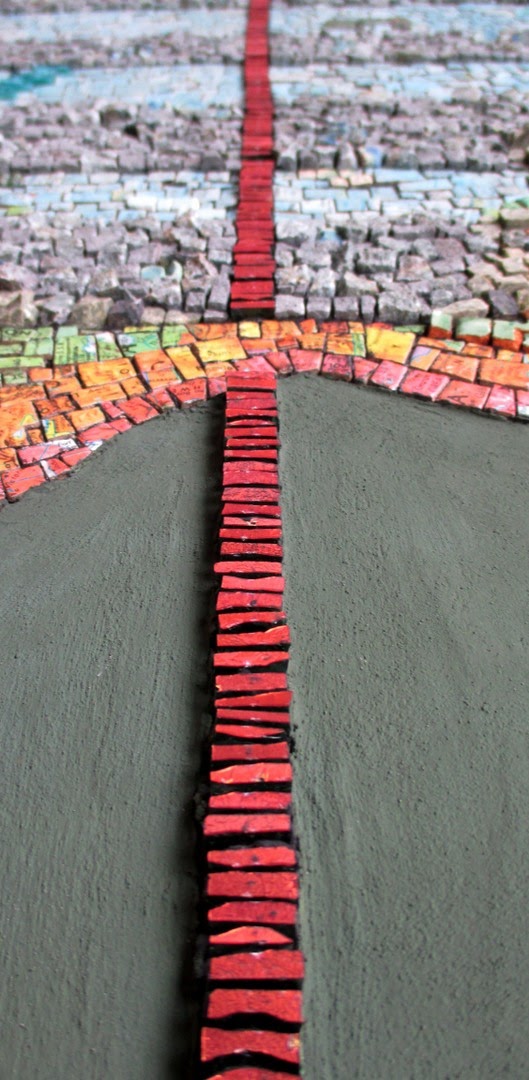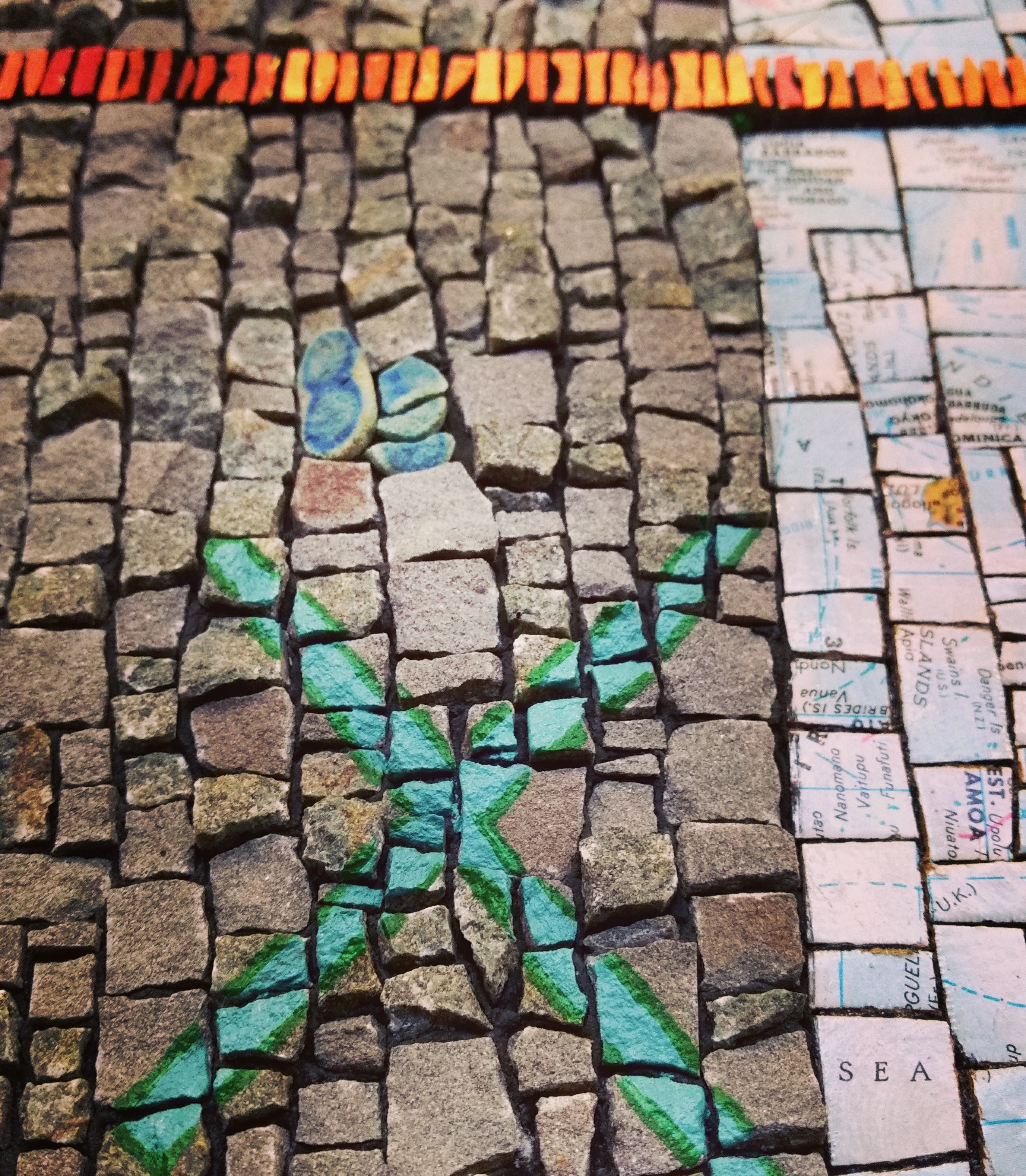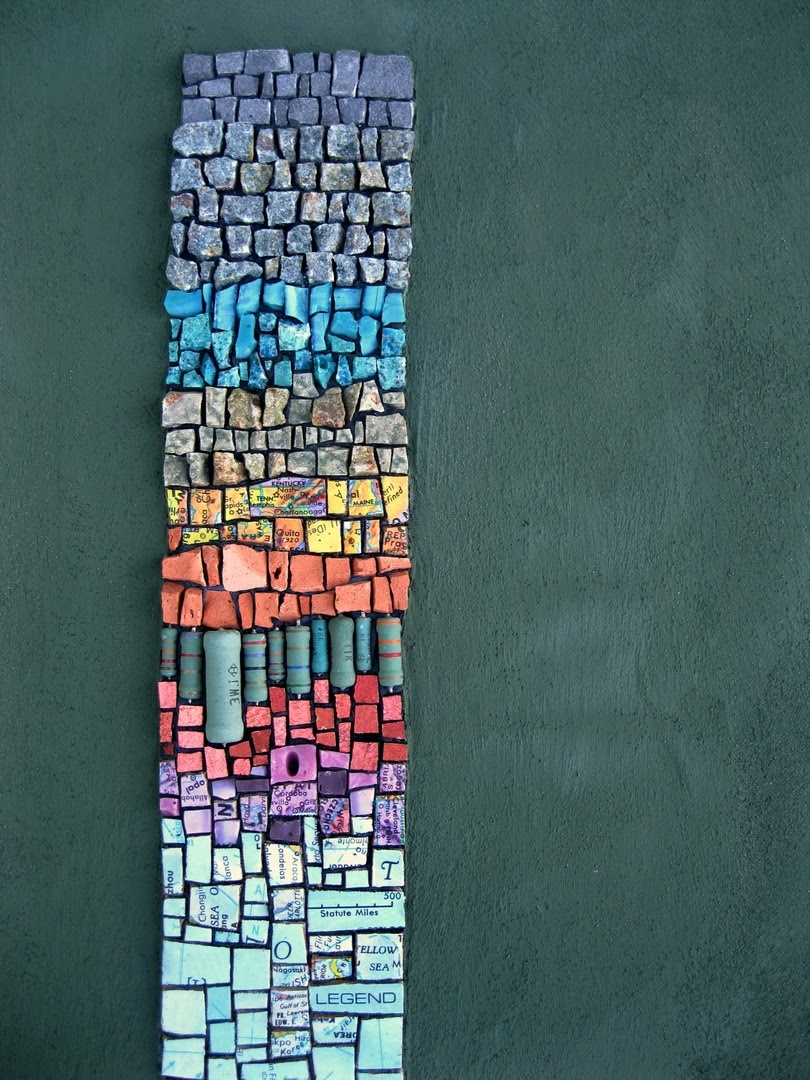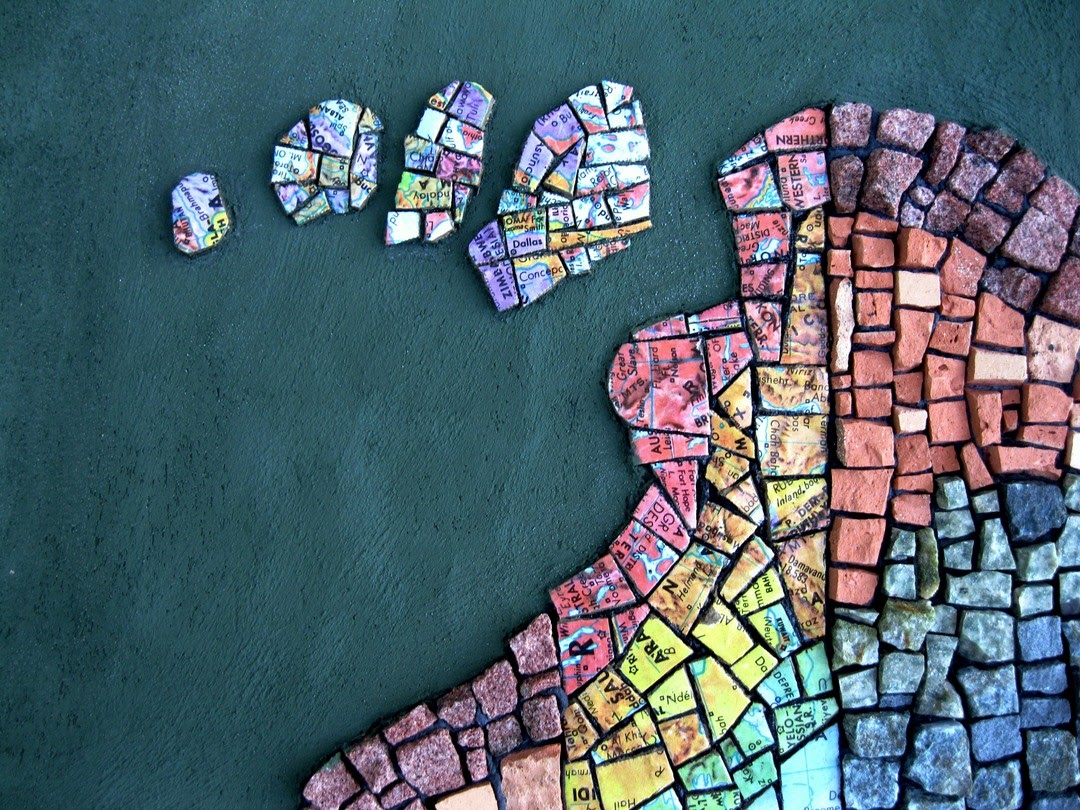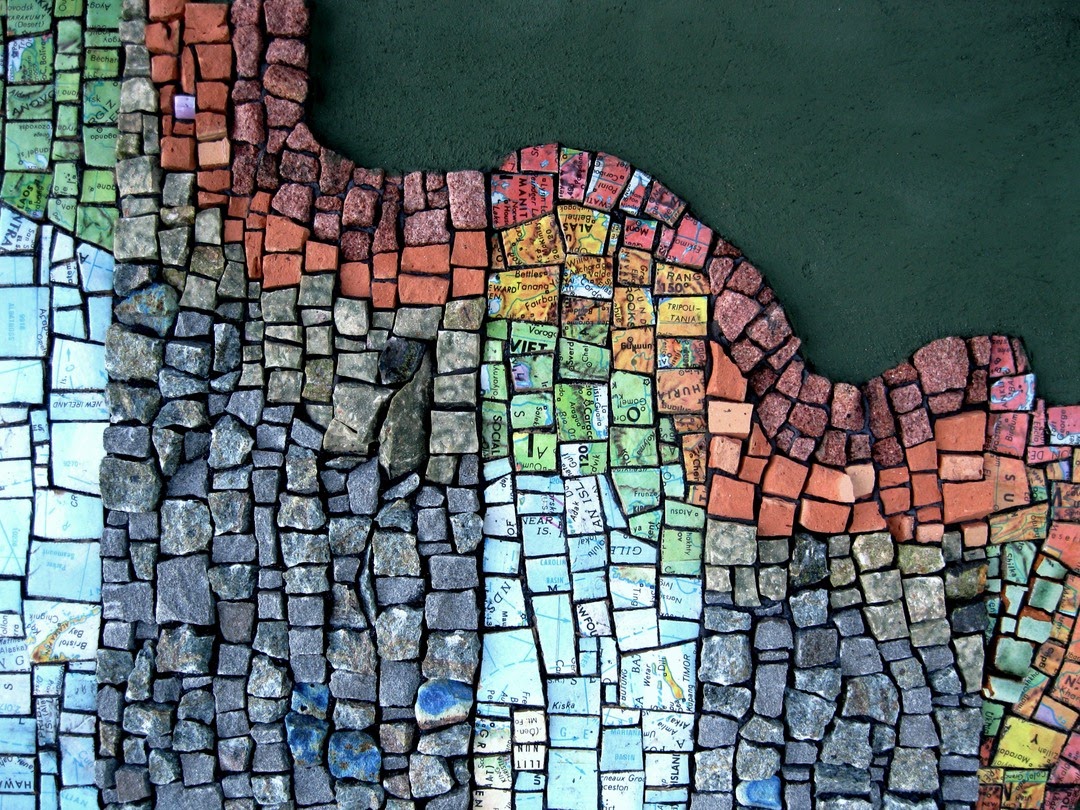 Center of the Universe
$4,500
August 2013 A graffiti guerrilla scrawled the phrase Center of the Universe on the highway exit sign above the name of my insignificant tiny town of Arnold City, a blip on the map, back in the 1980's. The joke became immortalized in our family storytelling. The irony for us, though, was that it was accurate. Looking at this composition, you can see two maps transposed together; one represents home, the other represents everyplace else that is not home. Both maps work together to create the story of my places. By building my home slices out of native Pennsylvania sandstone and the everyplace else slices from a deconstructed world globe, I contrast places in the abstract, but also our intimate relationships to place. As an adult, I travel the world with enthusiasm but am acutely aware of what was and may continue to be The Center of the Universe for me.
Artist: Rachel Sager
Materials: Deconstructed cardboard globe, Pennsylvania sandstone, Italian smalti, 24-karat gold smalti, glazed and unglazed ceramic, marble, metal grinder, computer components
Dimensions: 30″h × 48″w, 25lbs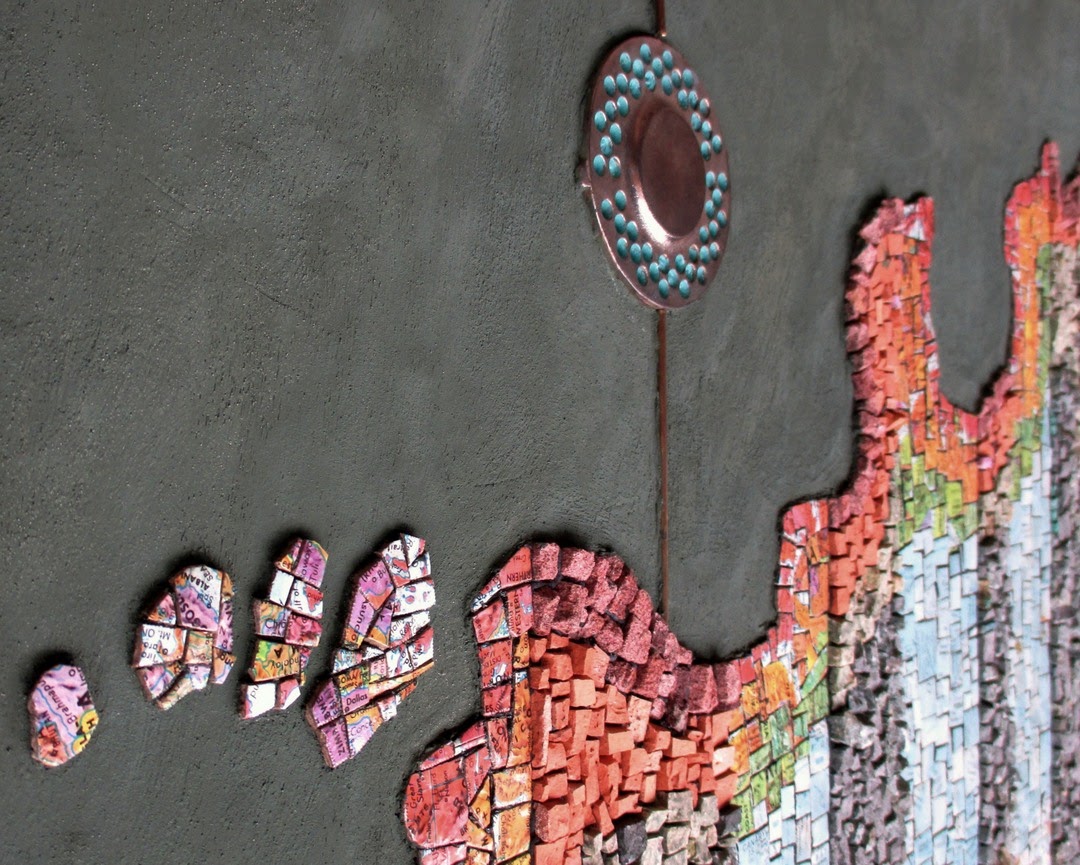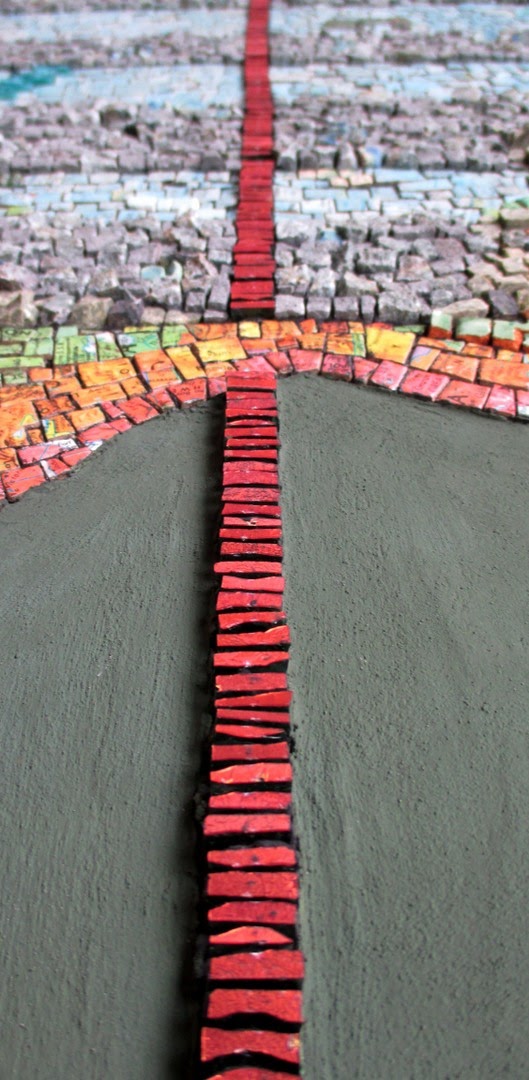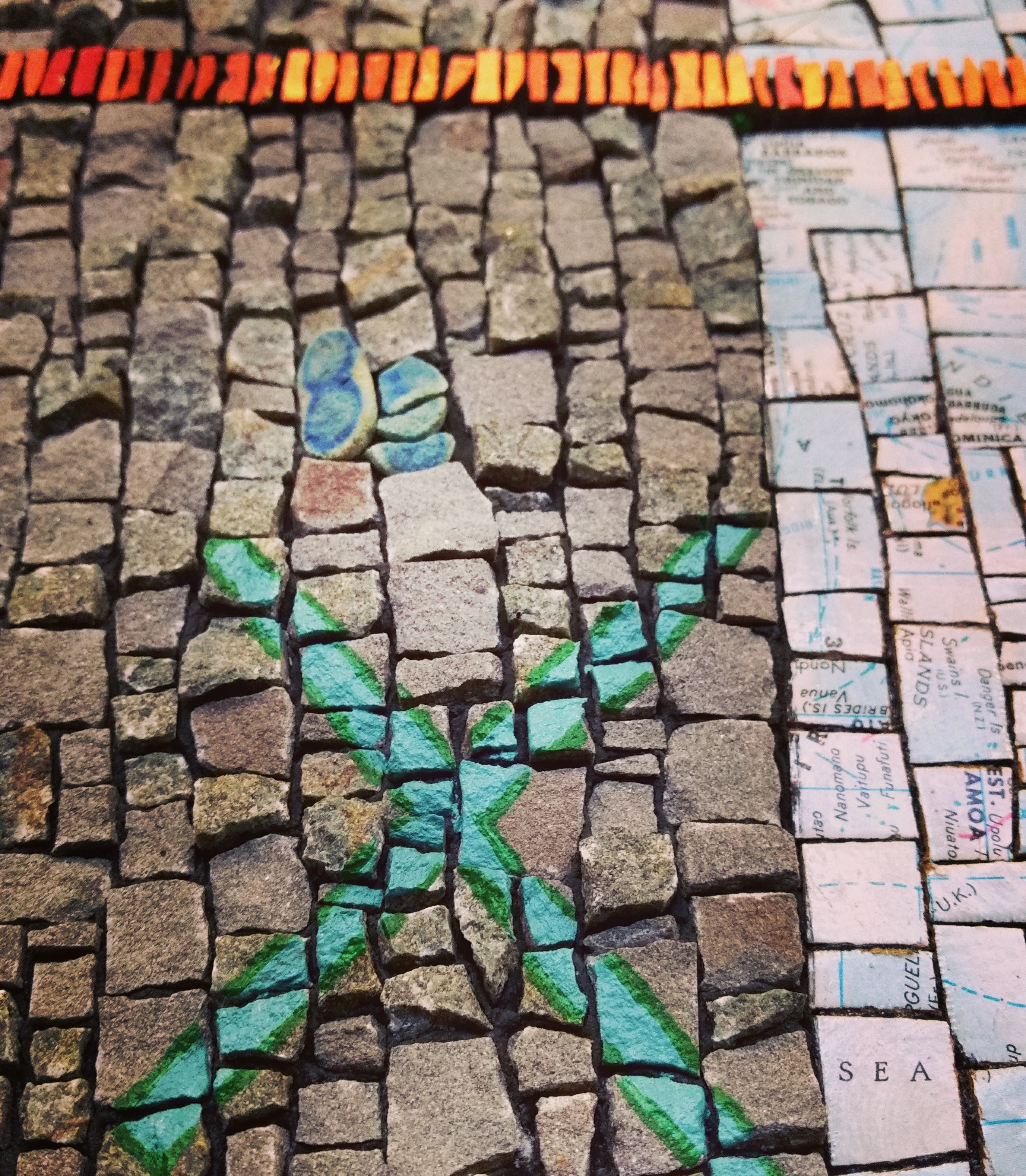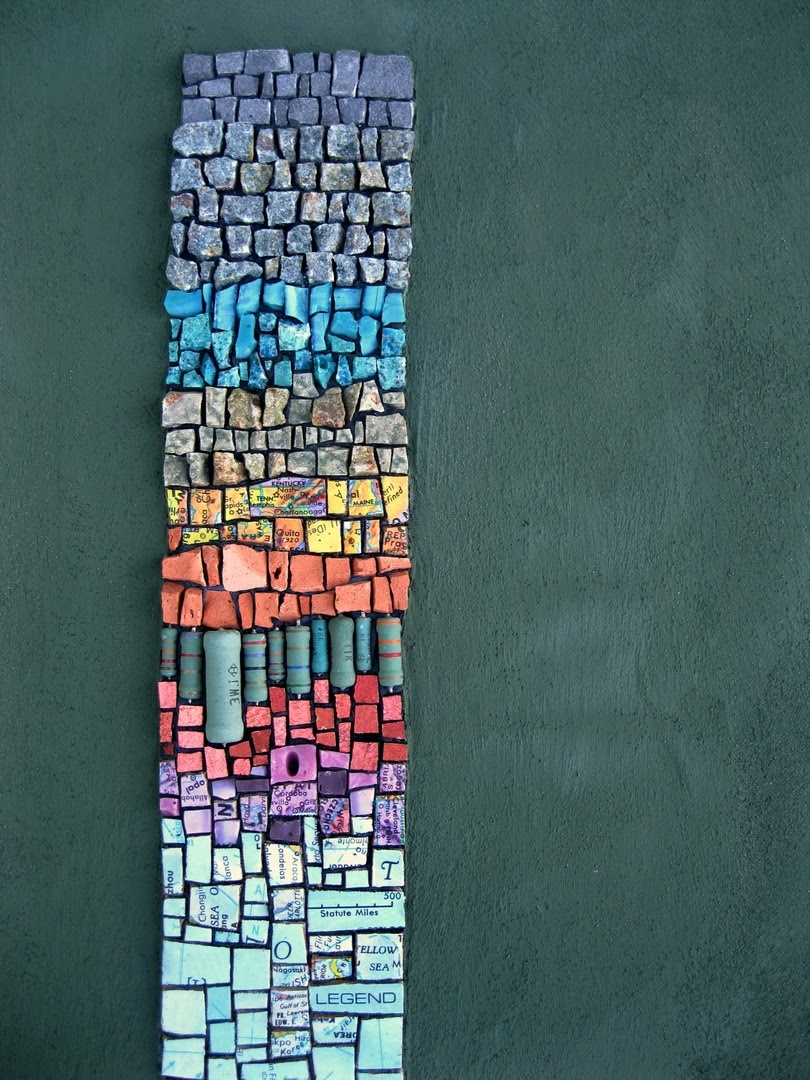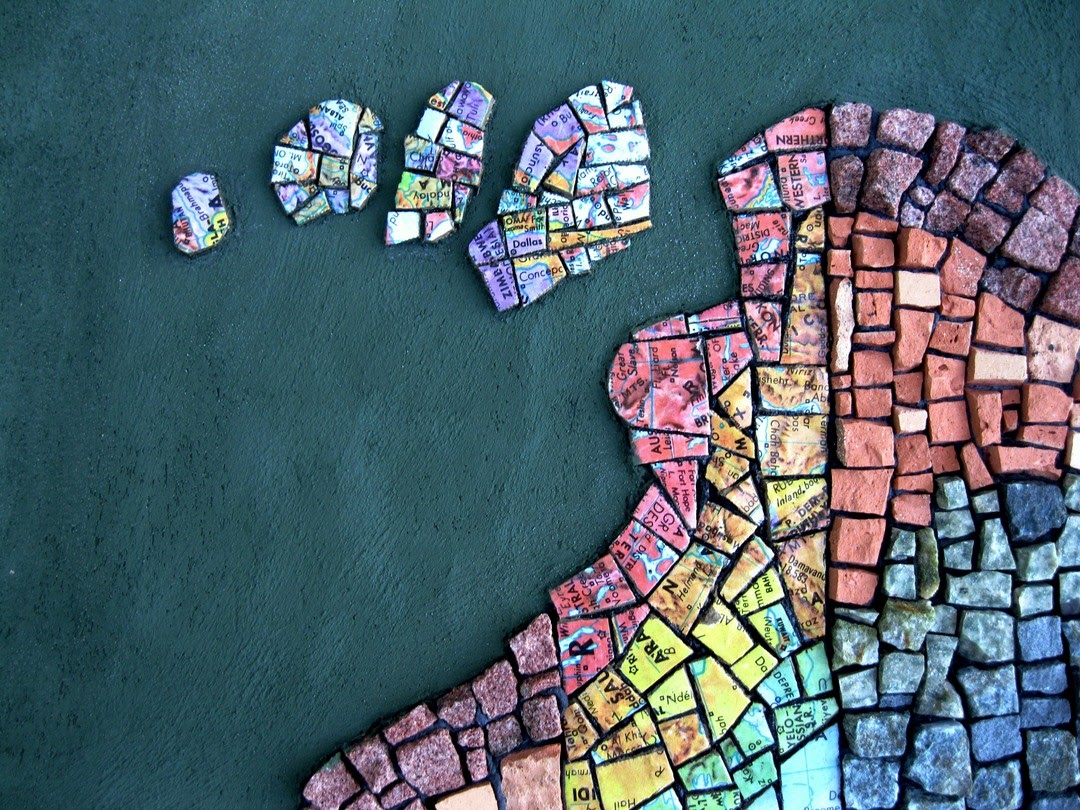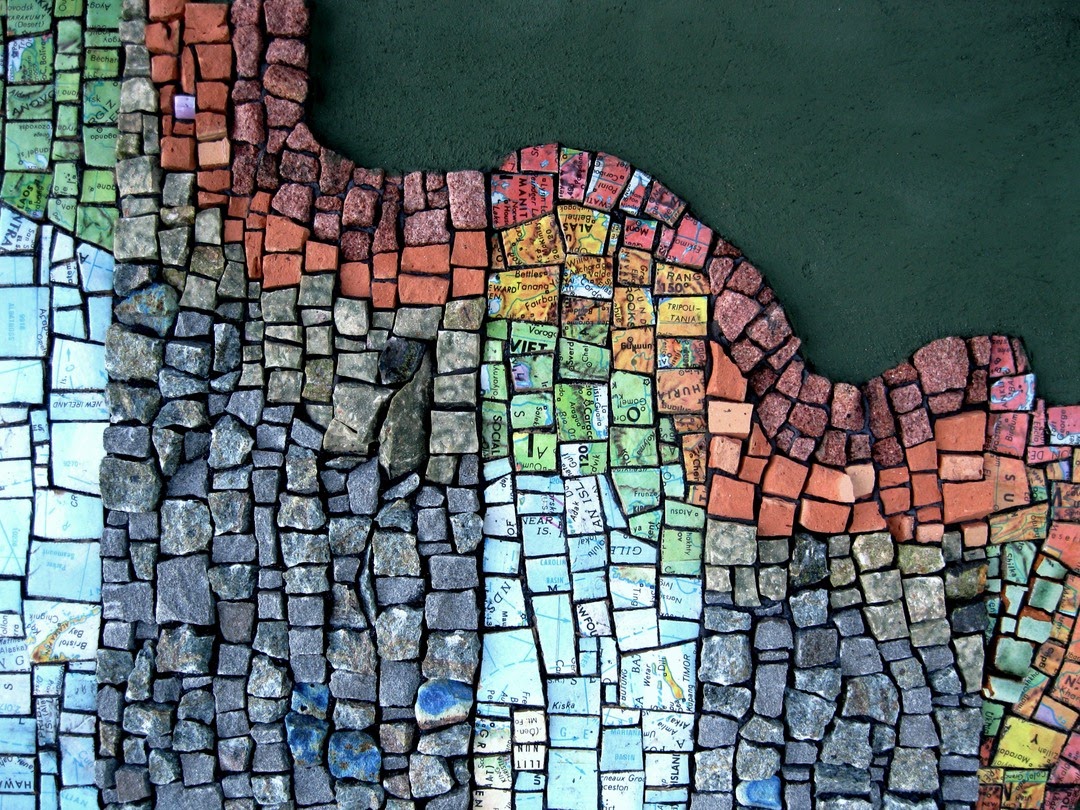 Questions and answers
Do you ship products?
Yes! We ship art, large and small. A shipping and handling fee does apply. We use USPS Priority Mail so your items can be tracked and received within 3 days once shipped.