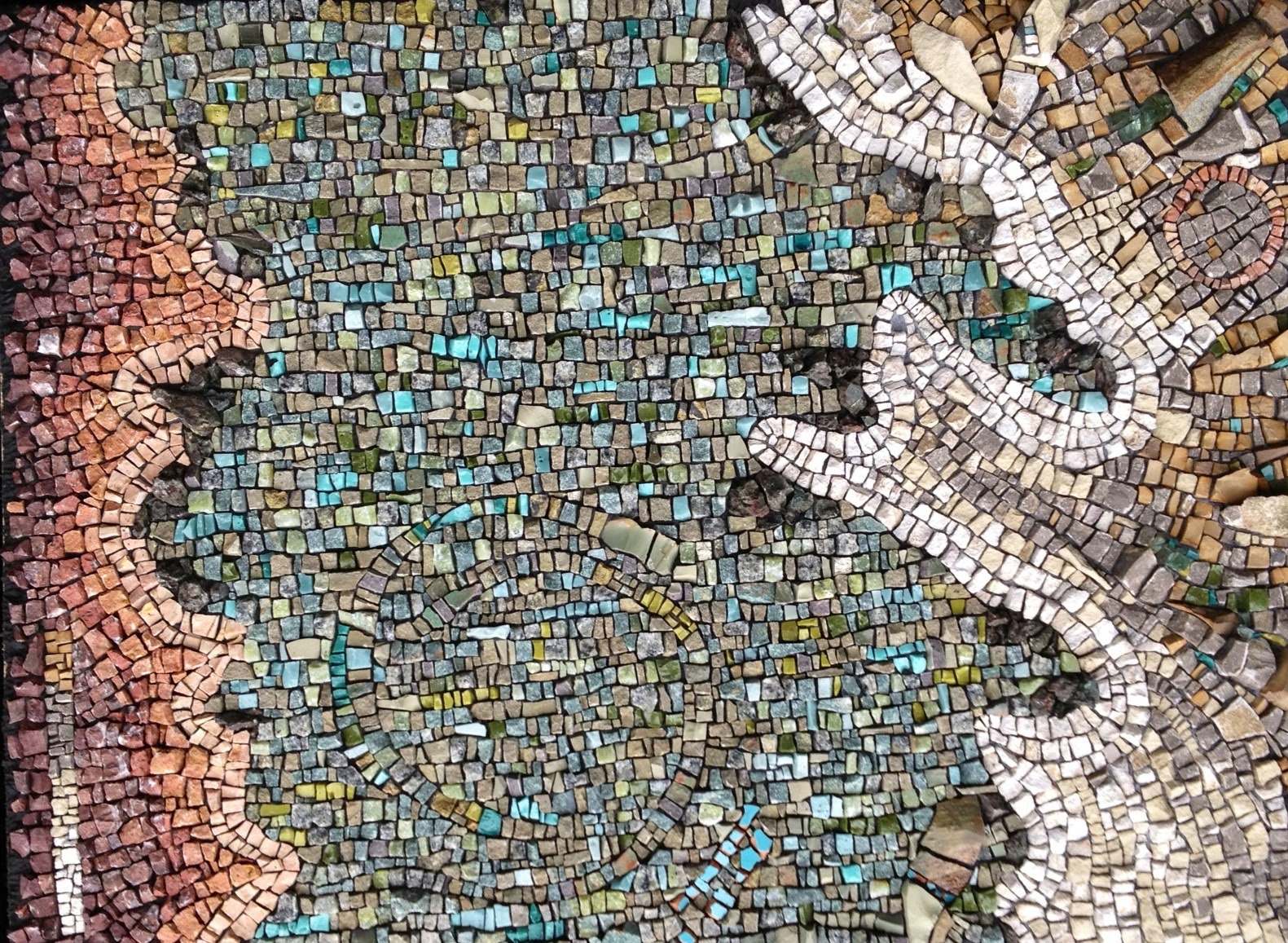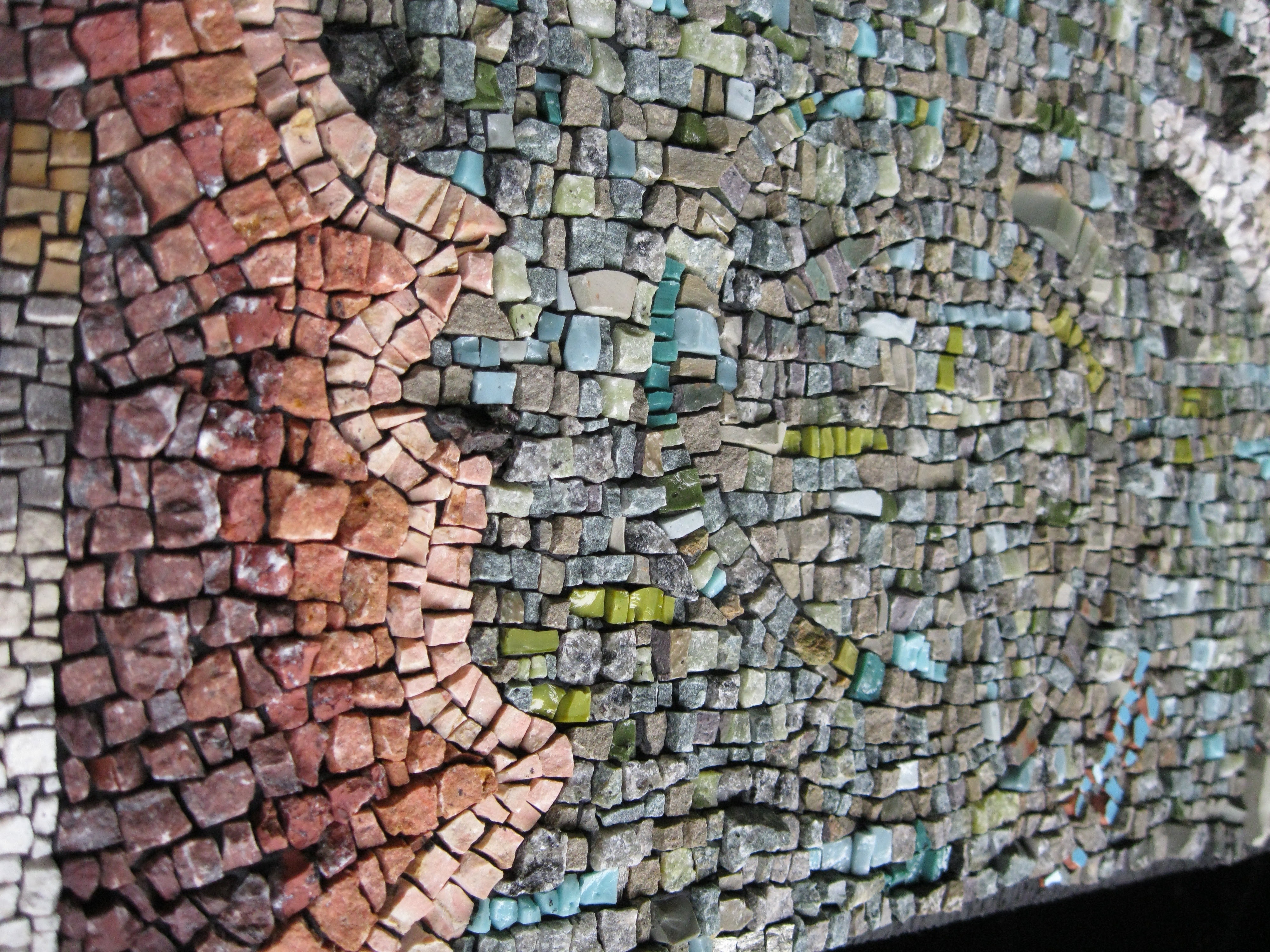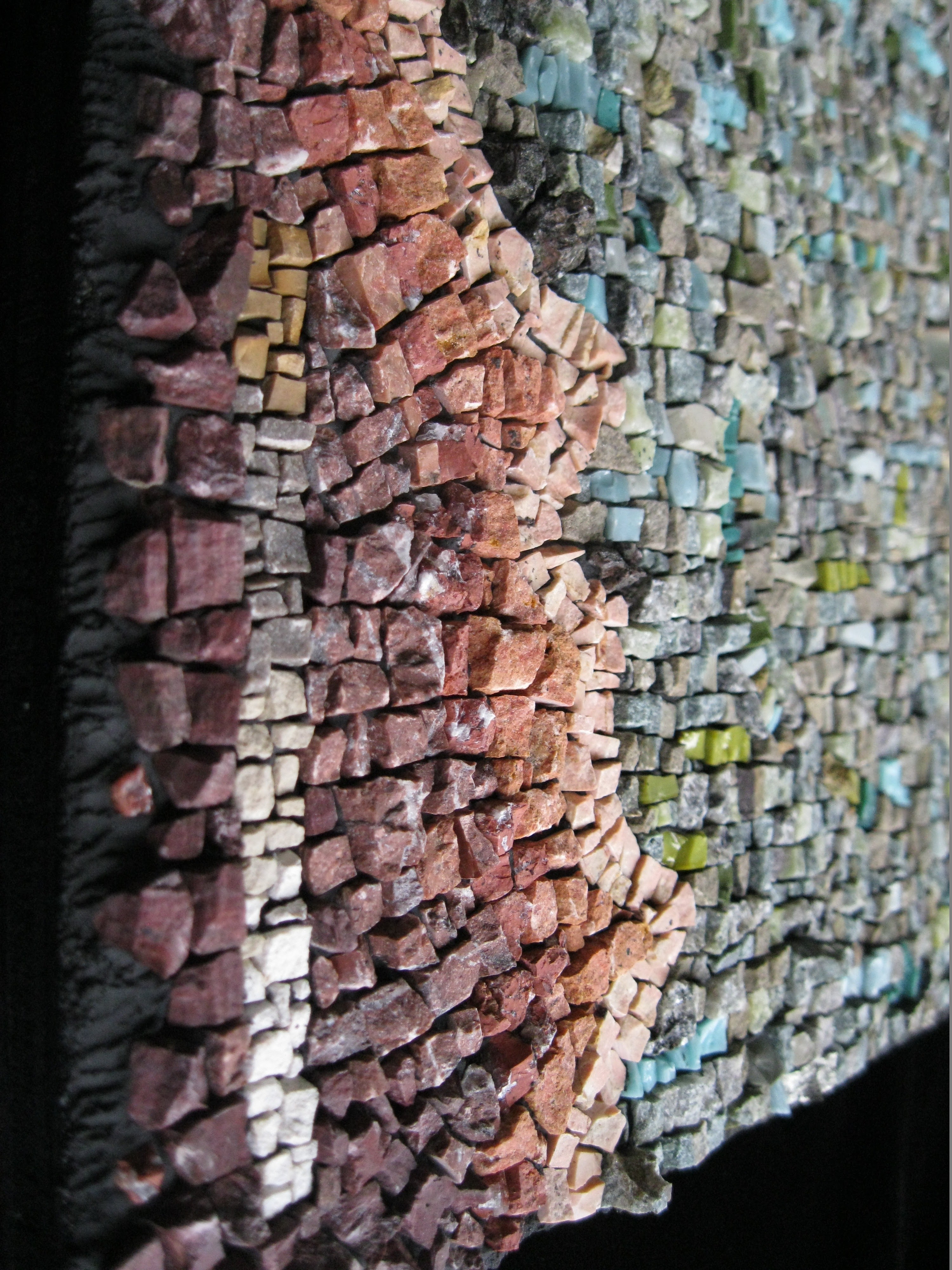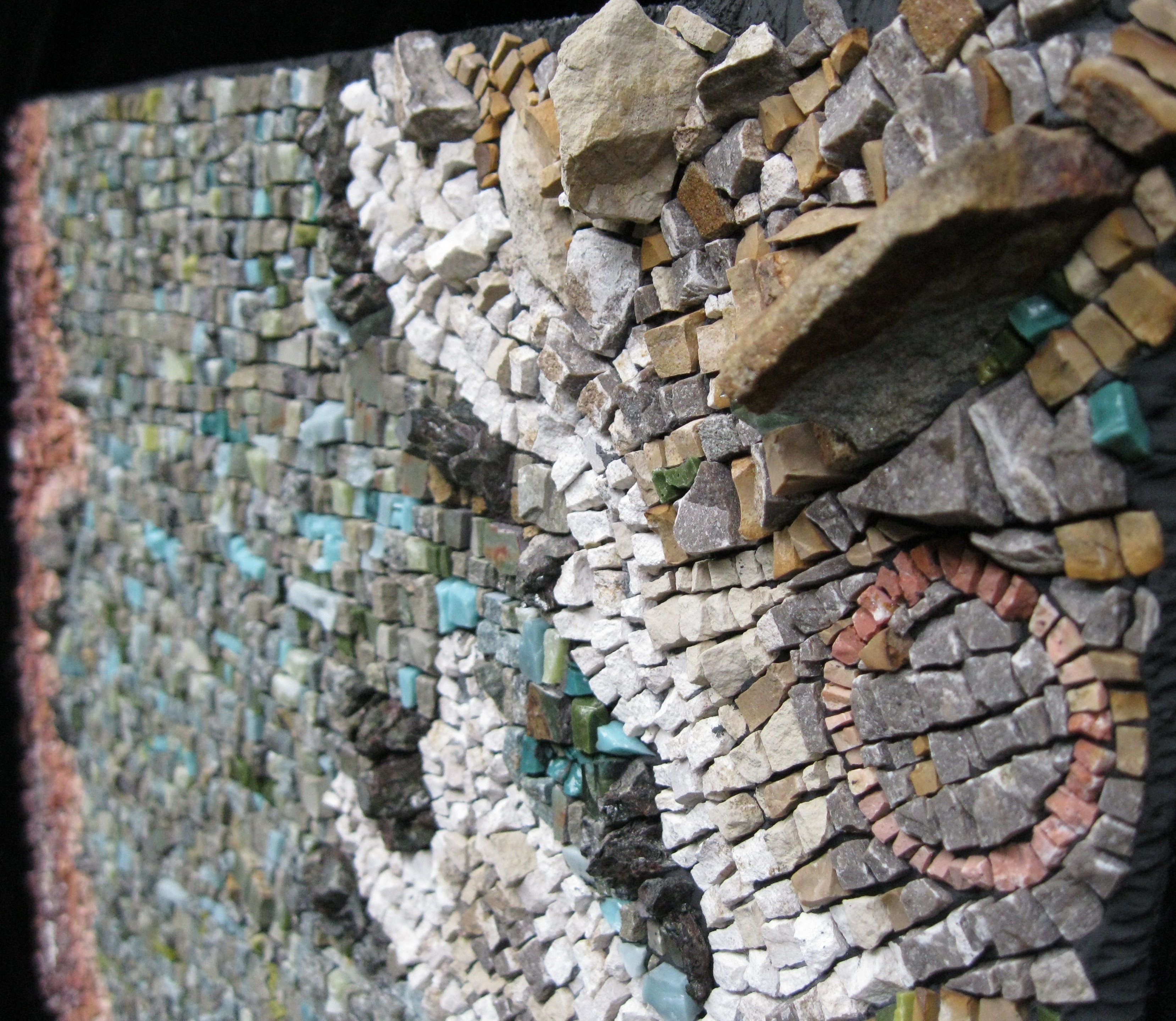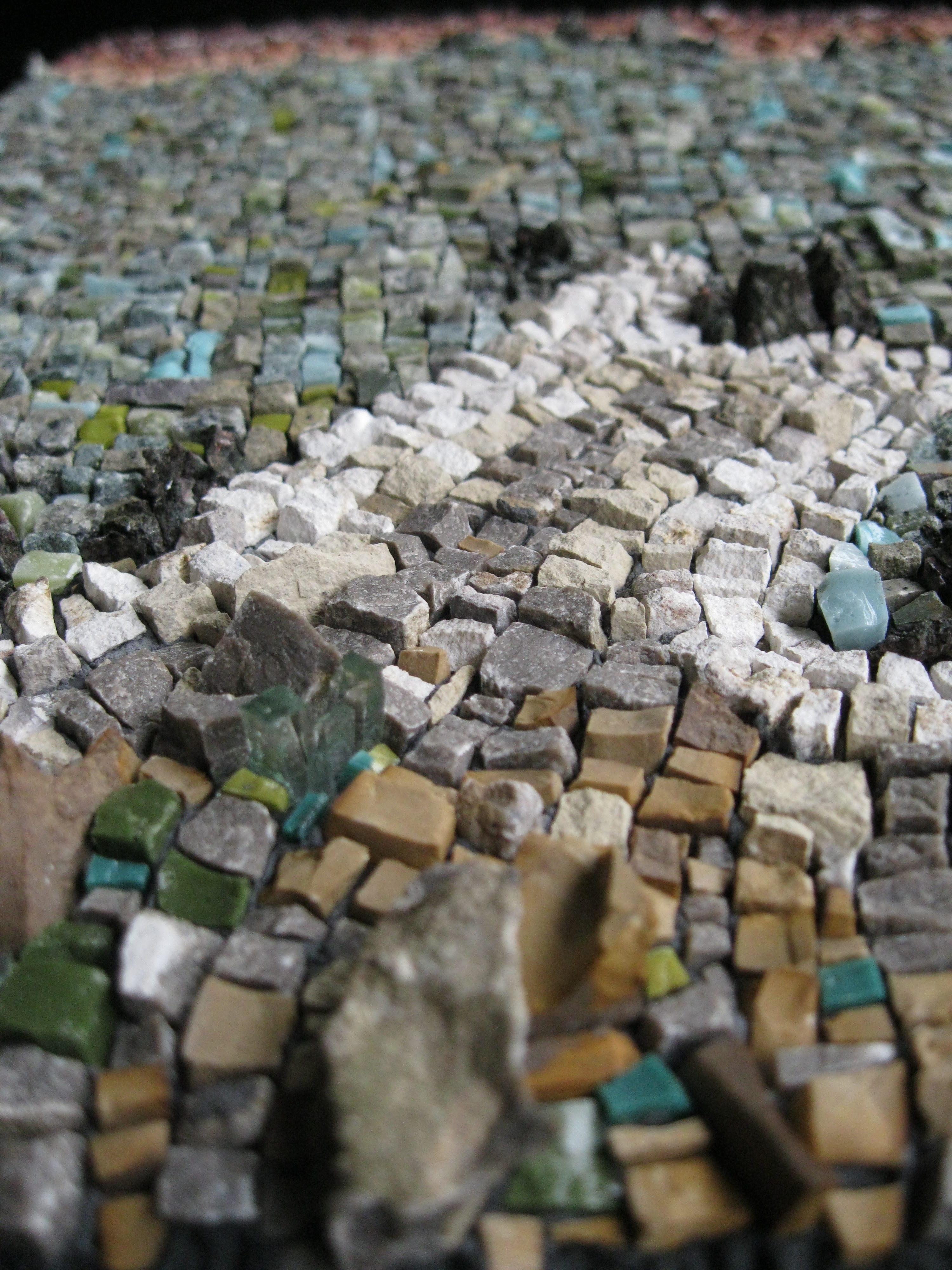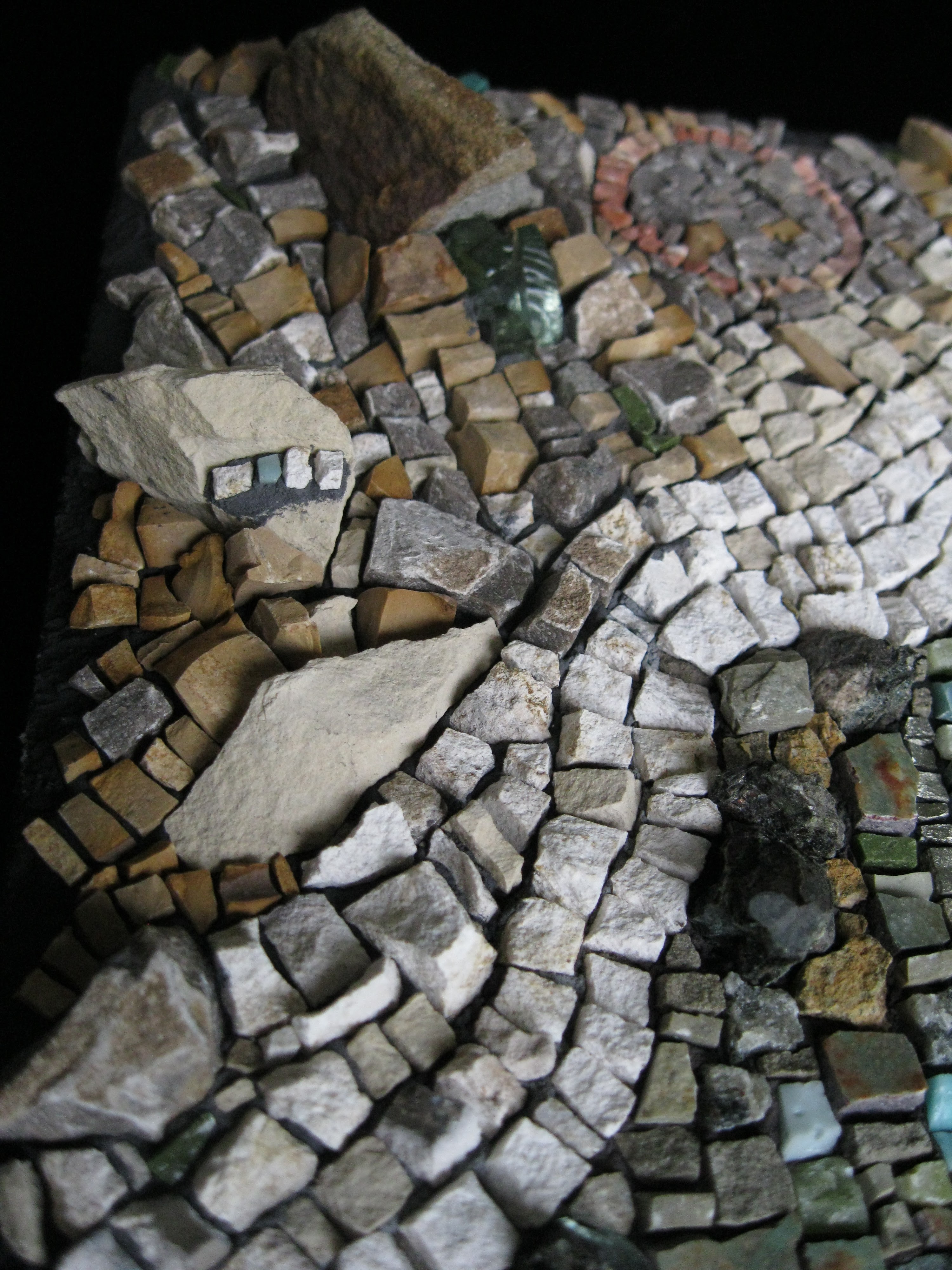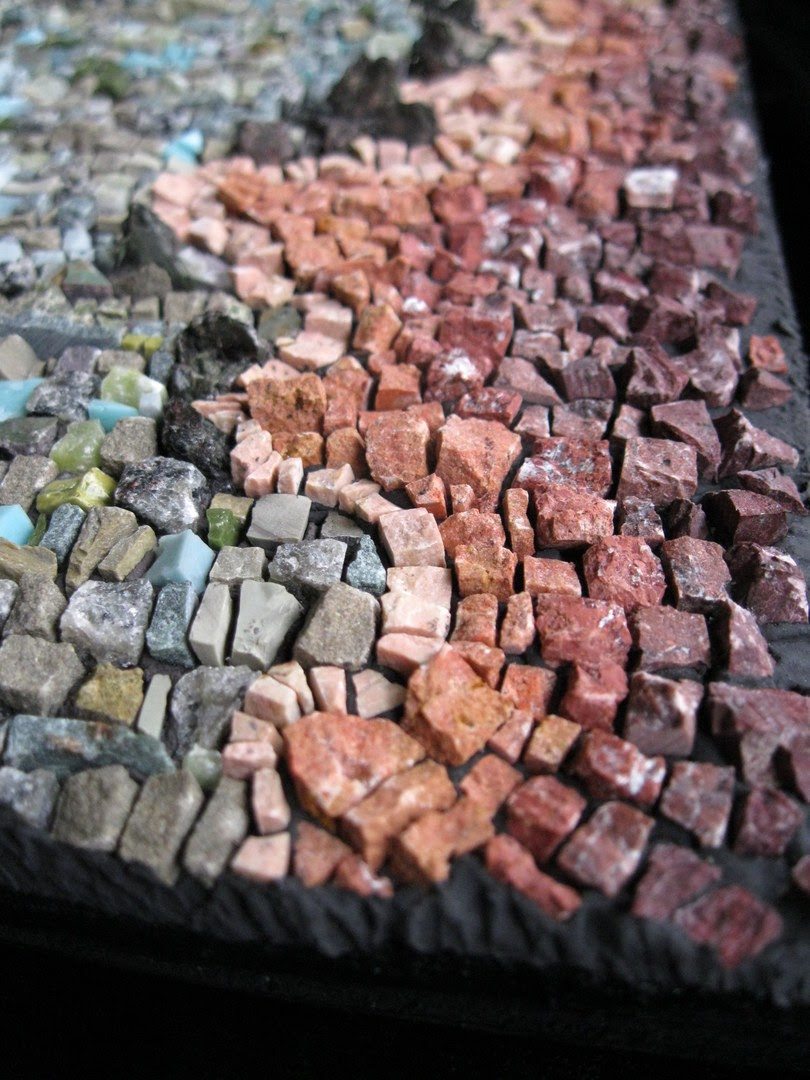 Oceanus Ocidentalis
$3,500
May 2012
Oceanus Occidentalis, the Western Ocean, is an old-world cartographic term. The making of this piece coincided with a pivotal time spent with two Italian mosaic masters, Verdiano Marzi and Matteo Randi. Having already felt much angst over my lack of formal European mosaic training, my conversations and studio time with these two gifted artists/teachers yielded a much sought after peace with my place as a mosaic artist on the planet.
This map-like composition represents the continents of North America and Europe with the Western Ocean between them. I am asking a philosophical question to The Universe: "Can I stretch my legs across the ocean of differences between my self-taught American ingenuity and the cultural traditions and rules of European mosaic history?" The Universe has answered with a resounding, yes!
If you notice, the two continents are built from their respective native stones. For North America, I use my local sandstone and limestone, for Europe, mostly marble that comes from Italy and France. And if you look closely, you will see a legend and symbol on both sides that mirrors the colors of the other.
Artist: Rachel Sager
Materials: Pennsylvania sandstone, limestone, marble, Italian smalti, glazed ceramic on hand-built substrate
Dimensions: 15″h × 19″w × 1″d, 7 lbs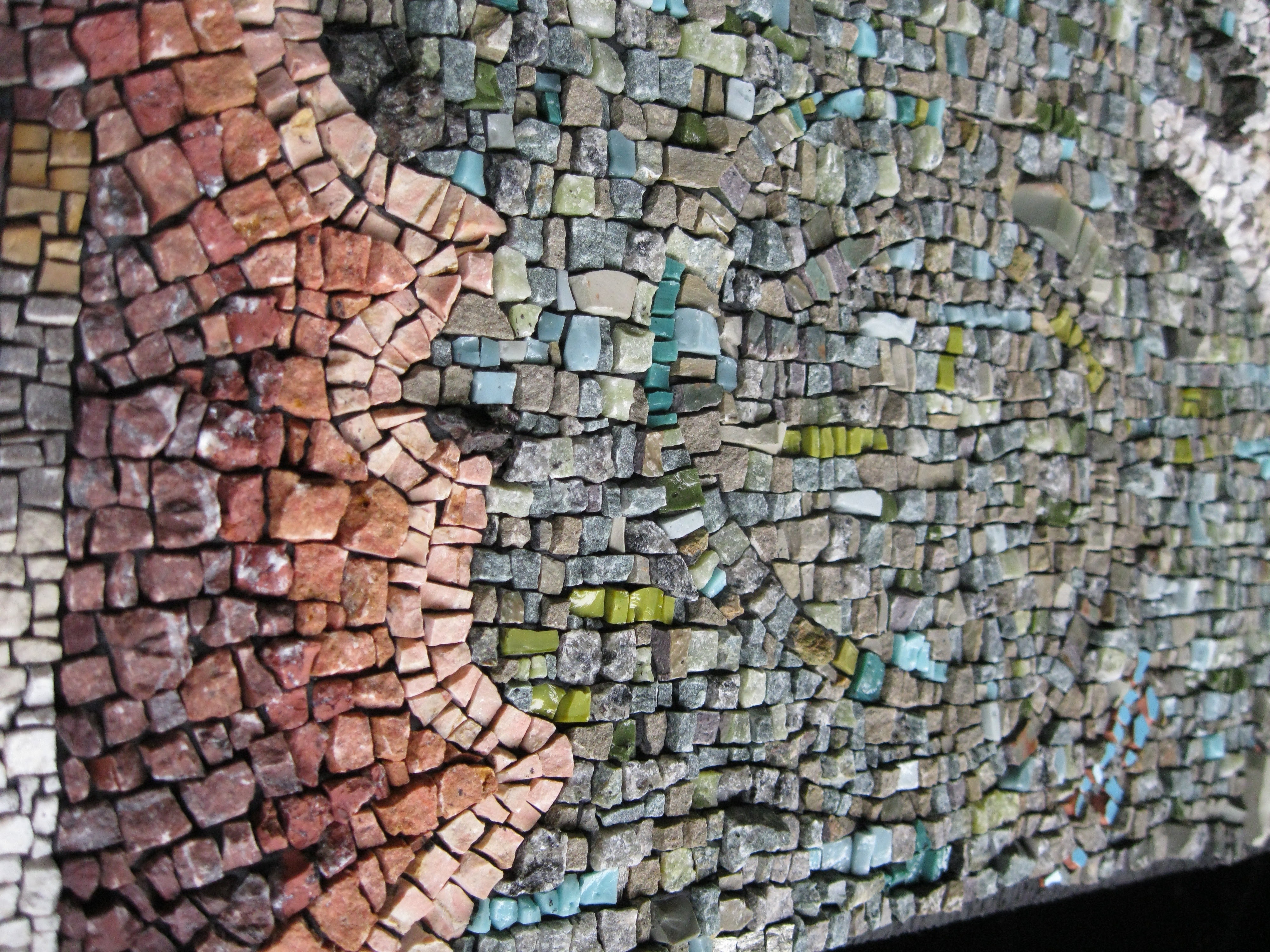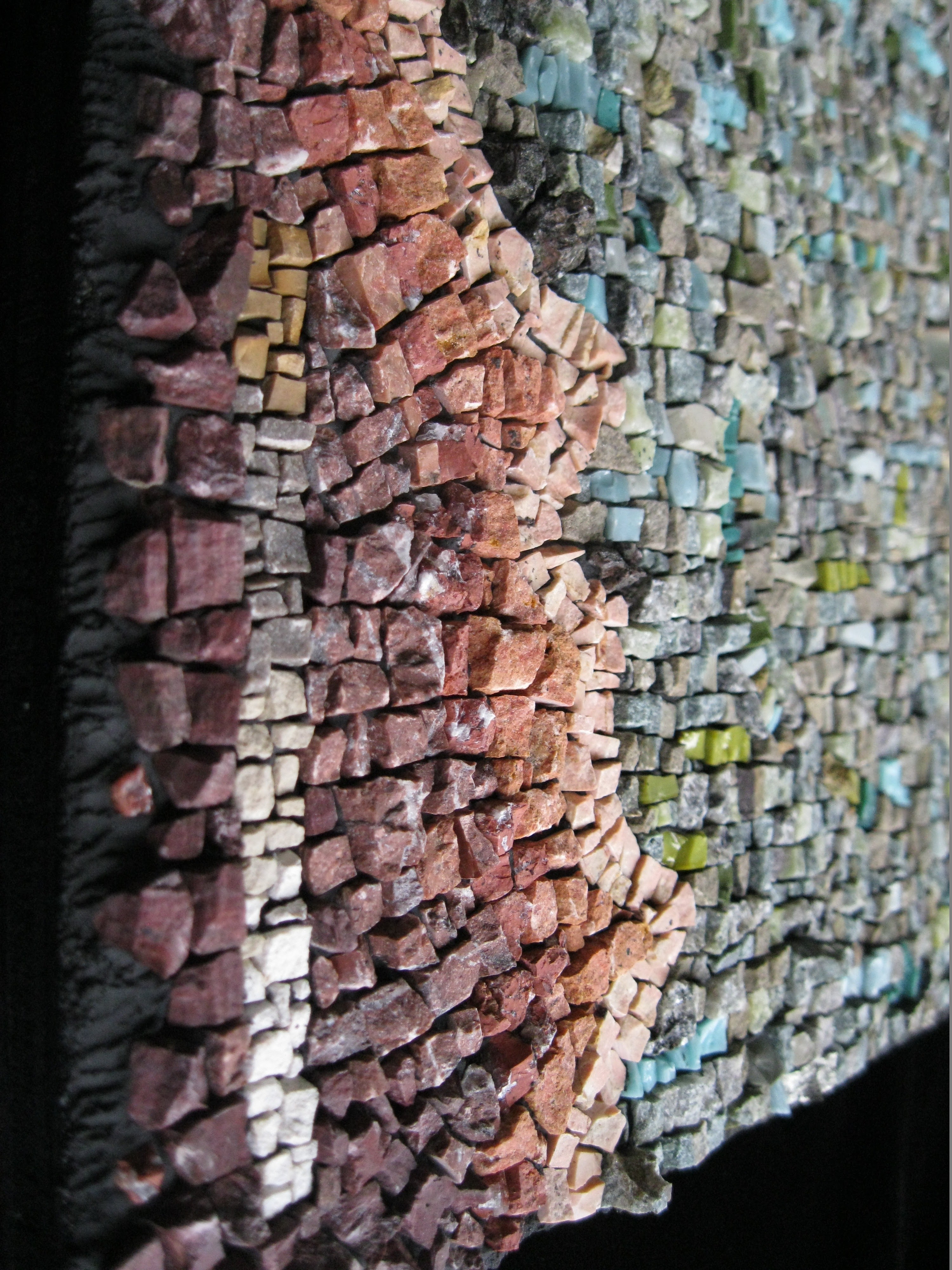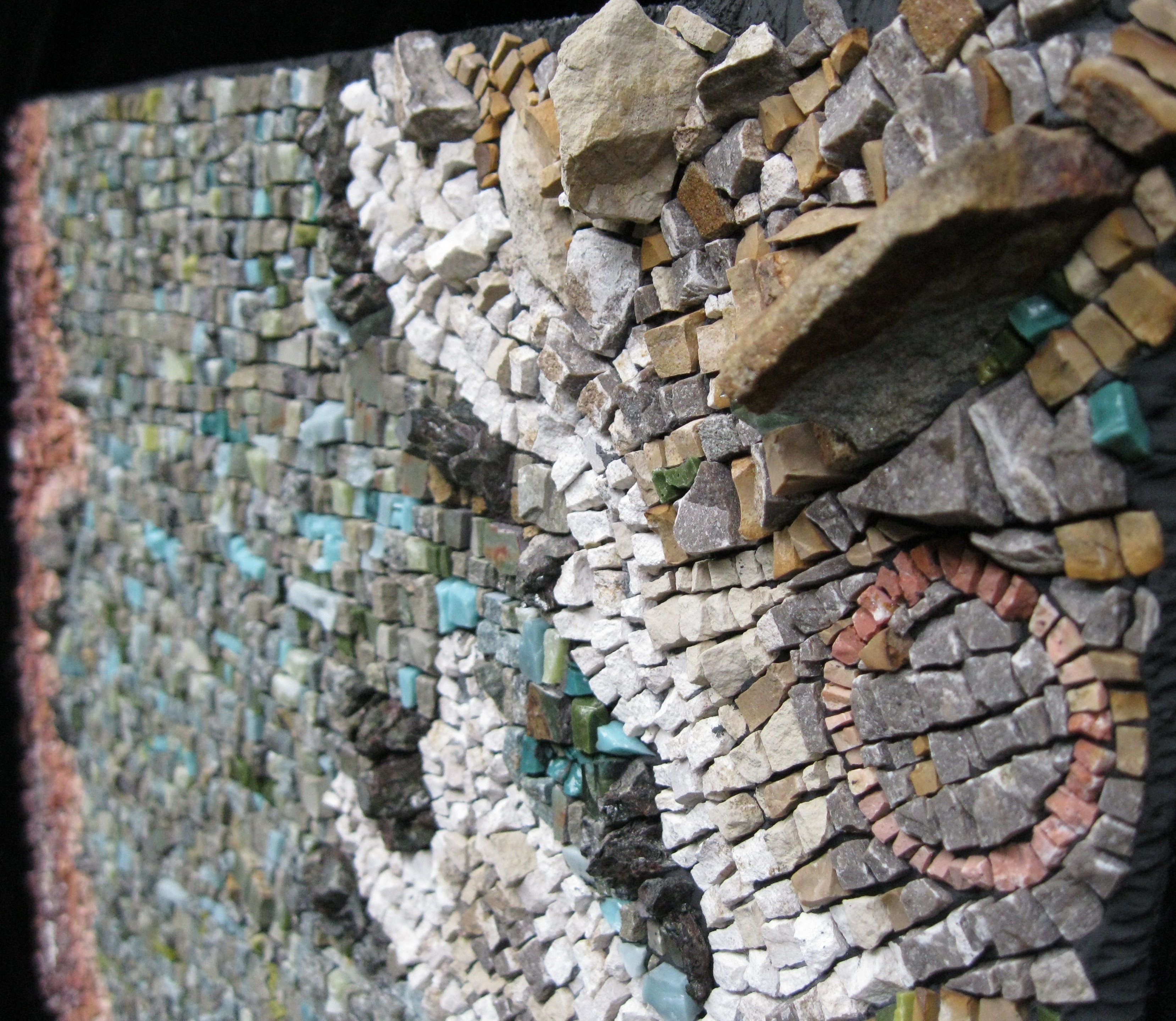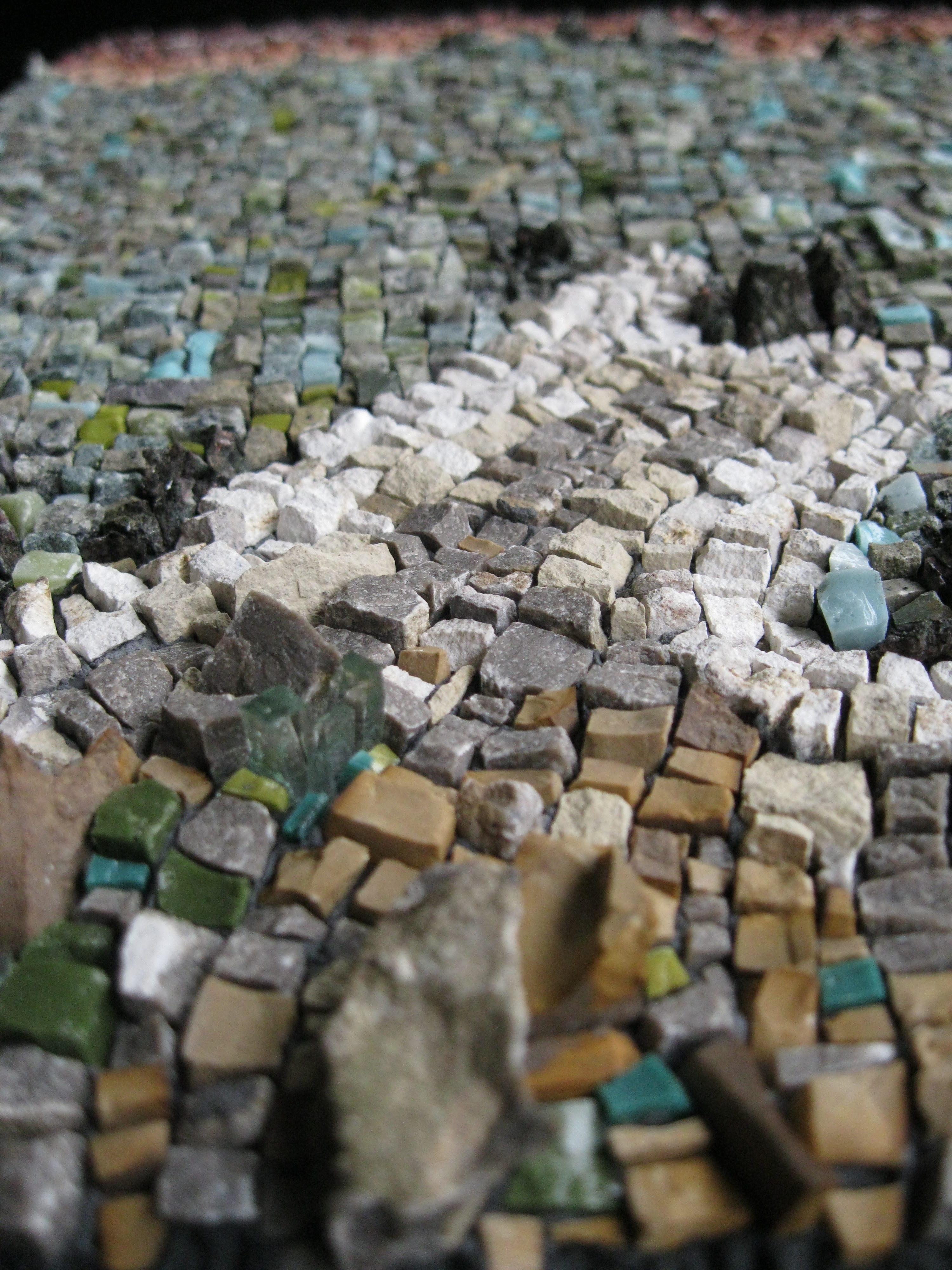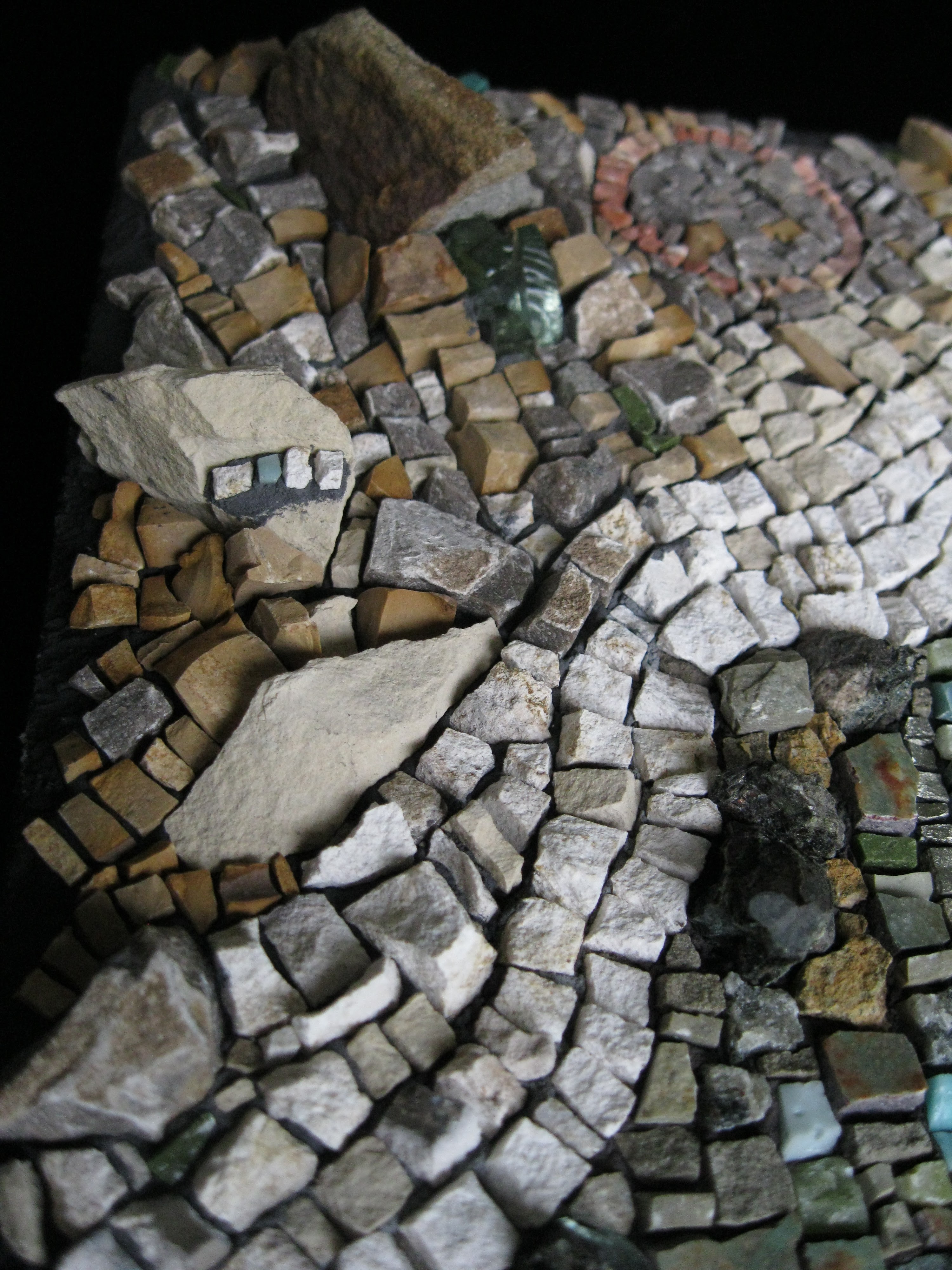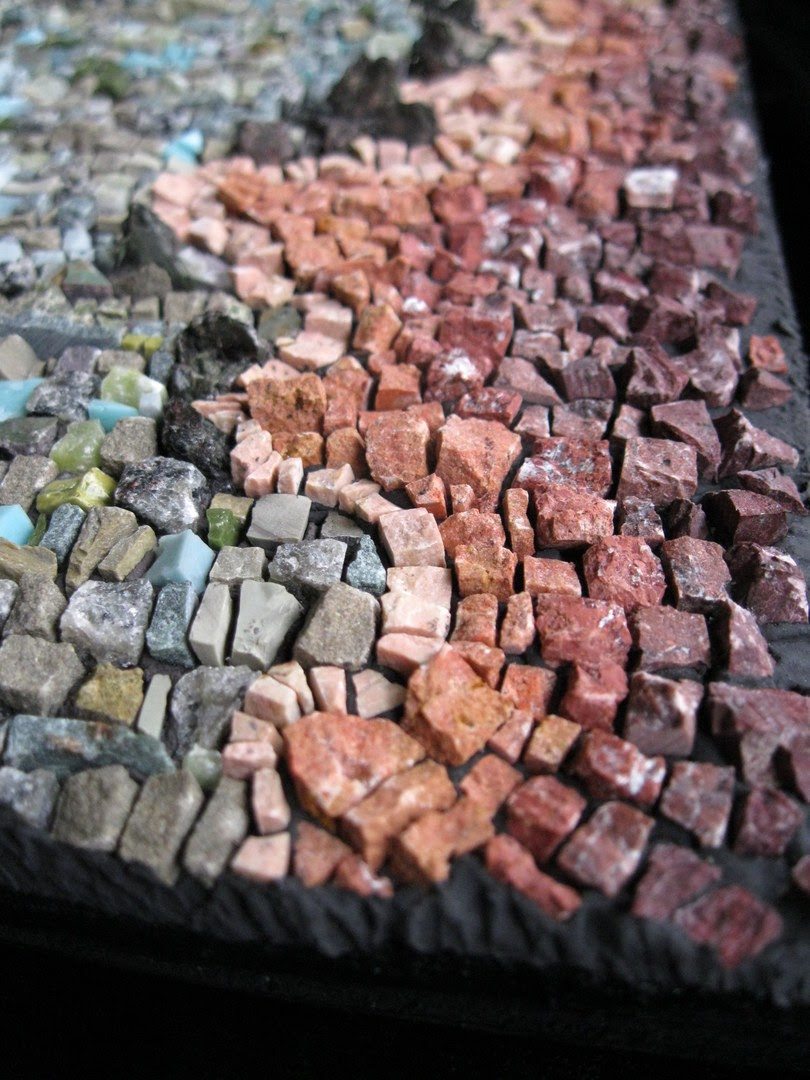 Questions and answers
Do you ship products?
Yes! We ship art, large and small. A shipping and handling fee does apply. We use USPS Priority Mail so your items can be tracked and received within 3 days once shipped.