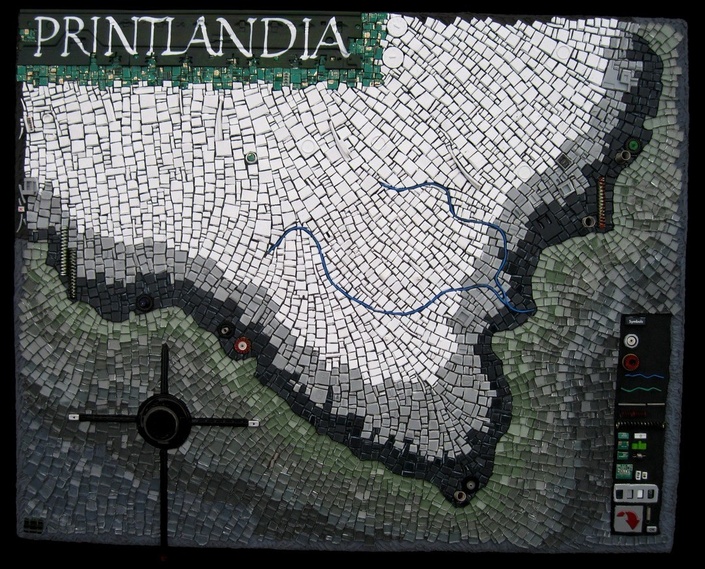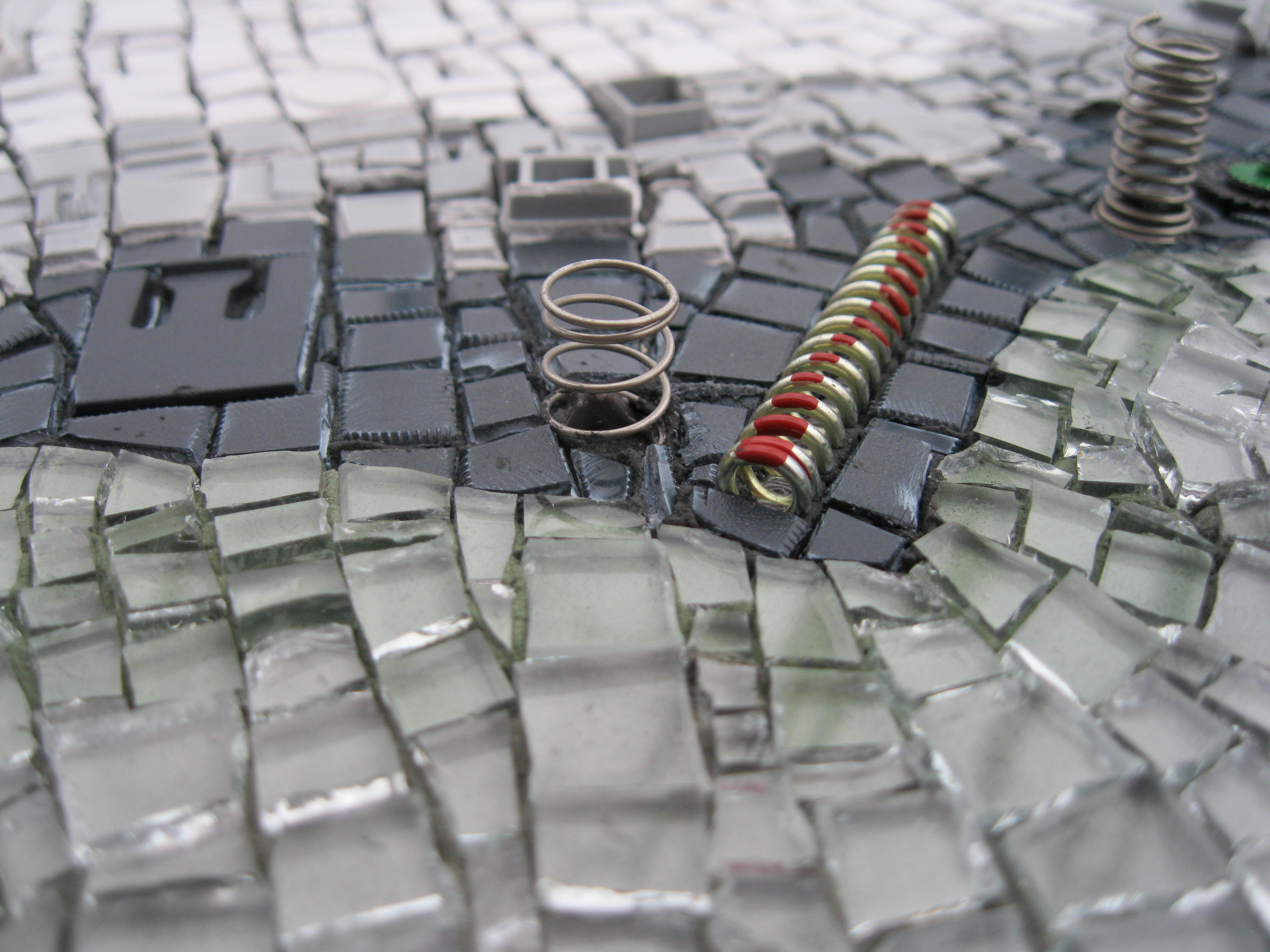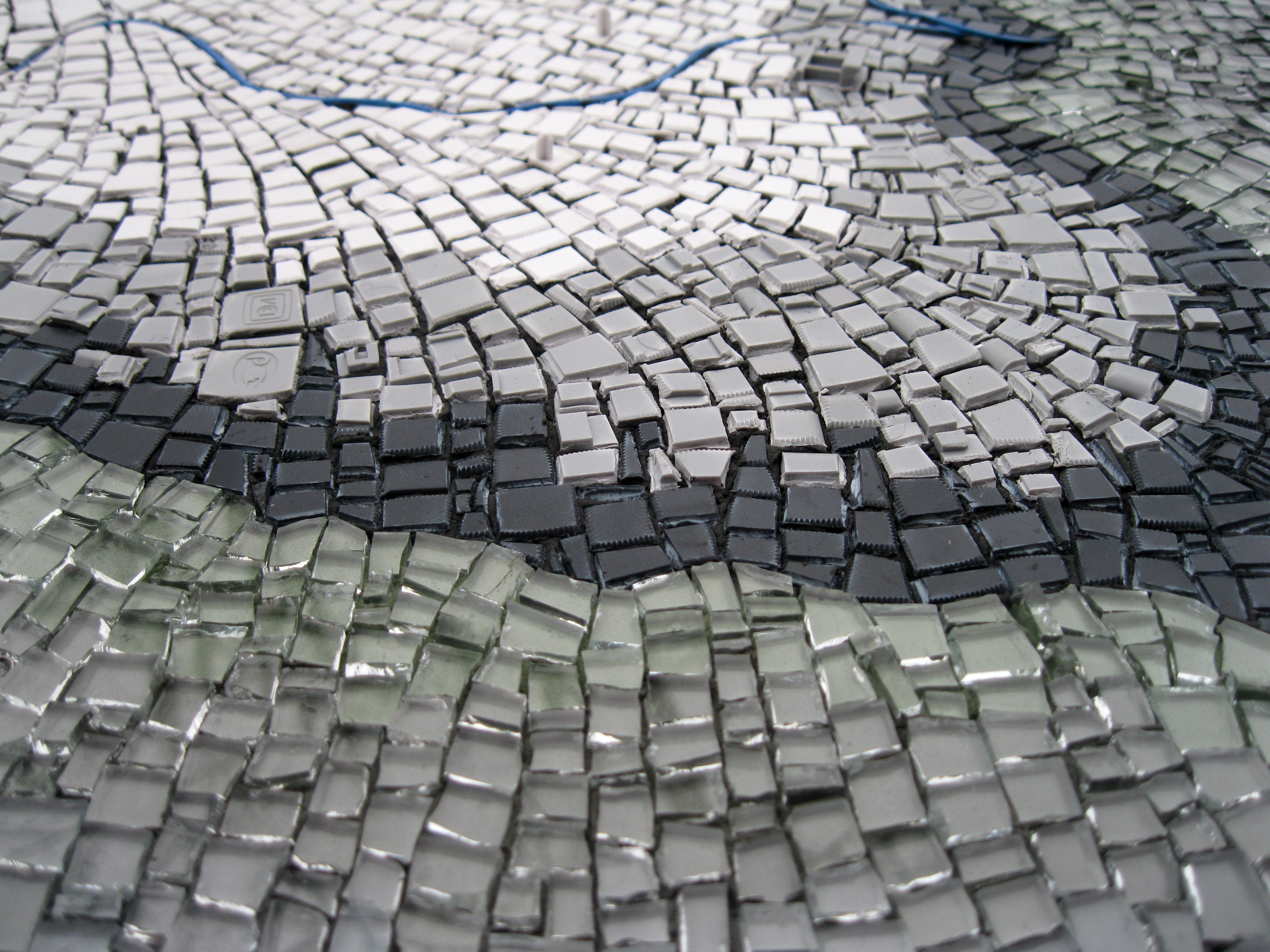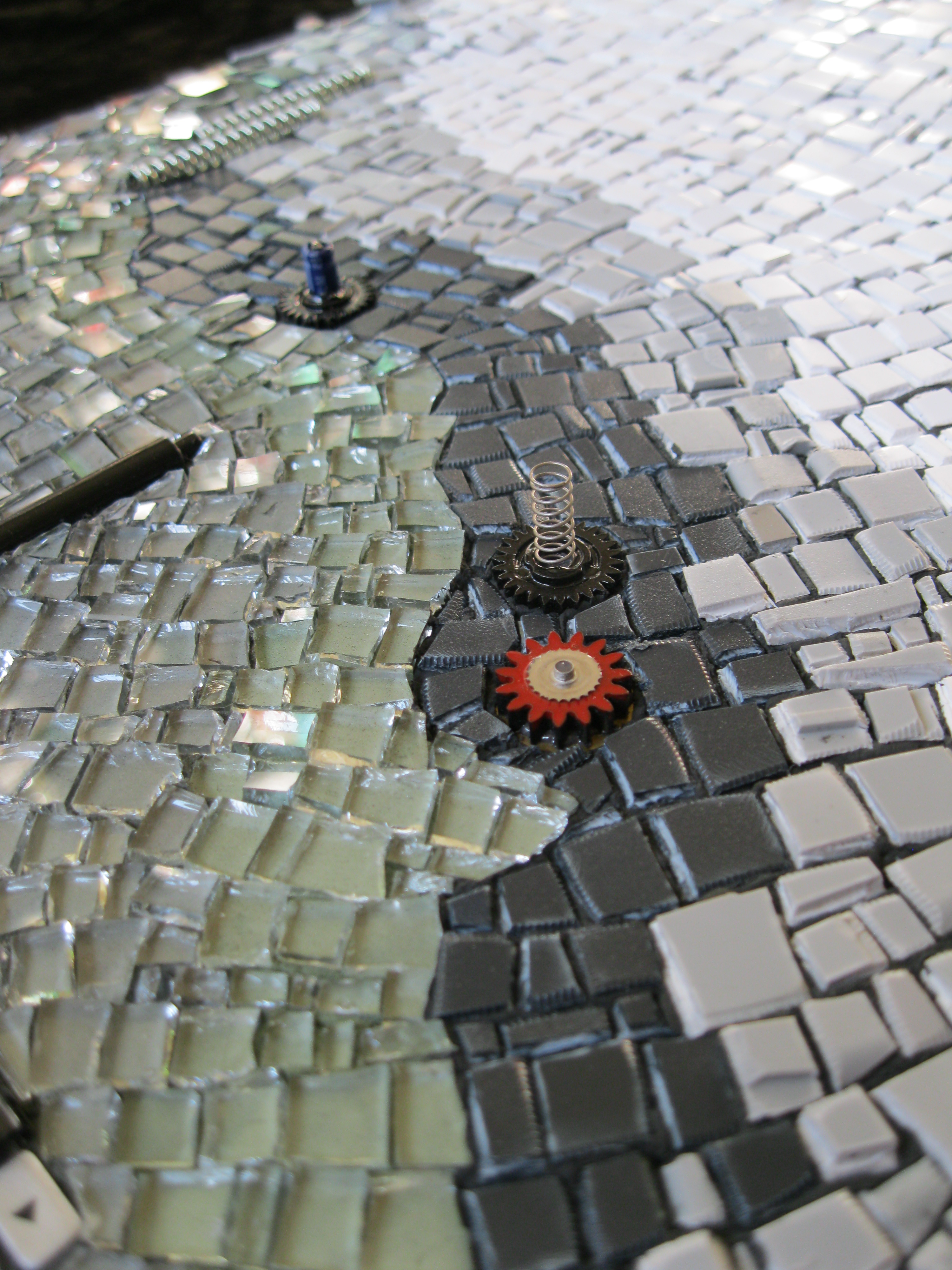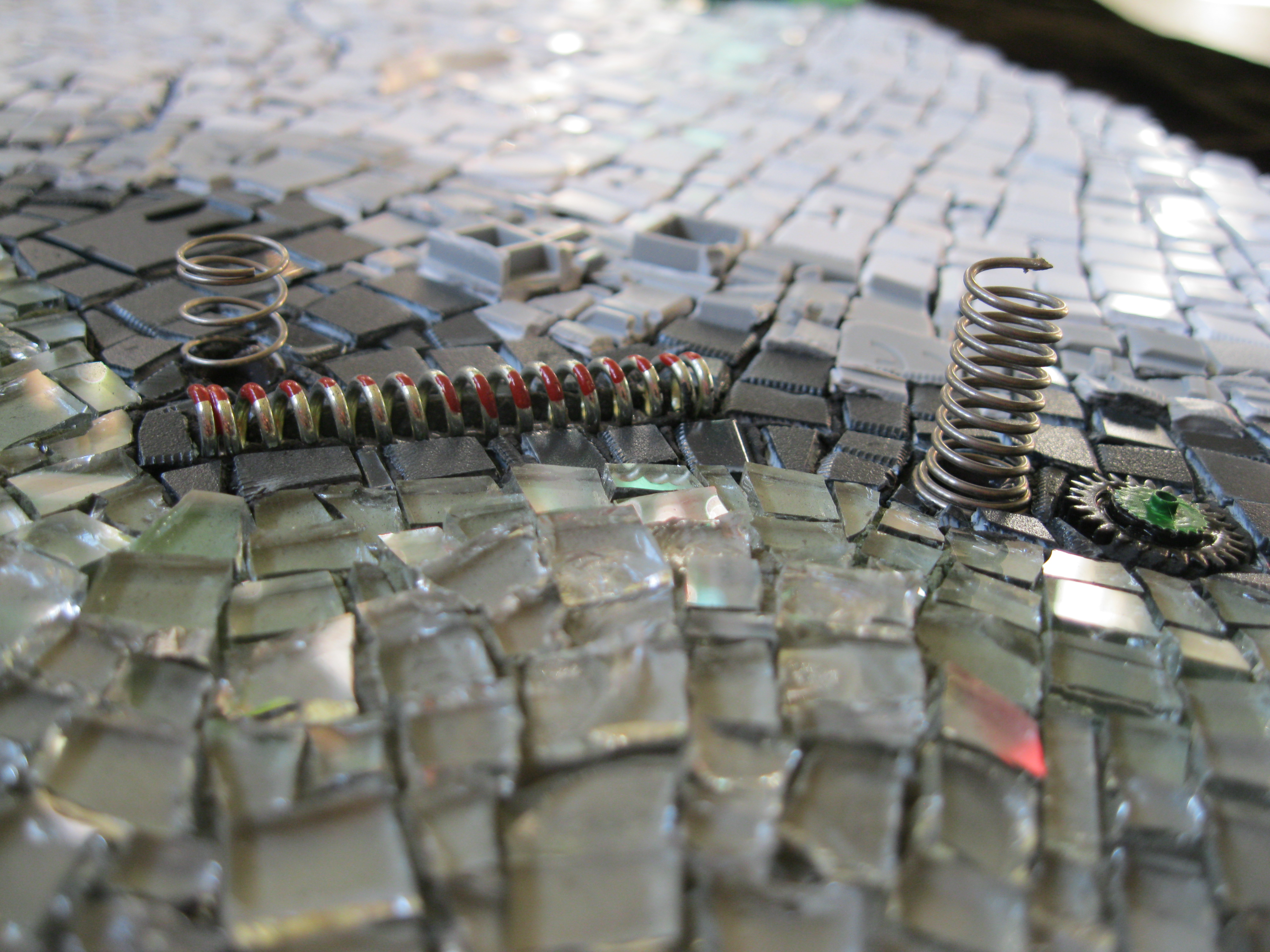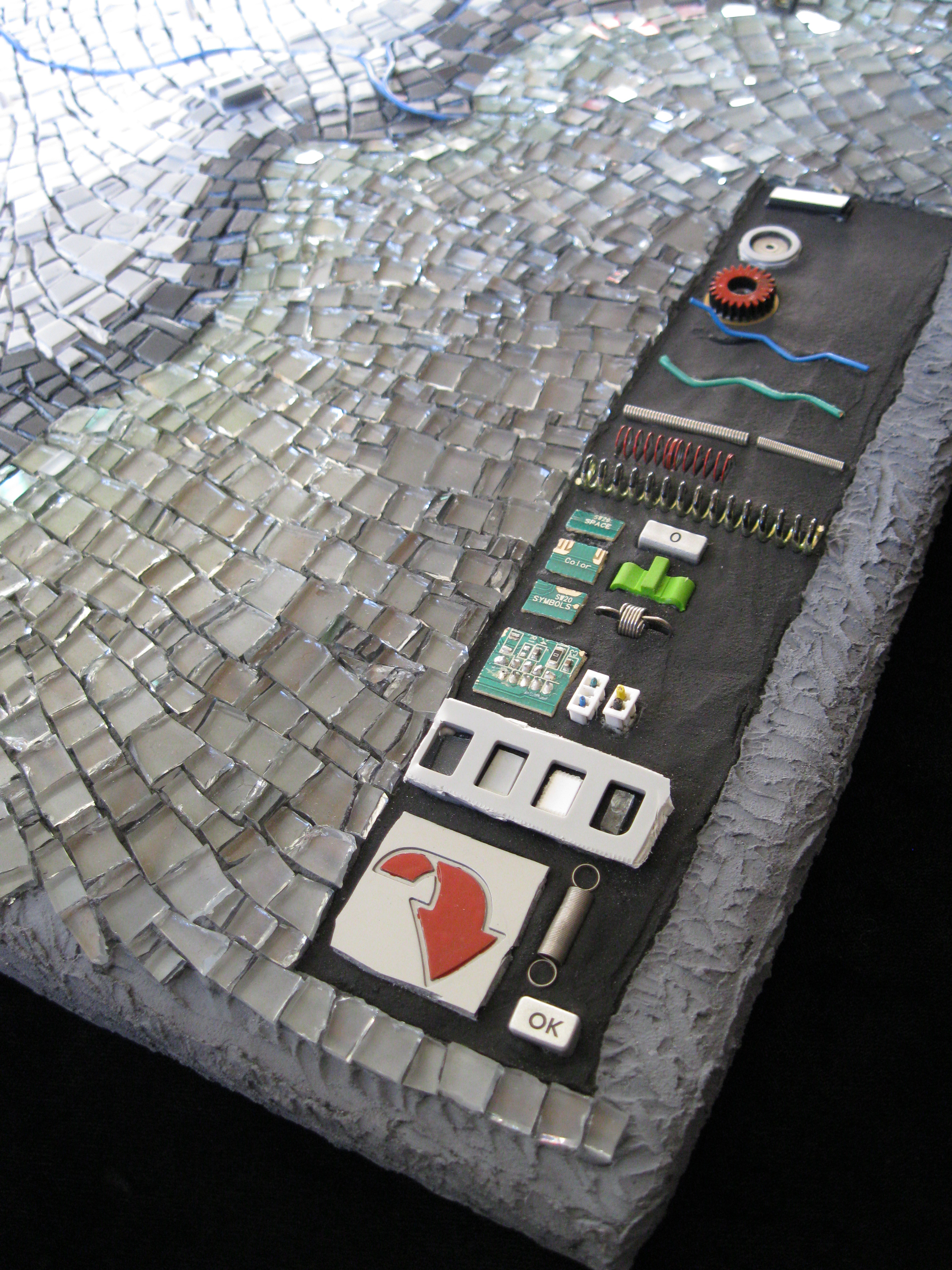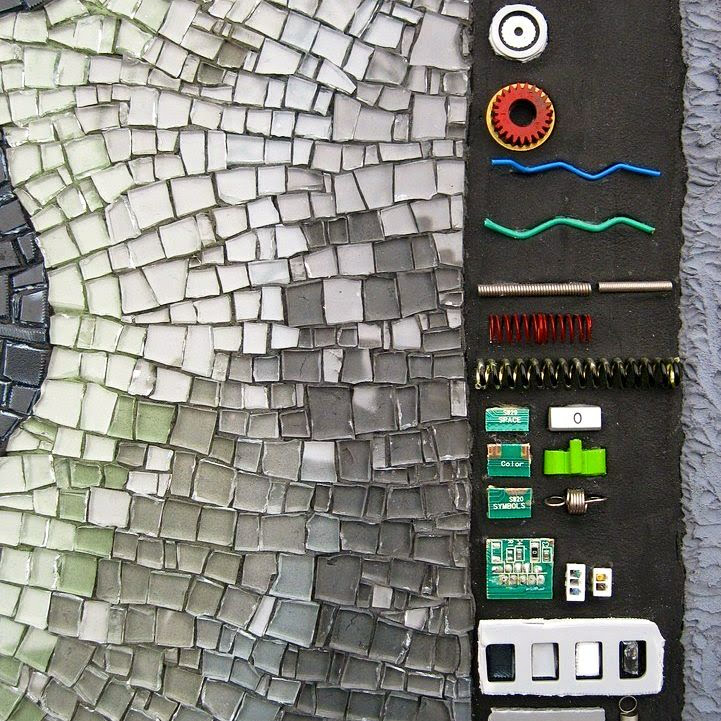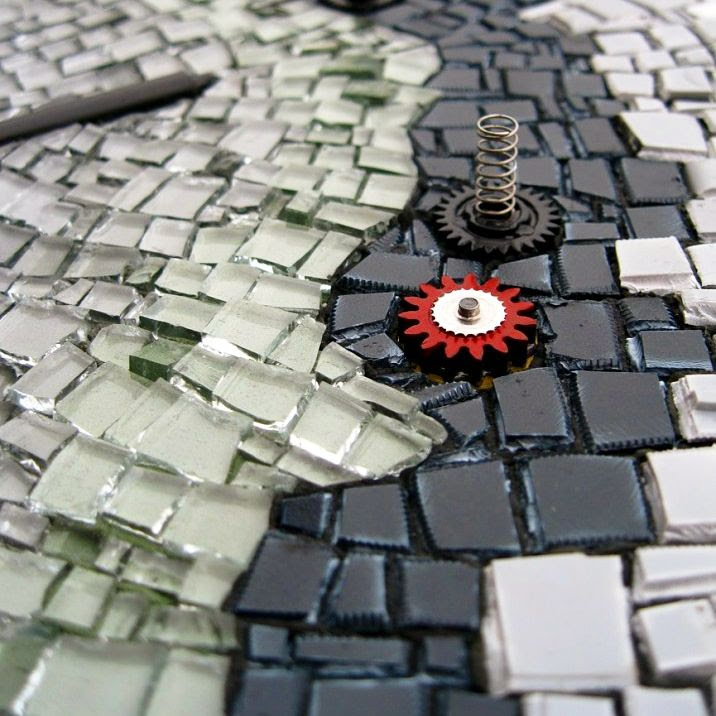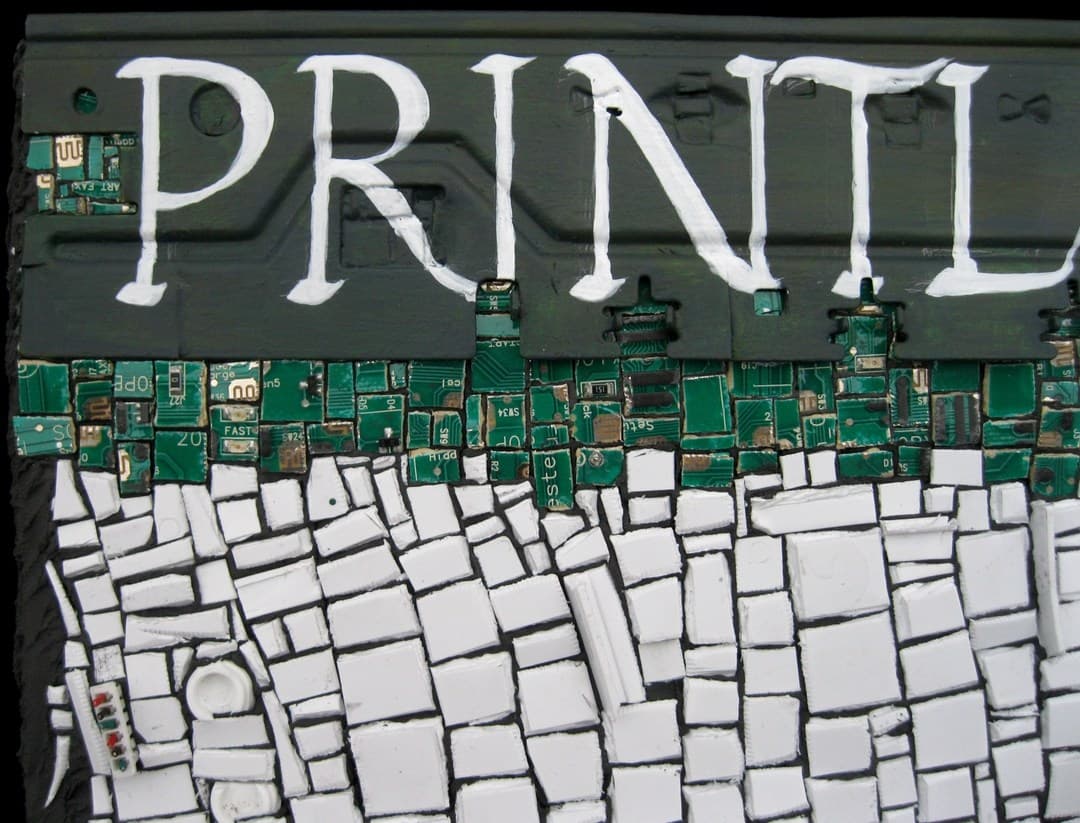 Printlandia
$10,000
I got very angry at my Epson printer one day and turned it into a mosaic. My need to funnel rage into a piece of non-functional technology opened up a new world to me. The process started as a compulsion for pure destruction and morphed into an absolutely new relationship; one that made sense to me. The goal was to turn a piece of static plastic, metal, and glass into an organic image. This map-like image represents the undiscovered continents and oceans that await the intrepid traveler in the generous medium of mosaic.We often see objects mosaicked; toasters, cars, houses, etc. Cutting an object itself into thousands of pieces with a plan to transpose it into something utterly unlike its former self is quite another thing. The key to this piece is my relationship to it. I was able to transform an object that I felt true animosity towards and redefine it entirely.
Artist: Rachel Sager
Materials: 100% Epson Stylus printer—plastic, metal, and glass on hand-built substrate
Dimensions: 19″h × 24″w × 1″d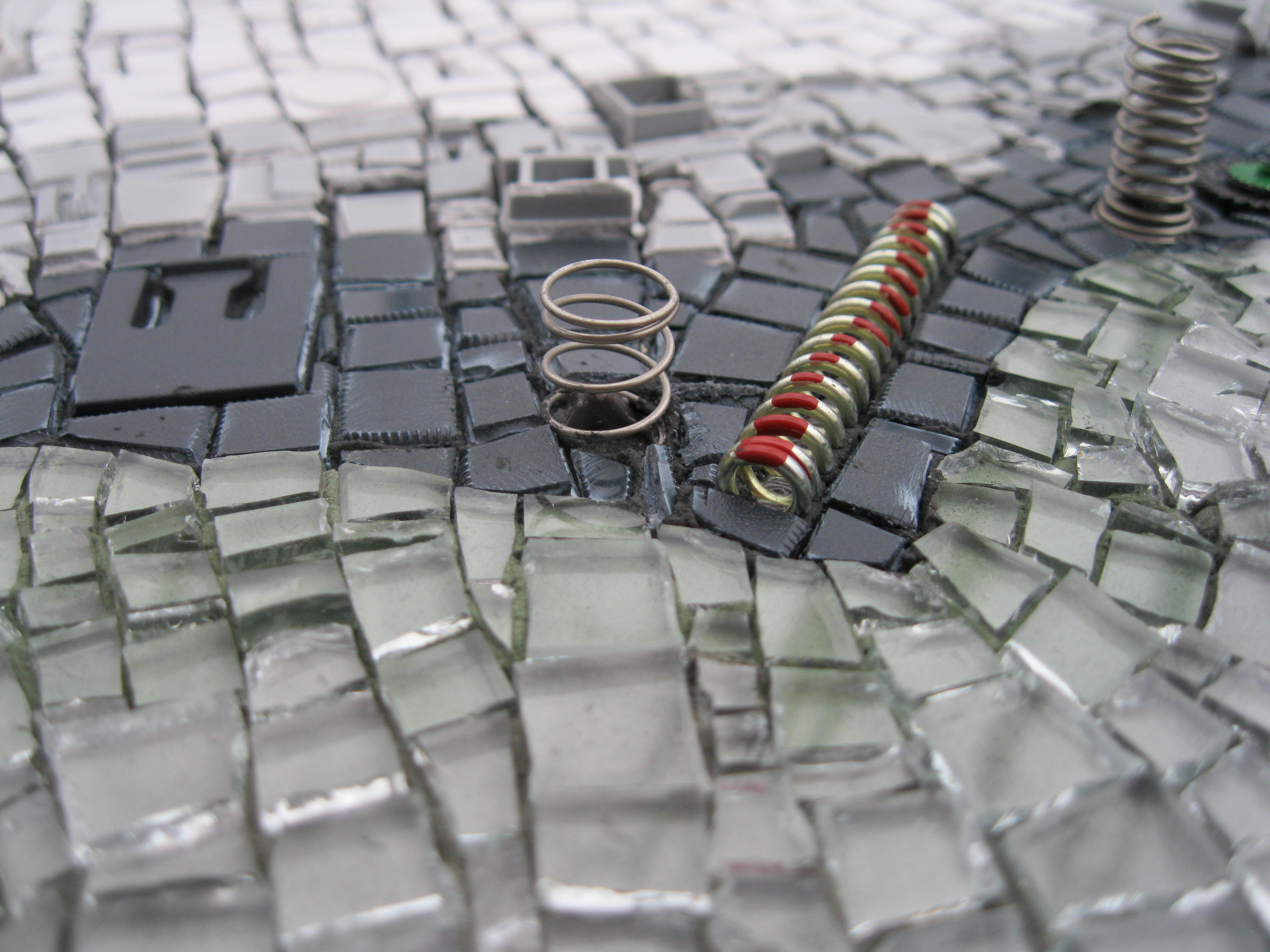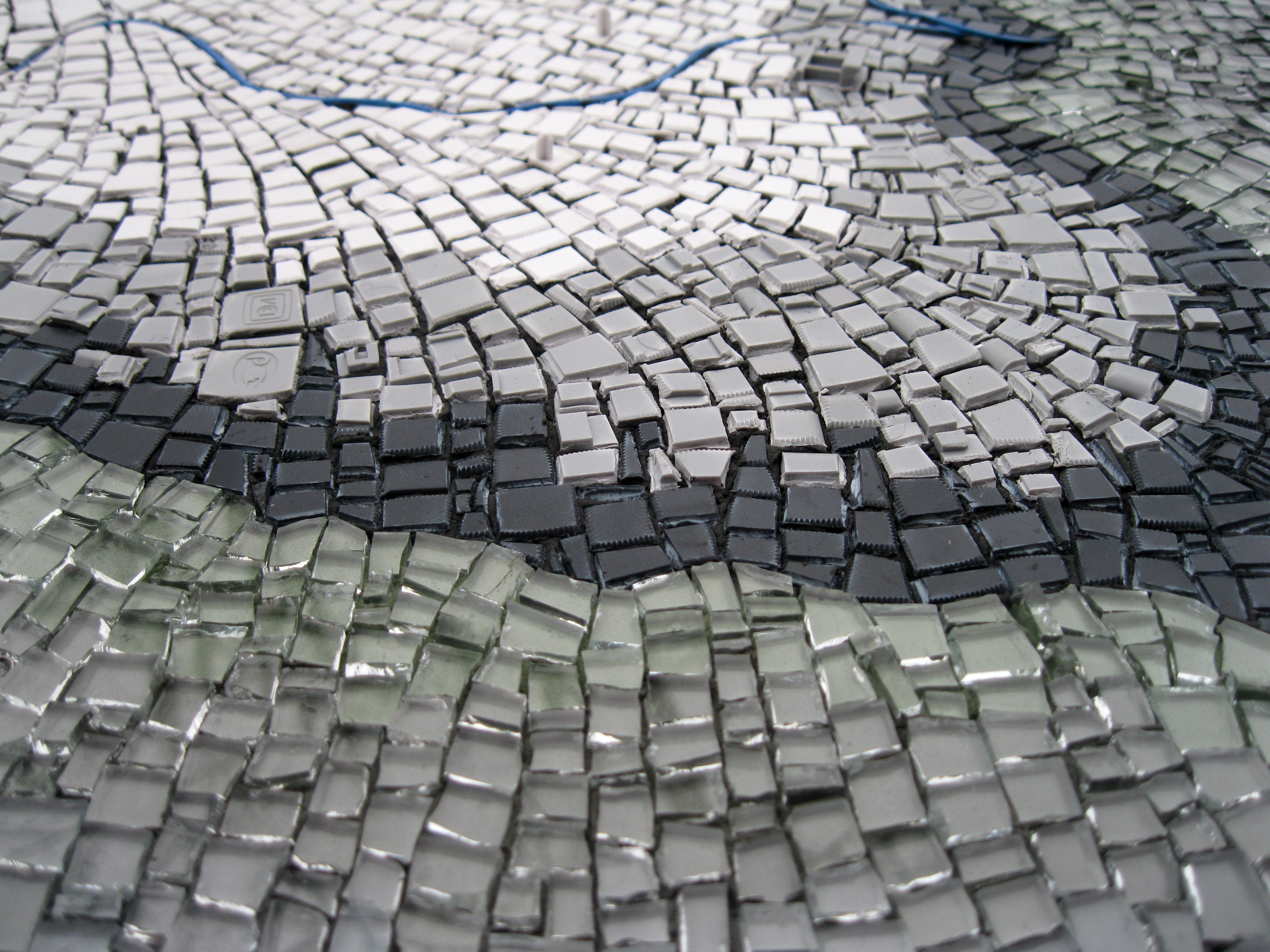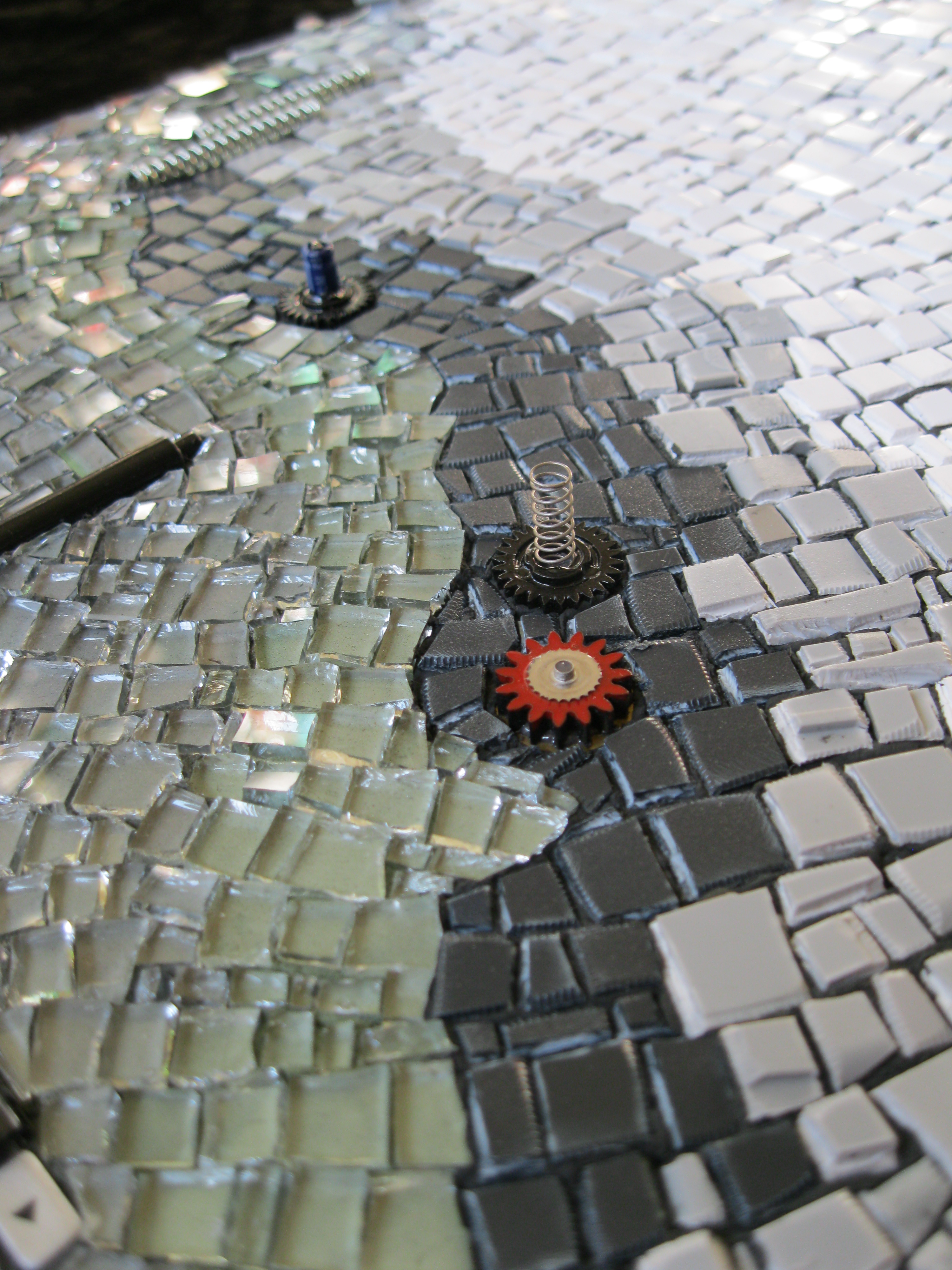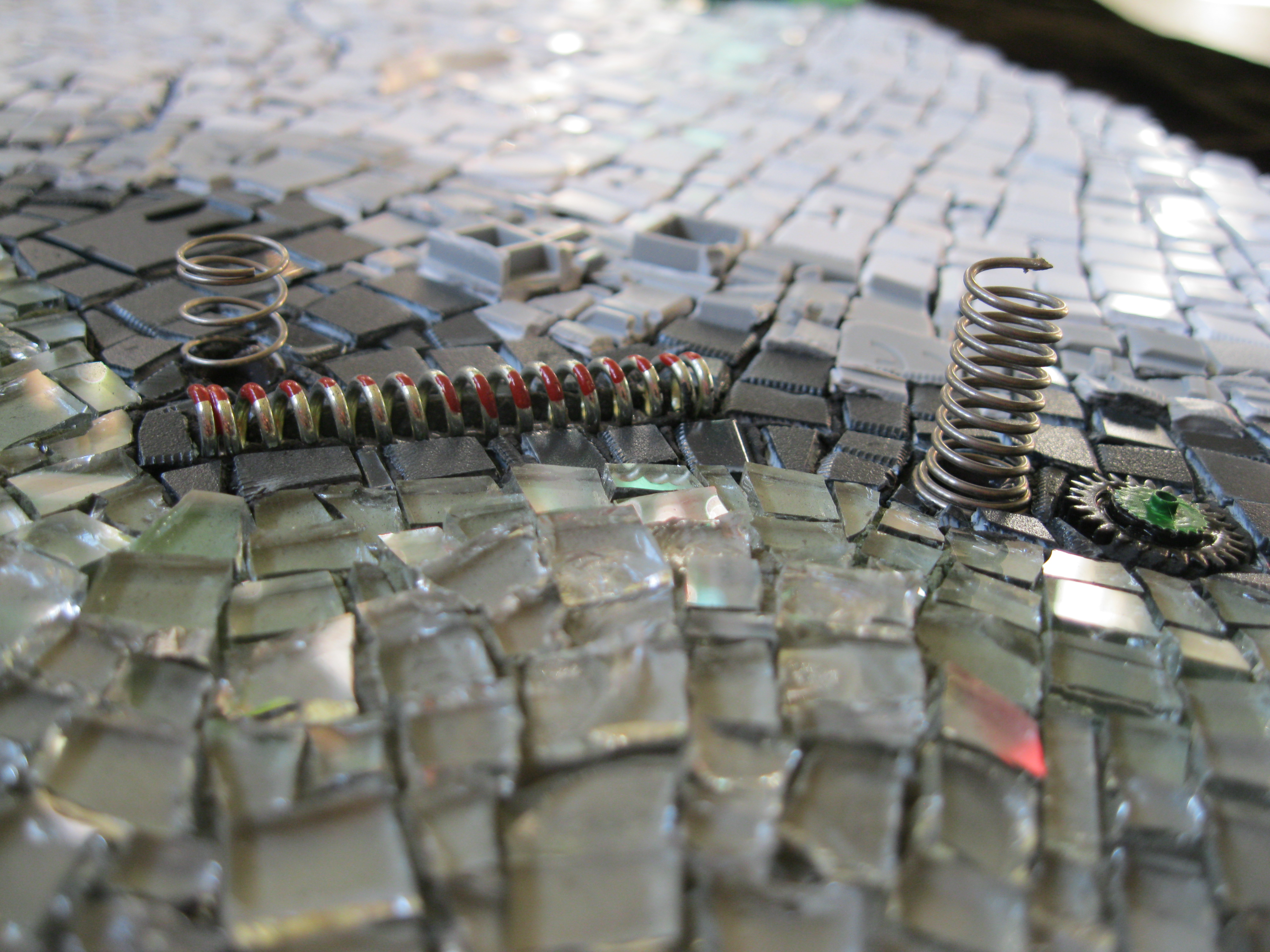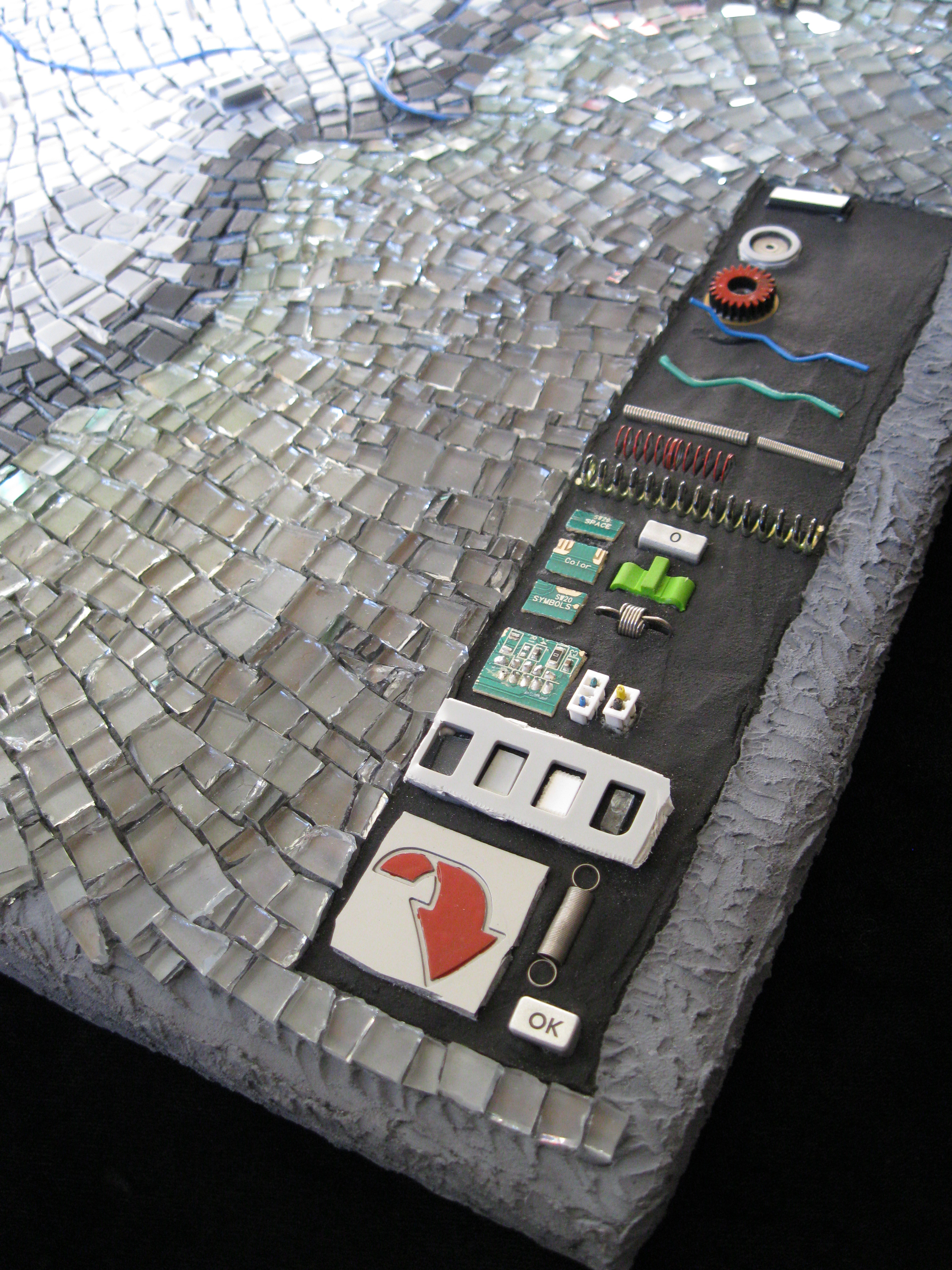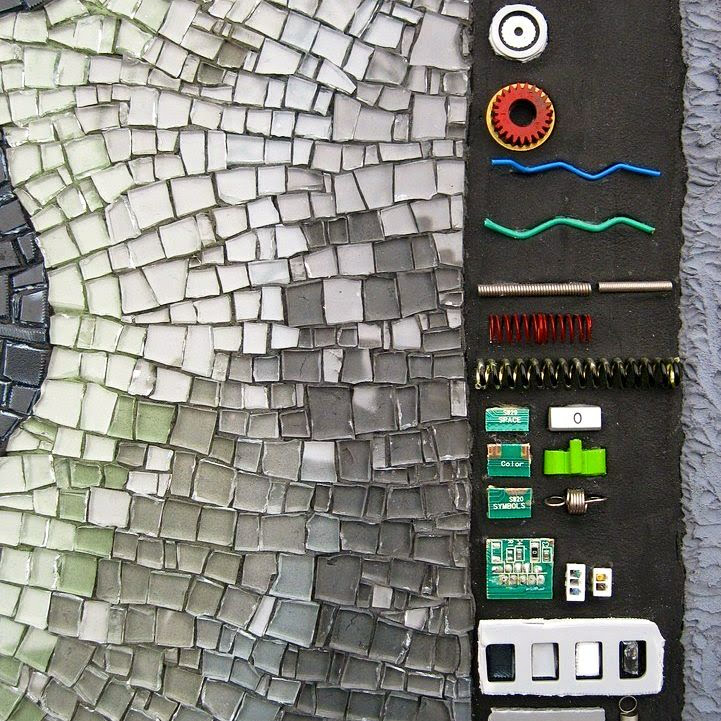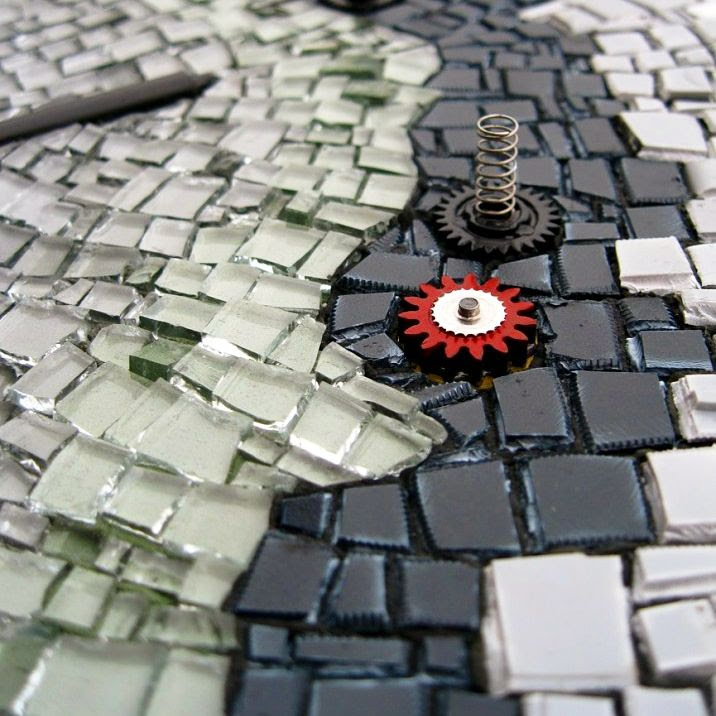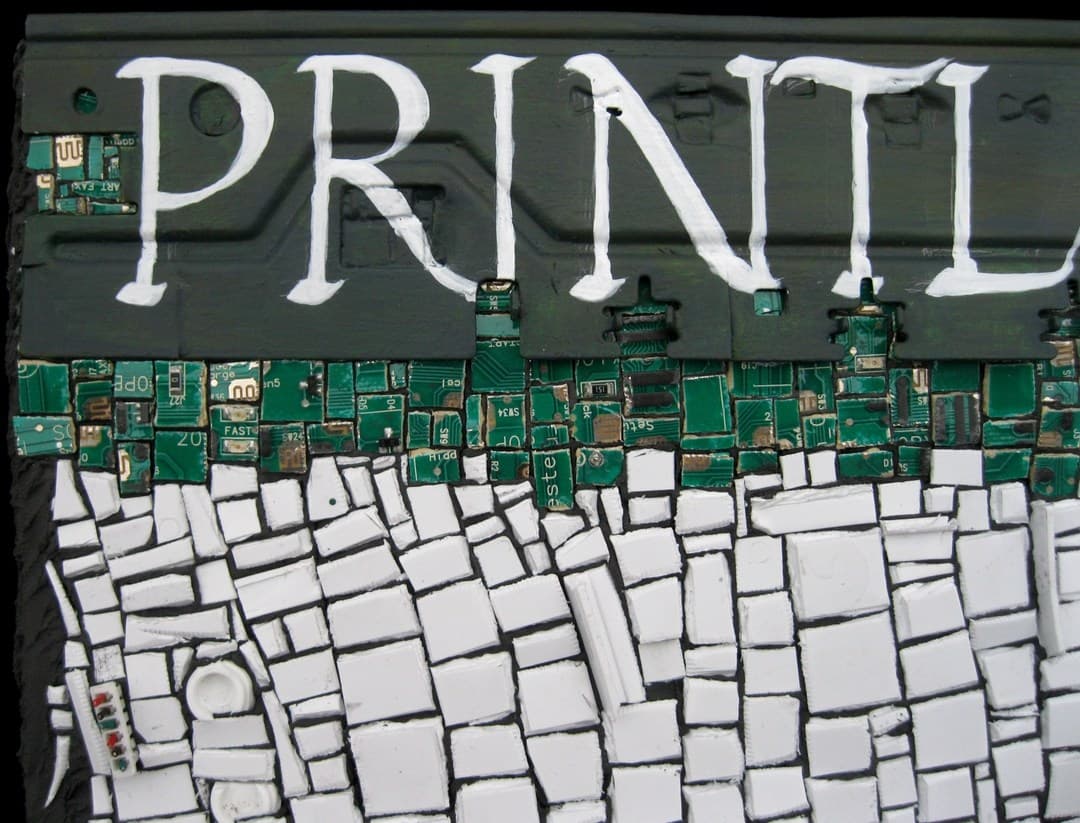 Questions and answers
Do you ship products?
Yes! We ship art, large and small. A shipping and handling fee does apply. We use USPS Priority Mail so your items can be tracked and received within 3 days once shipped.