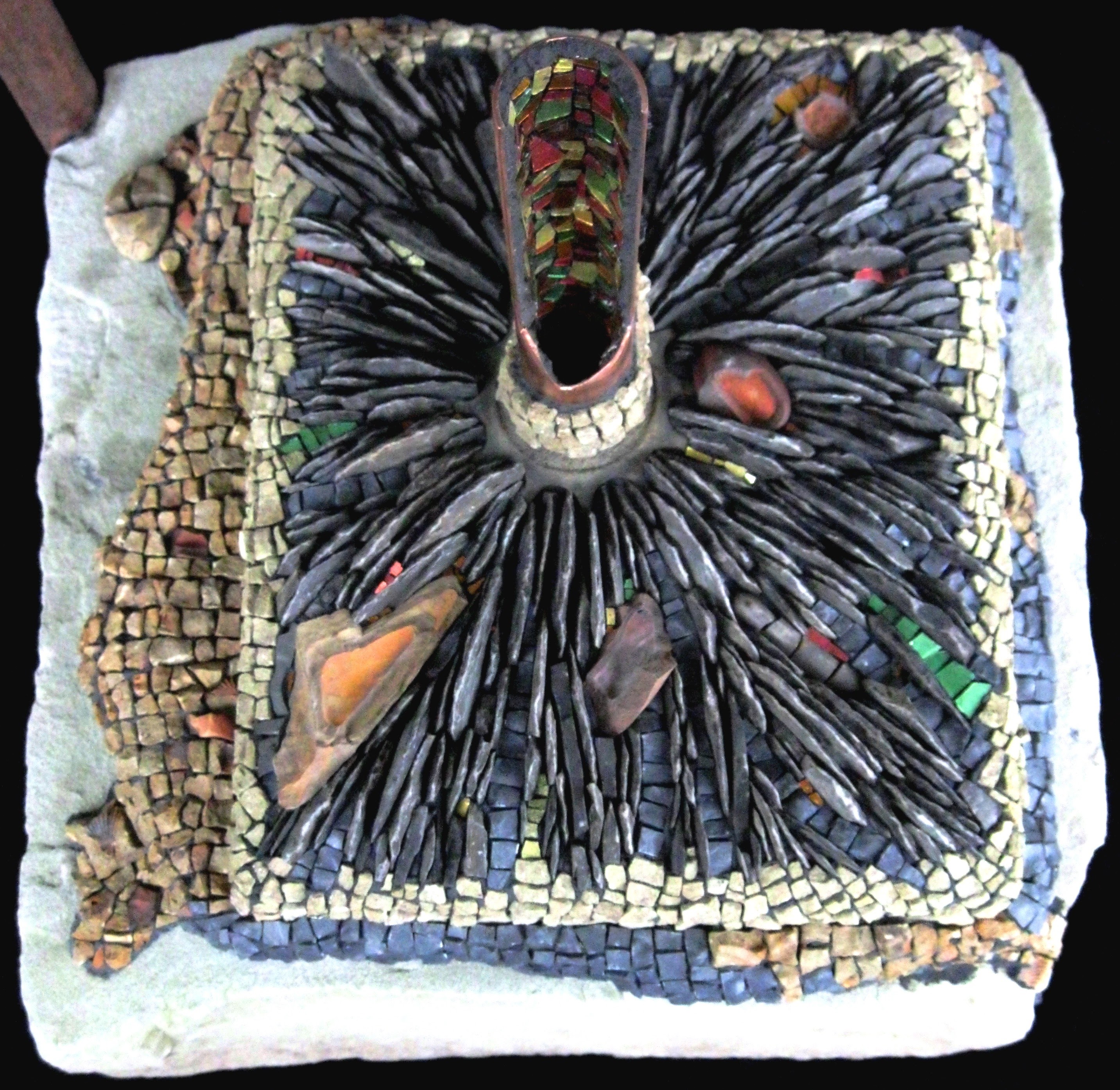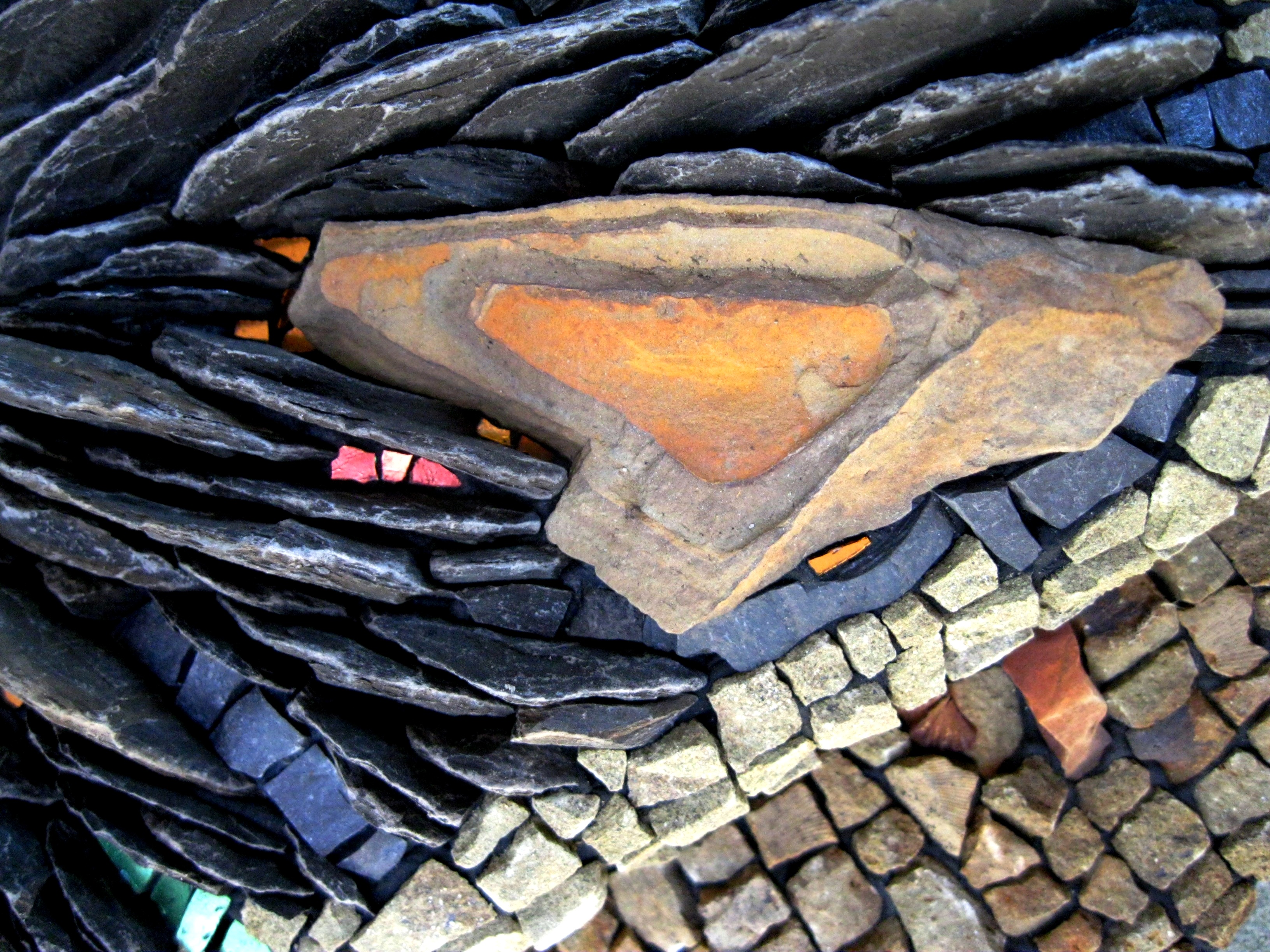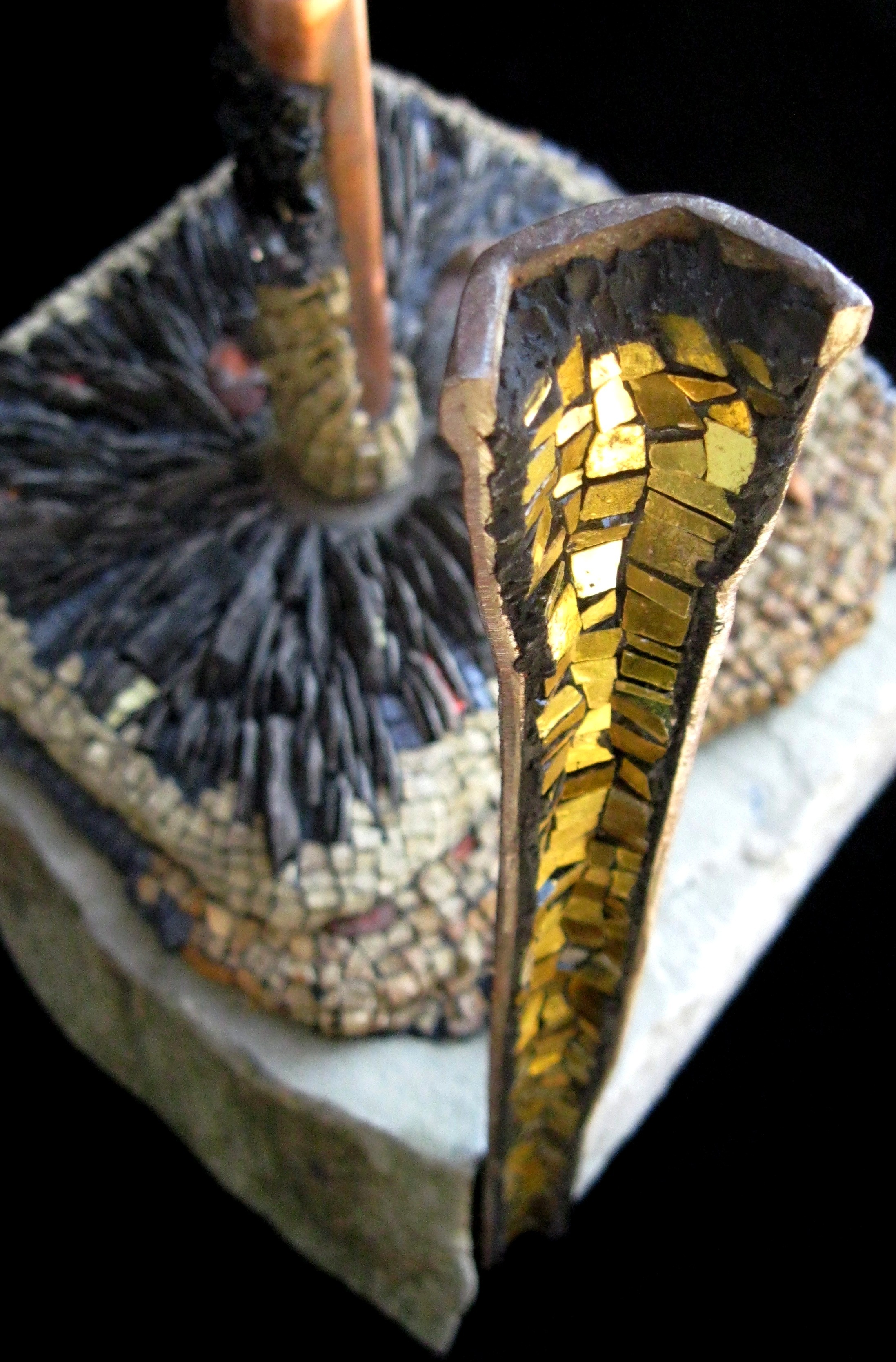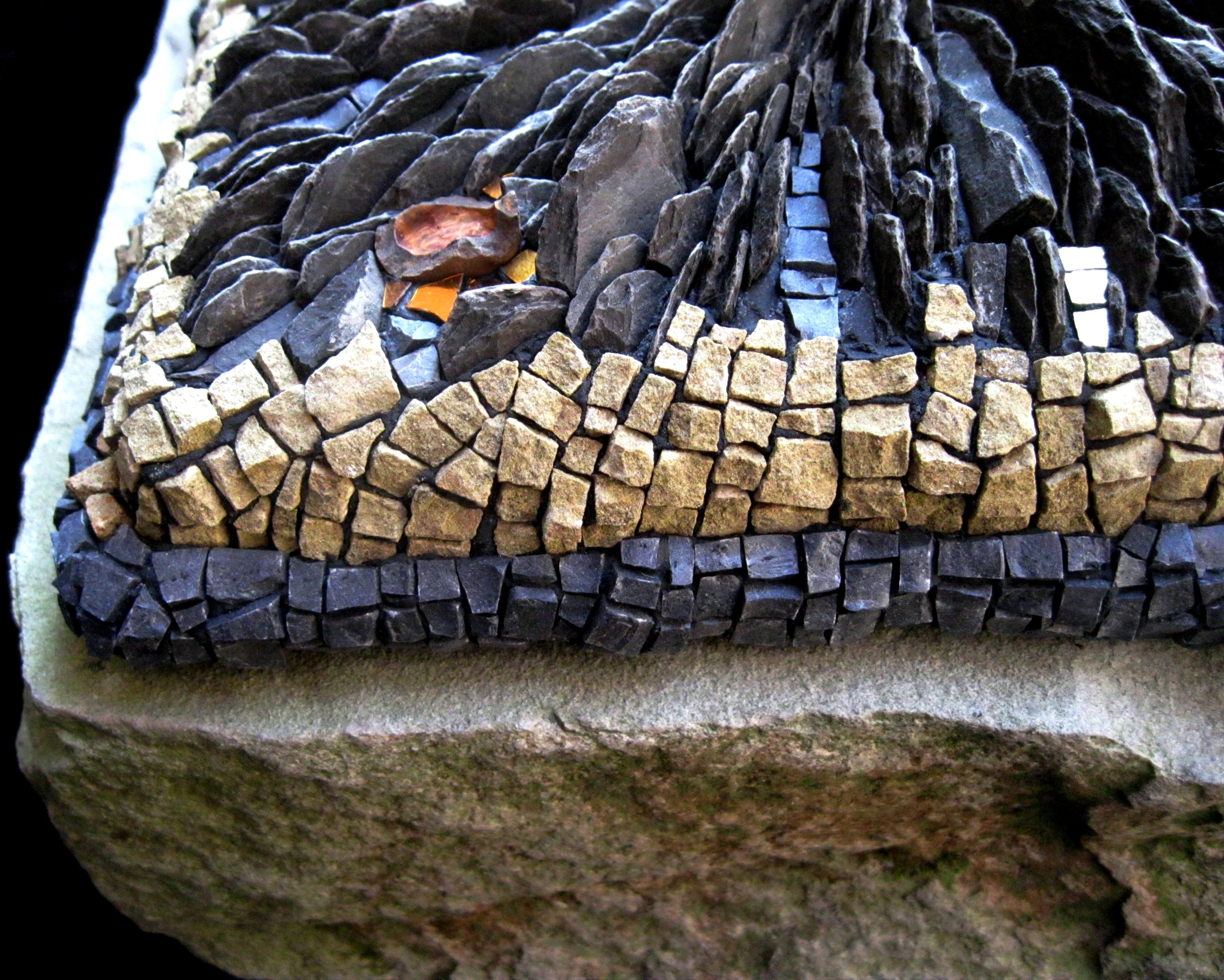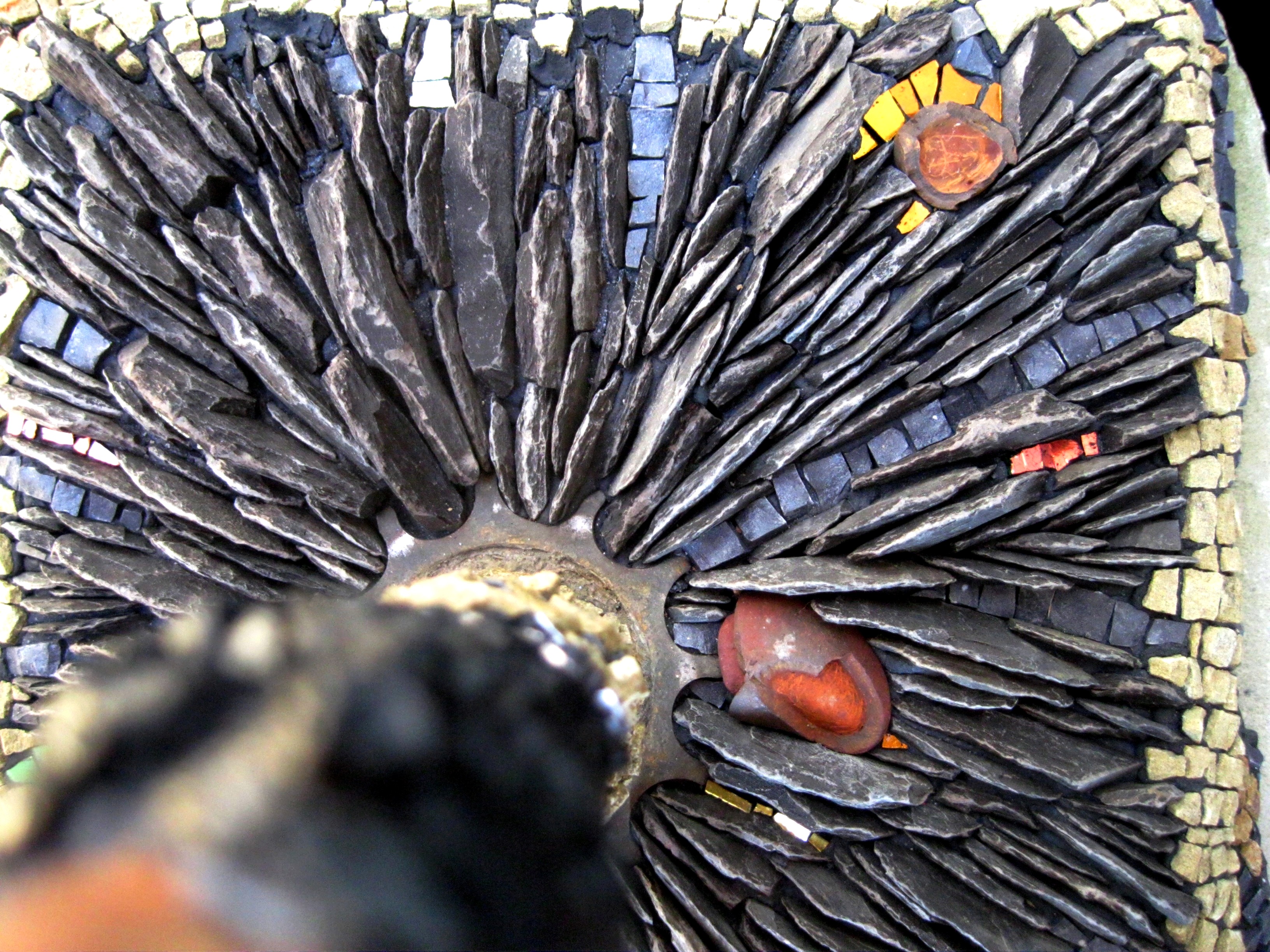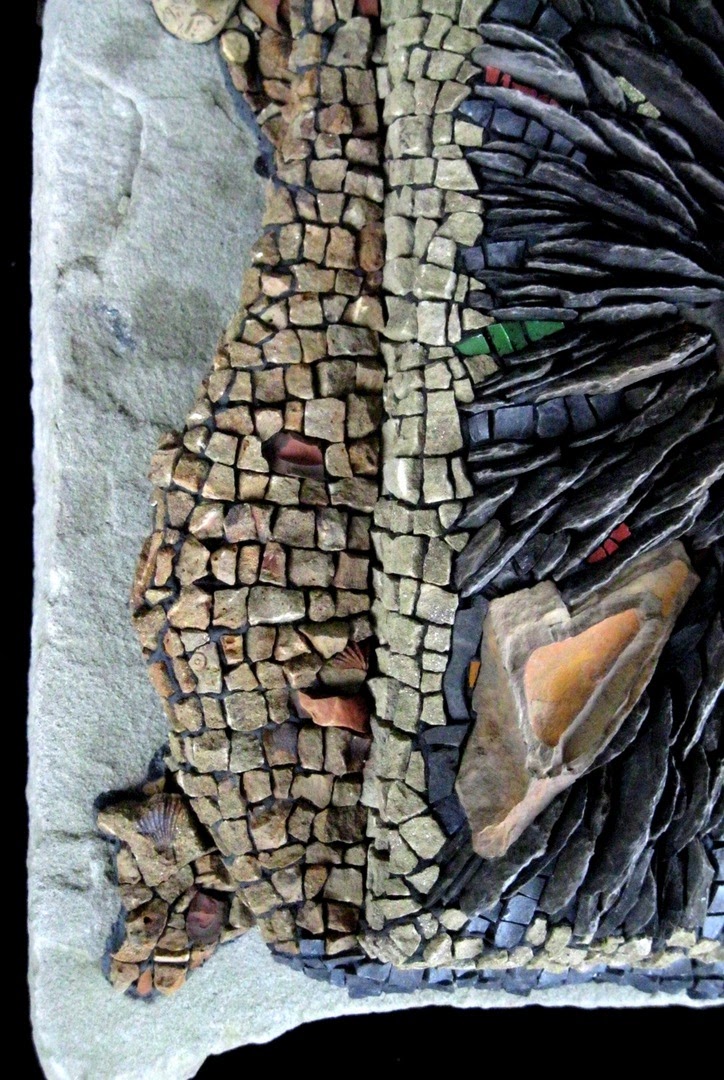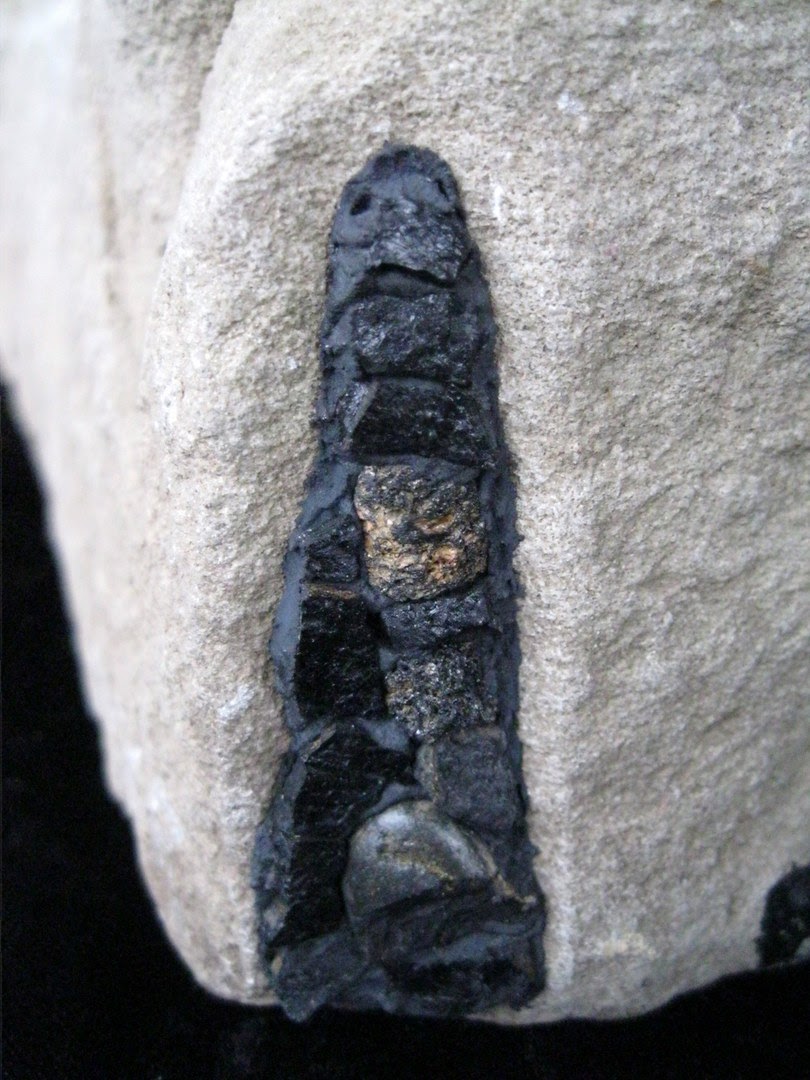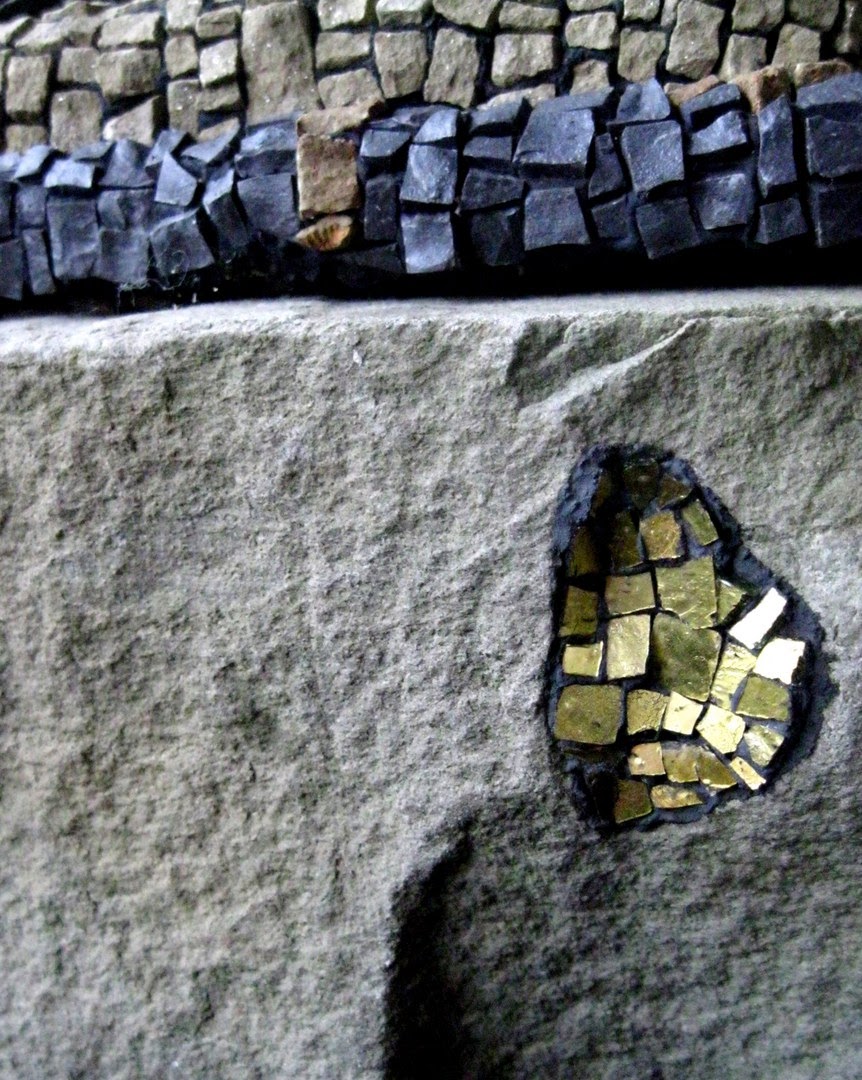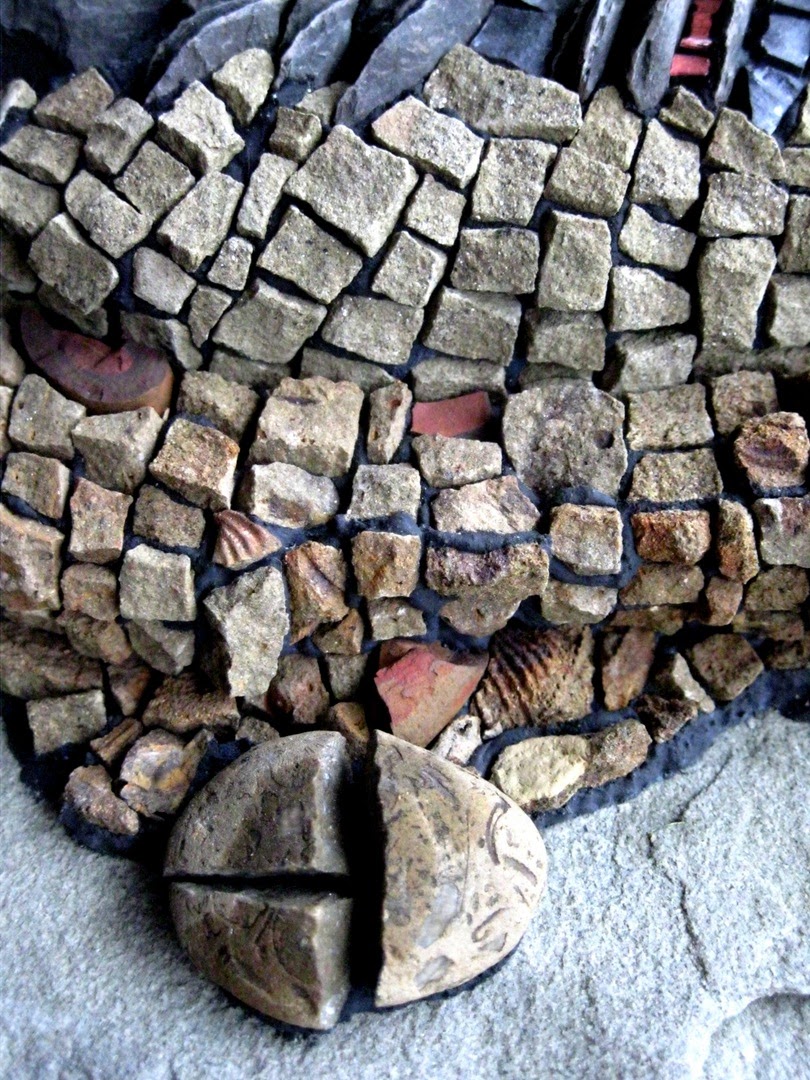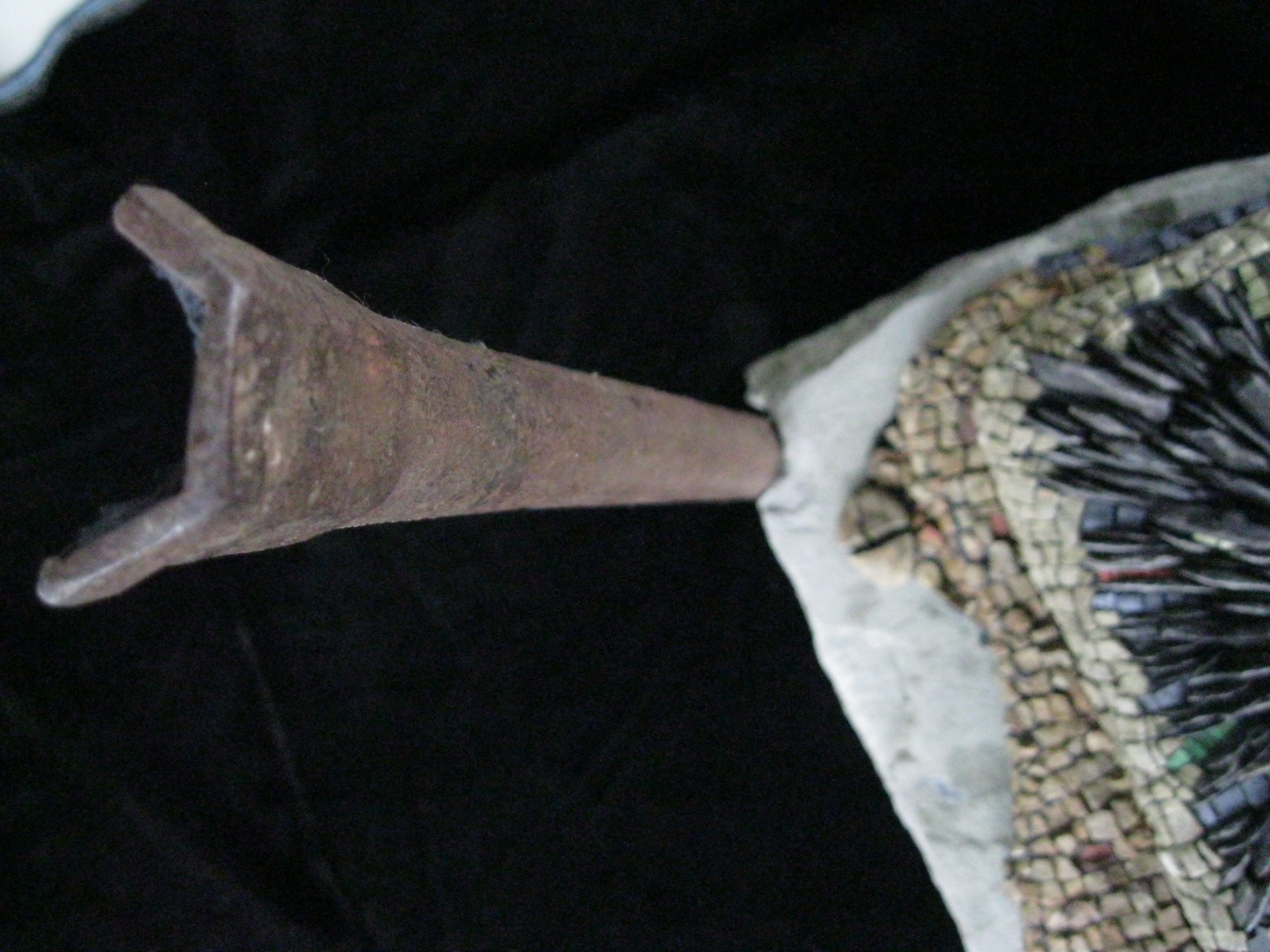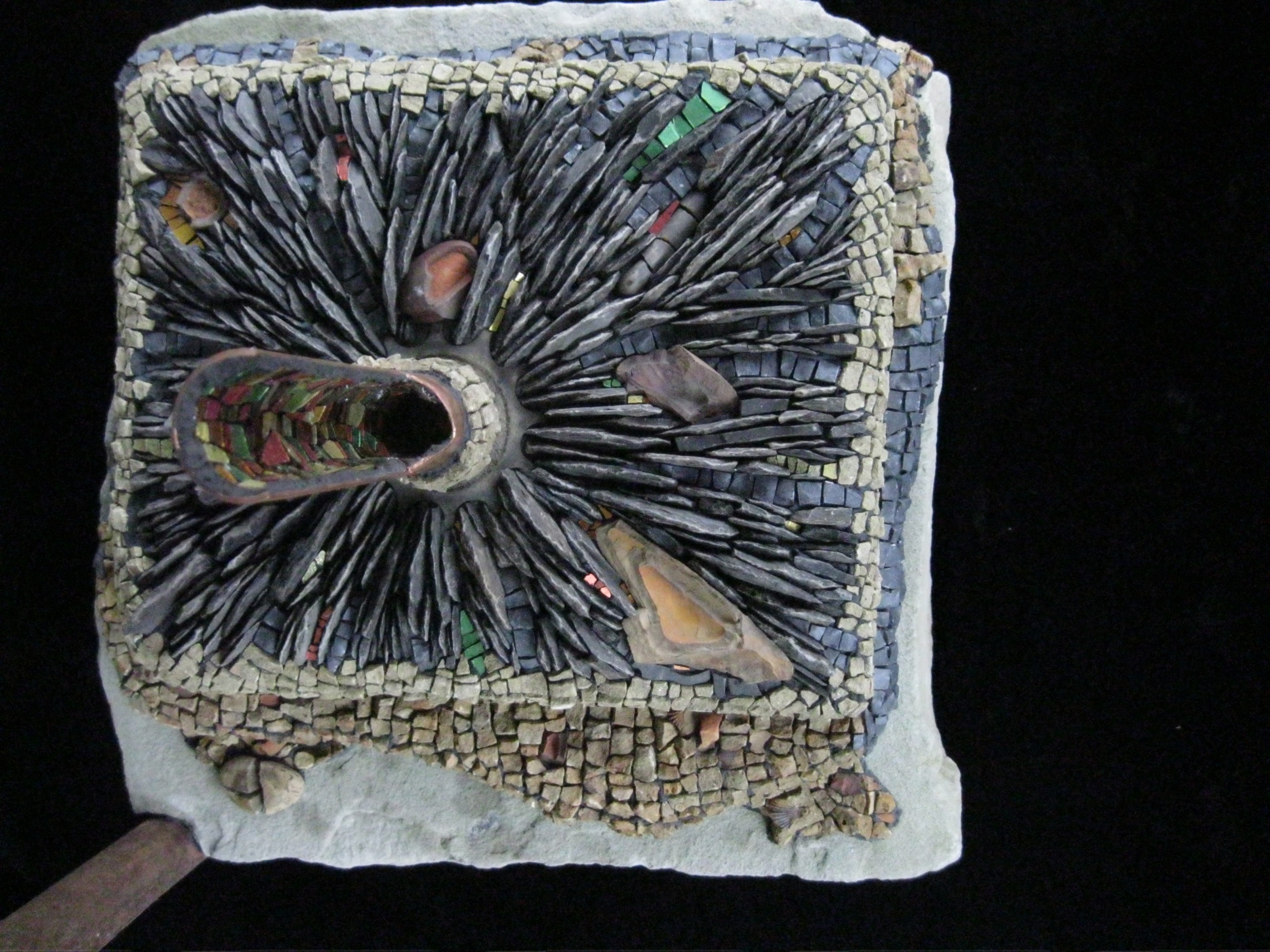 Utica
$3500
Below the Marcellus formation lays an even deeper, and possibly richer, layer of shale called the Utica. This is my artistic representation of the process used to access both of these layers of earth; a great example of a contemporary Terra Incognita.
Artist: Rachel Sager
Materials: Western Pennsylvania sandstone block, Marcellus shale, fossil-rich sandstone, unglazed ceramic tile, 24-karat gold smalti, galena, coal, concretion stone, copper and steel pipe
Dimensions: 17.5″h × 13″w × 13″d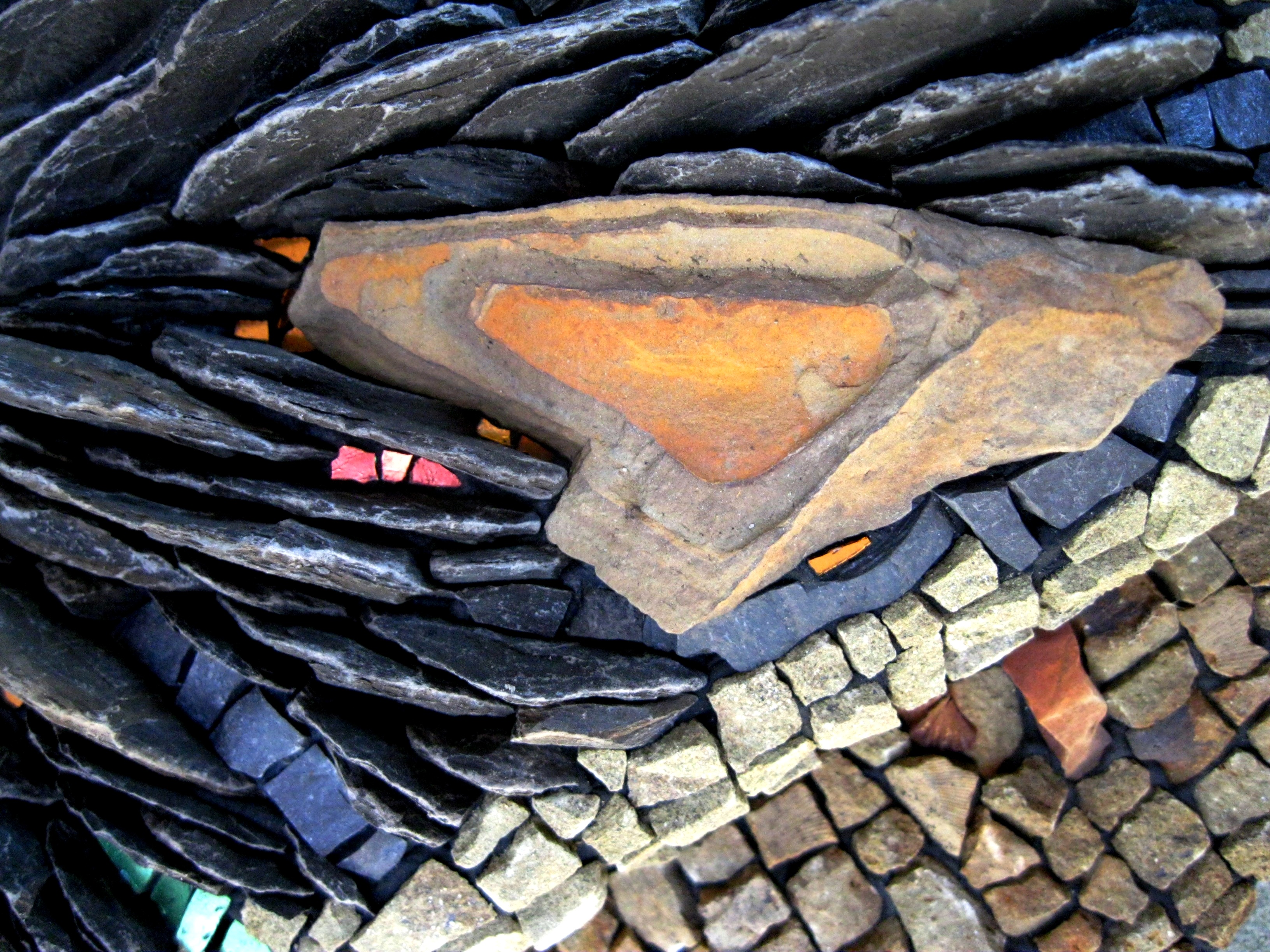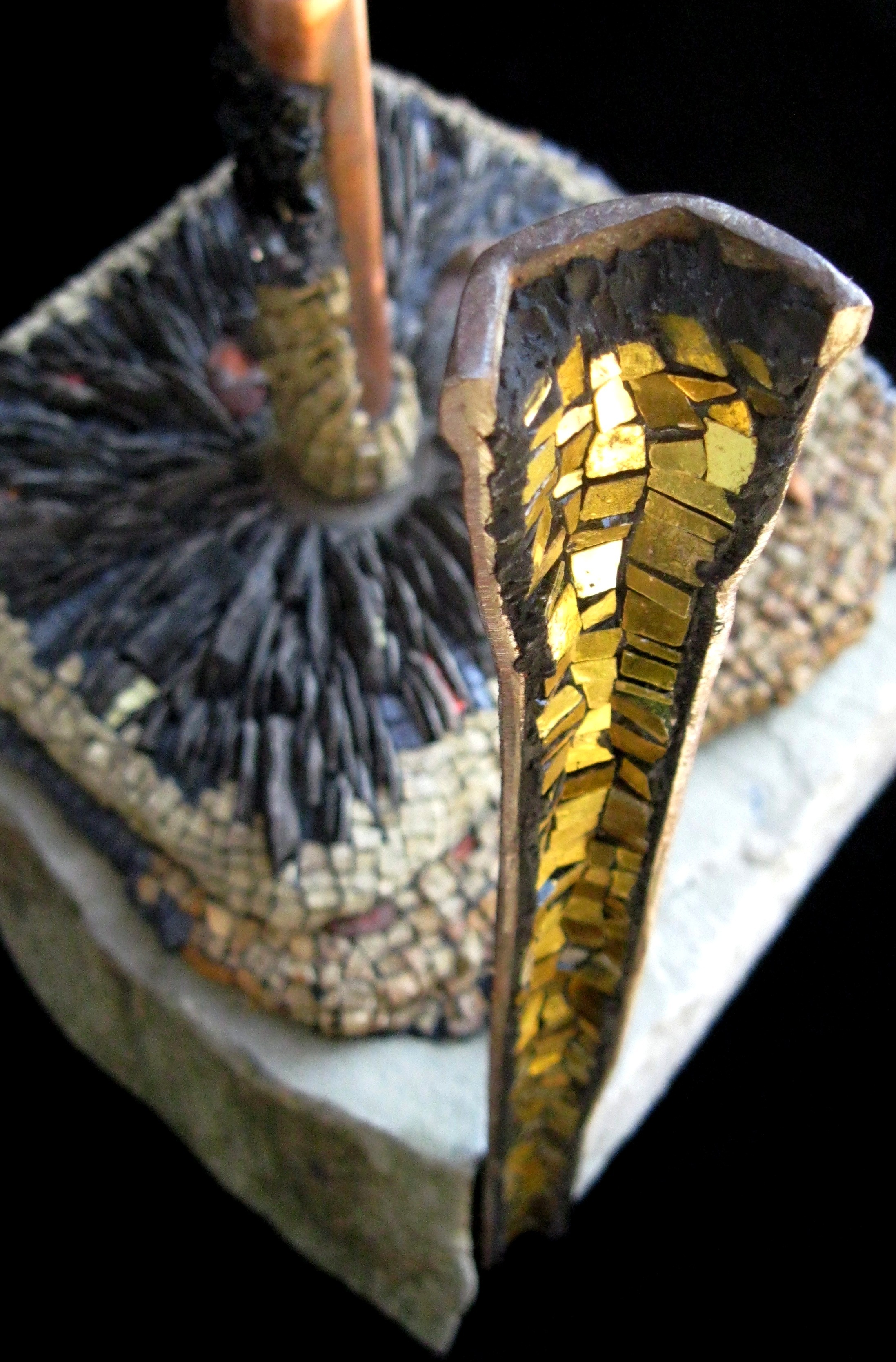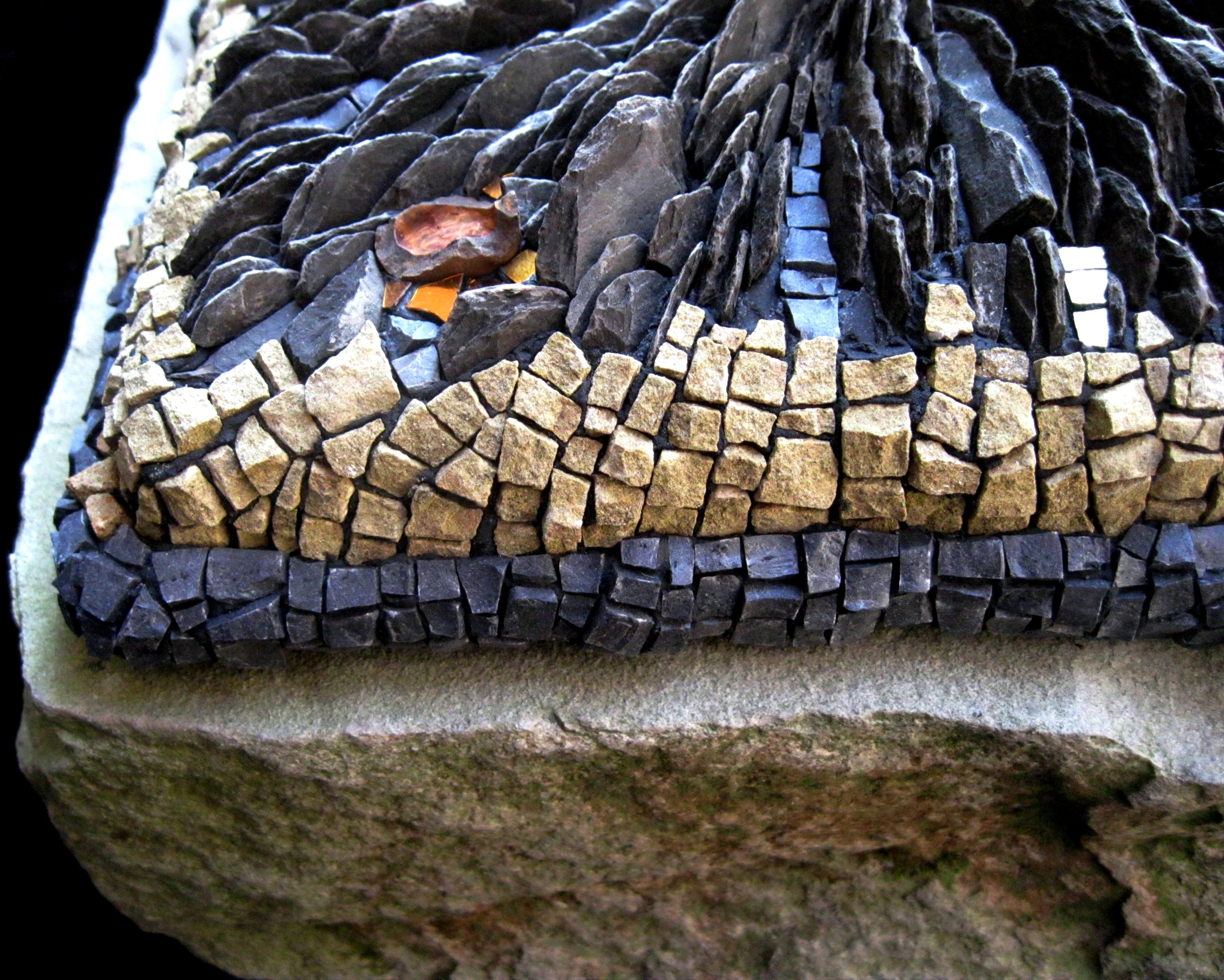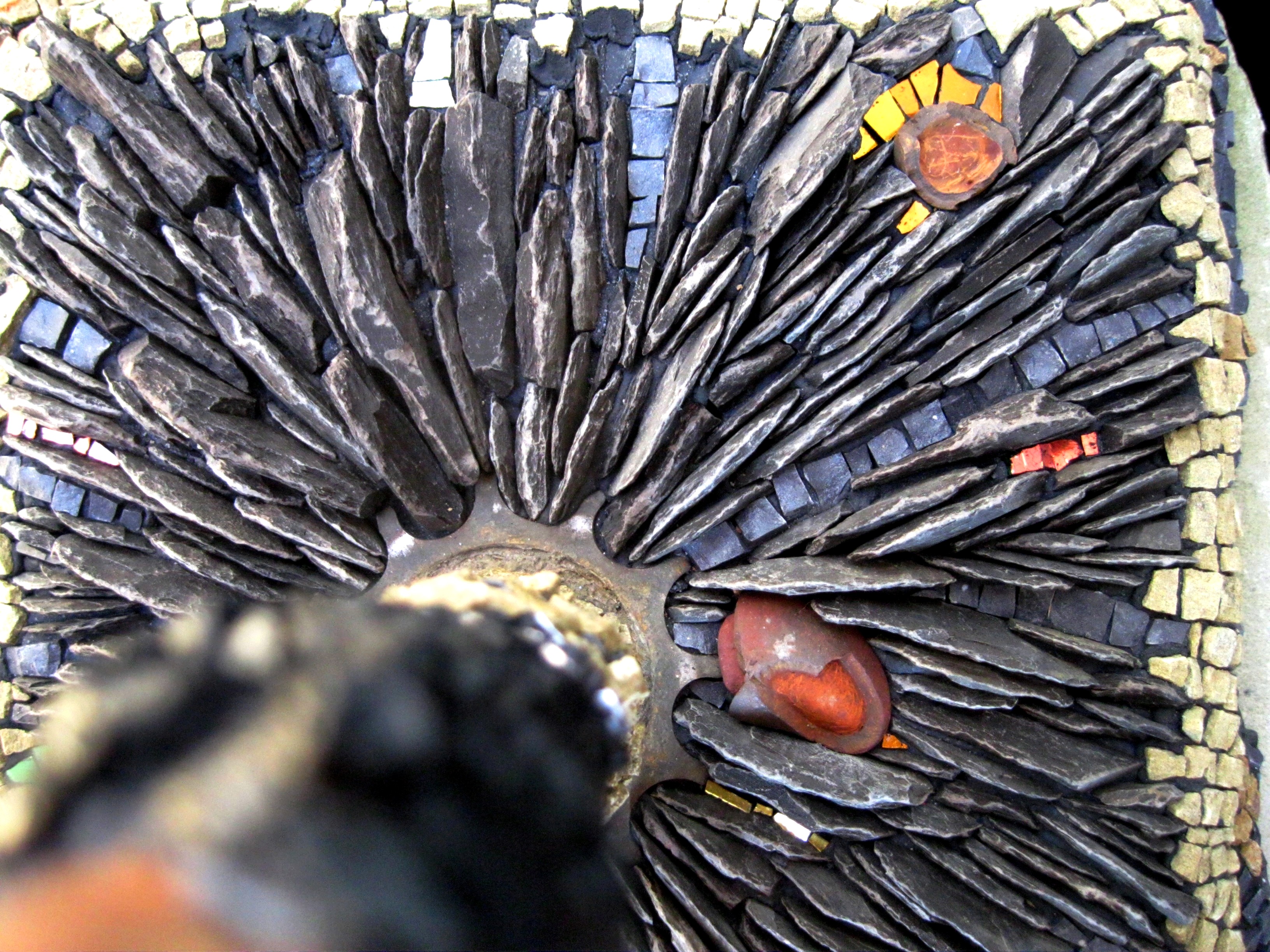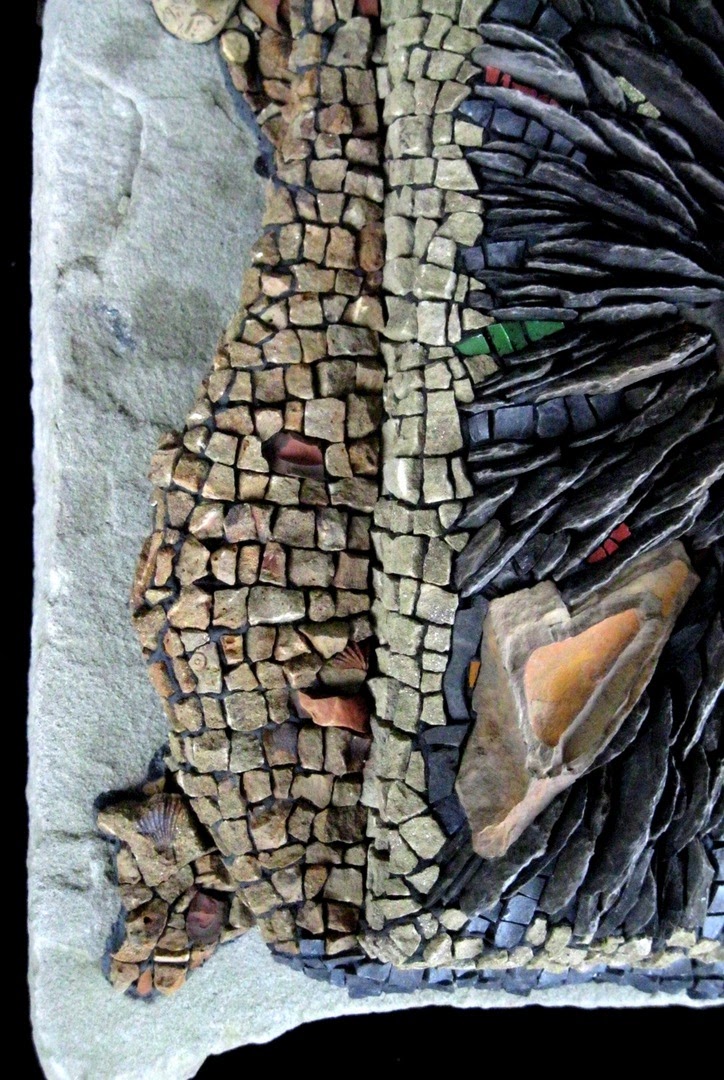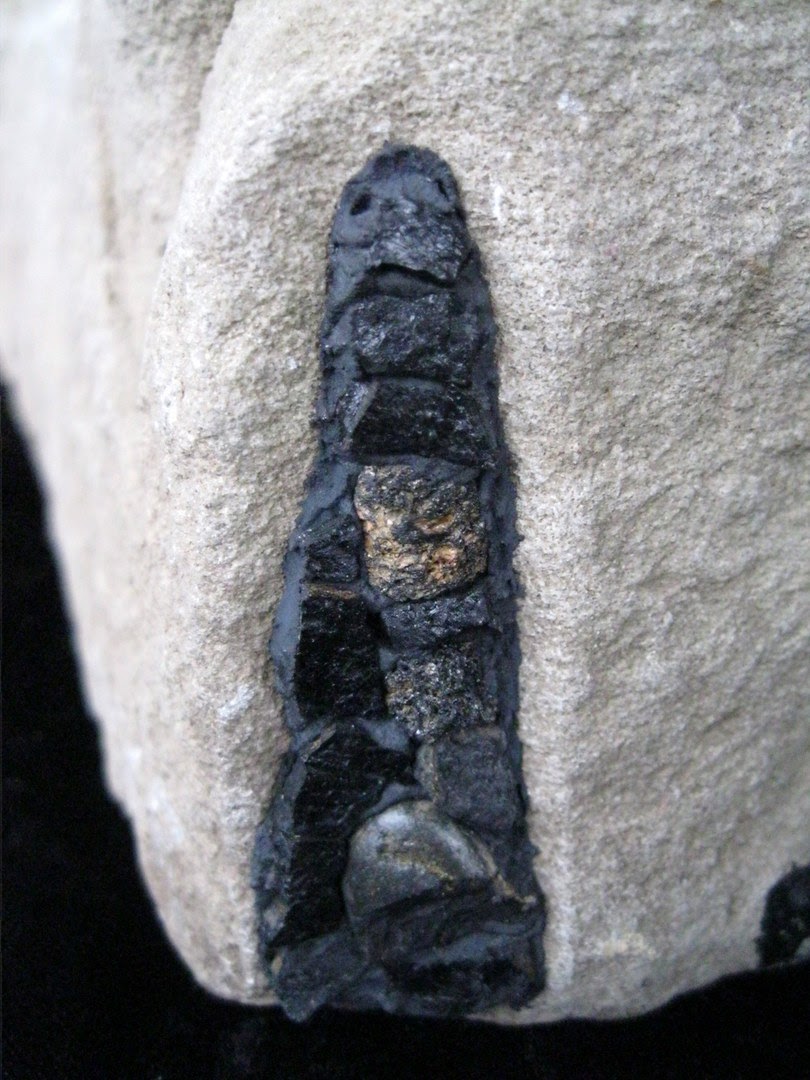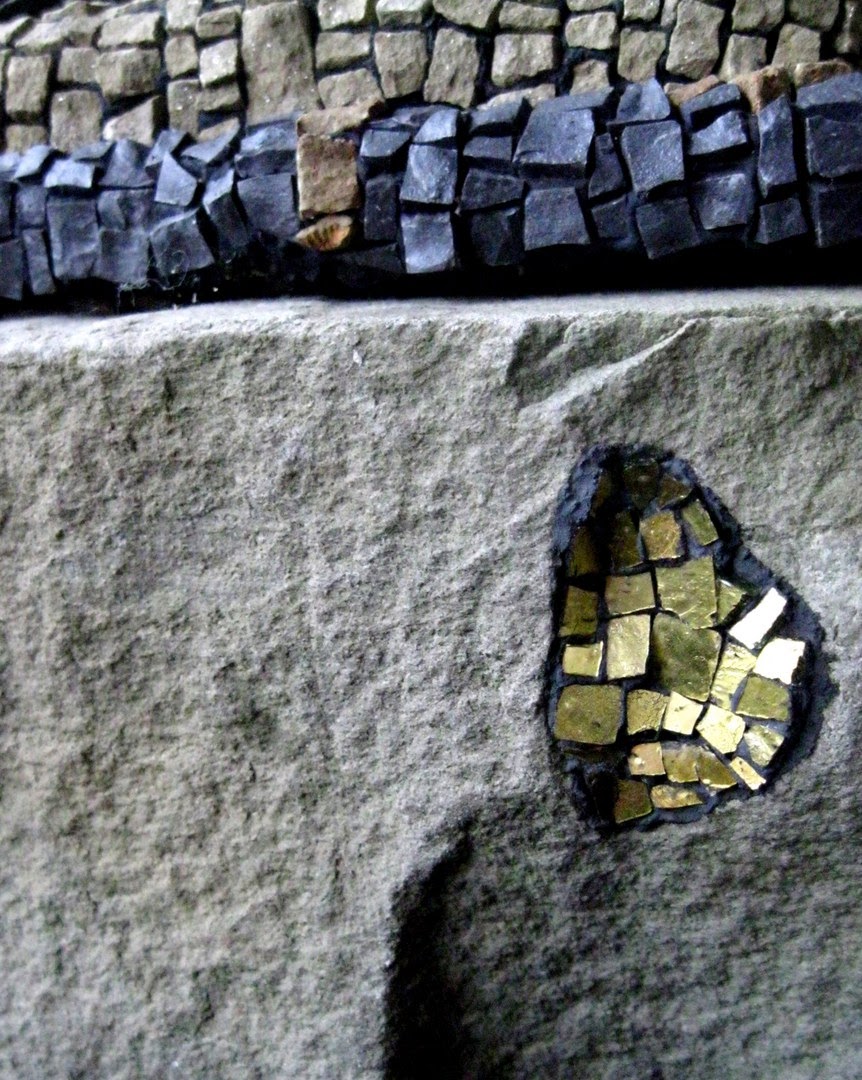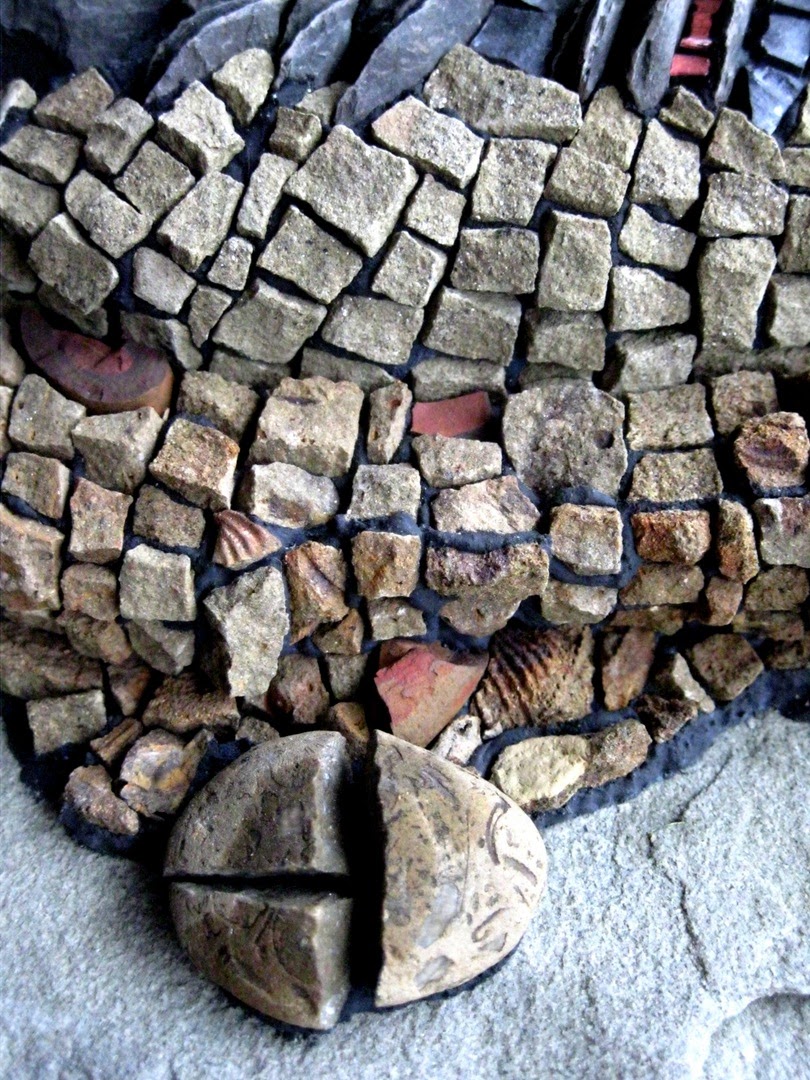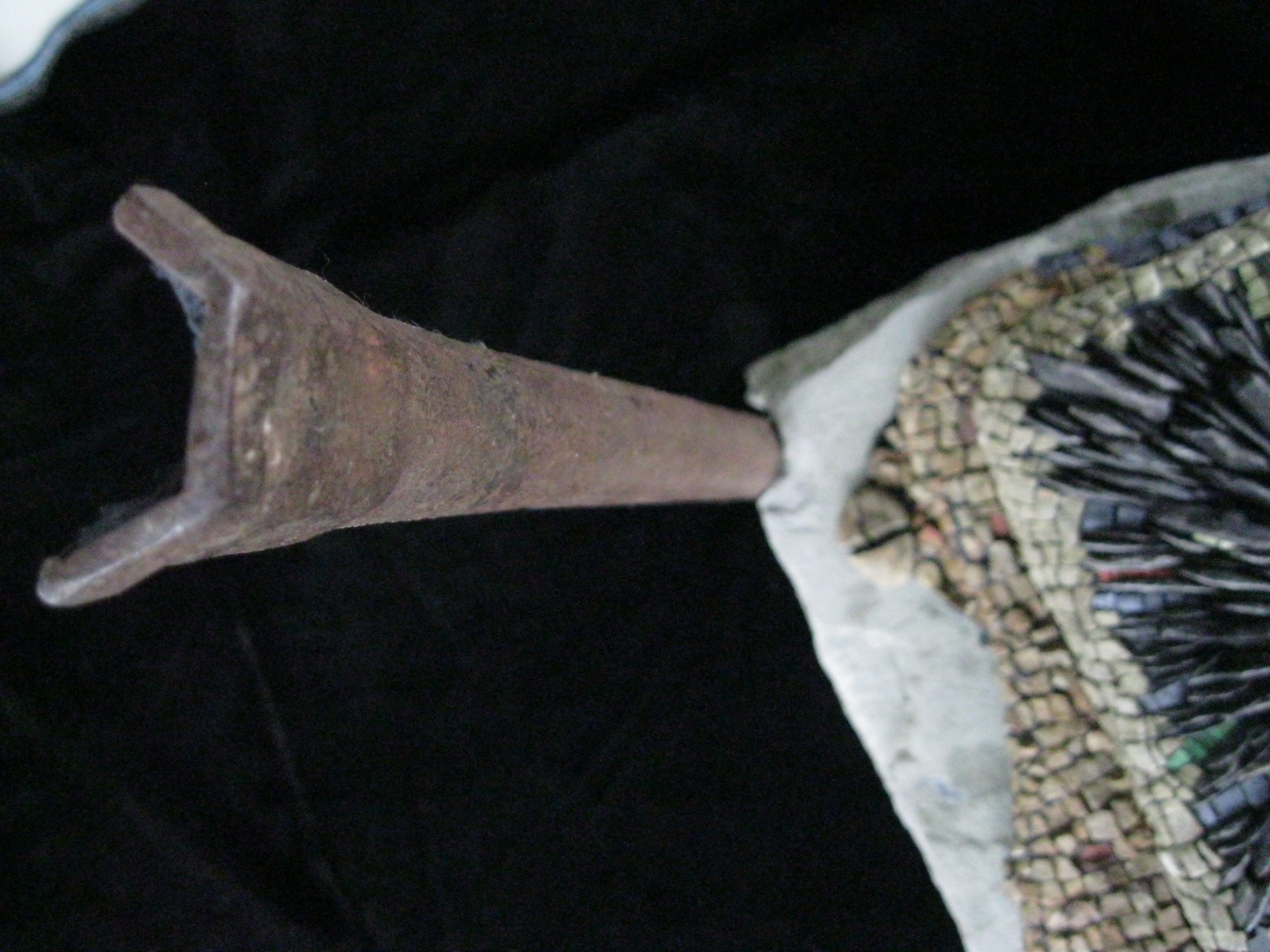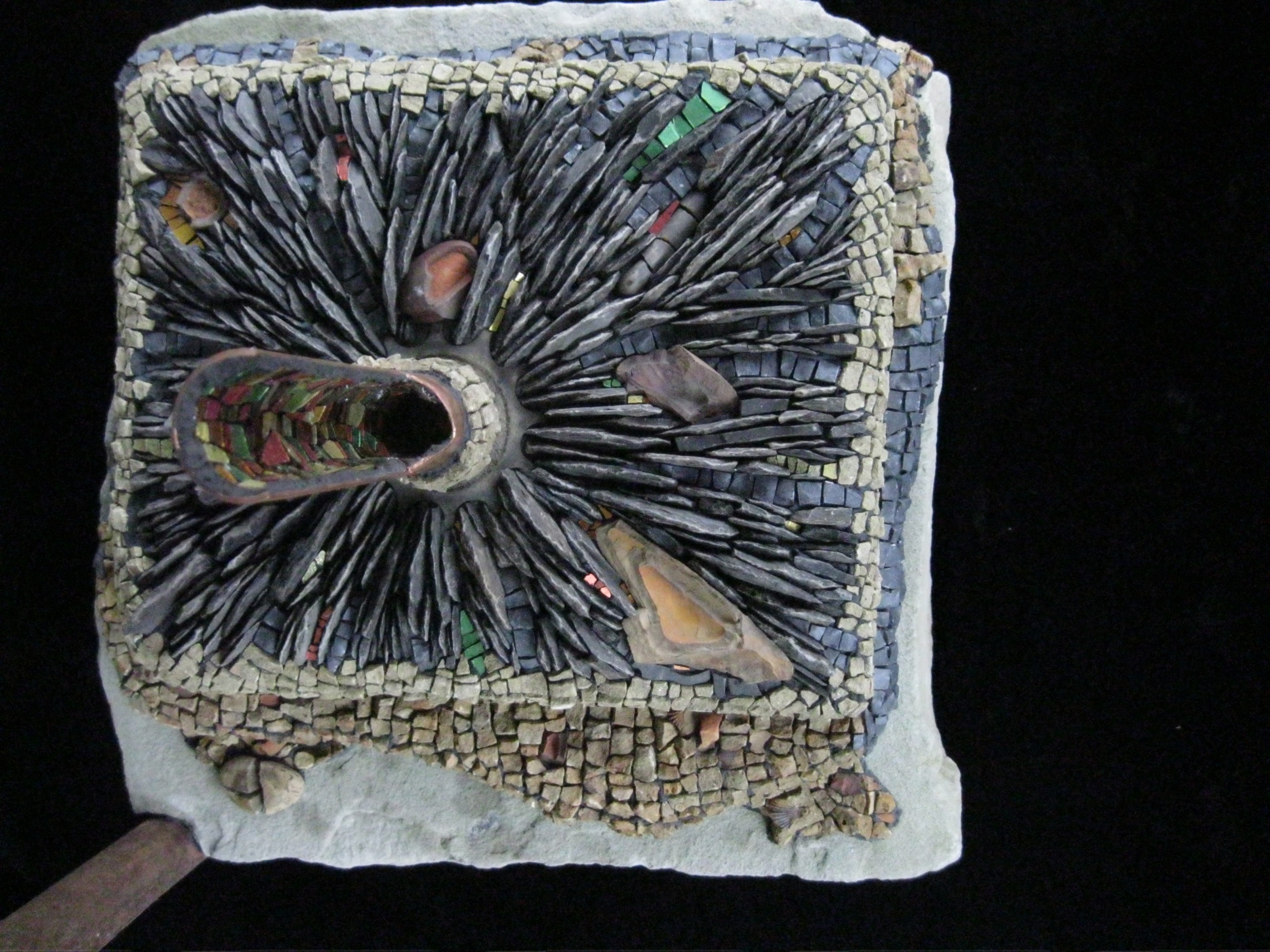 Questions and answers
Do you ship products?
Yes! We ship art, large and small. A shipping and handling fee does apply. We use USPS Priority Mail so your items can be tracked and received within 3 days once shipped.