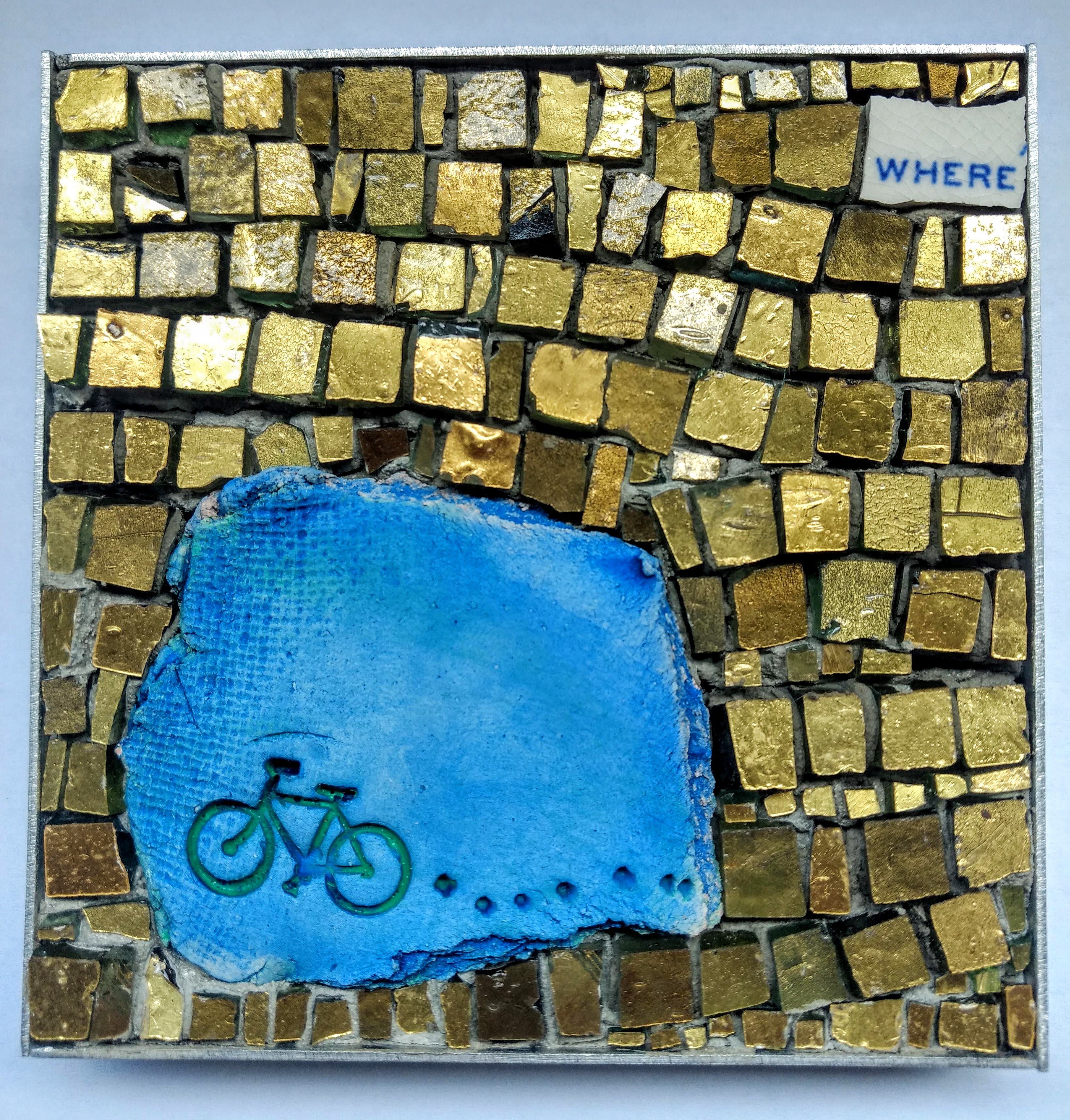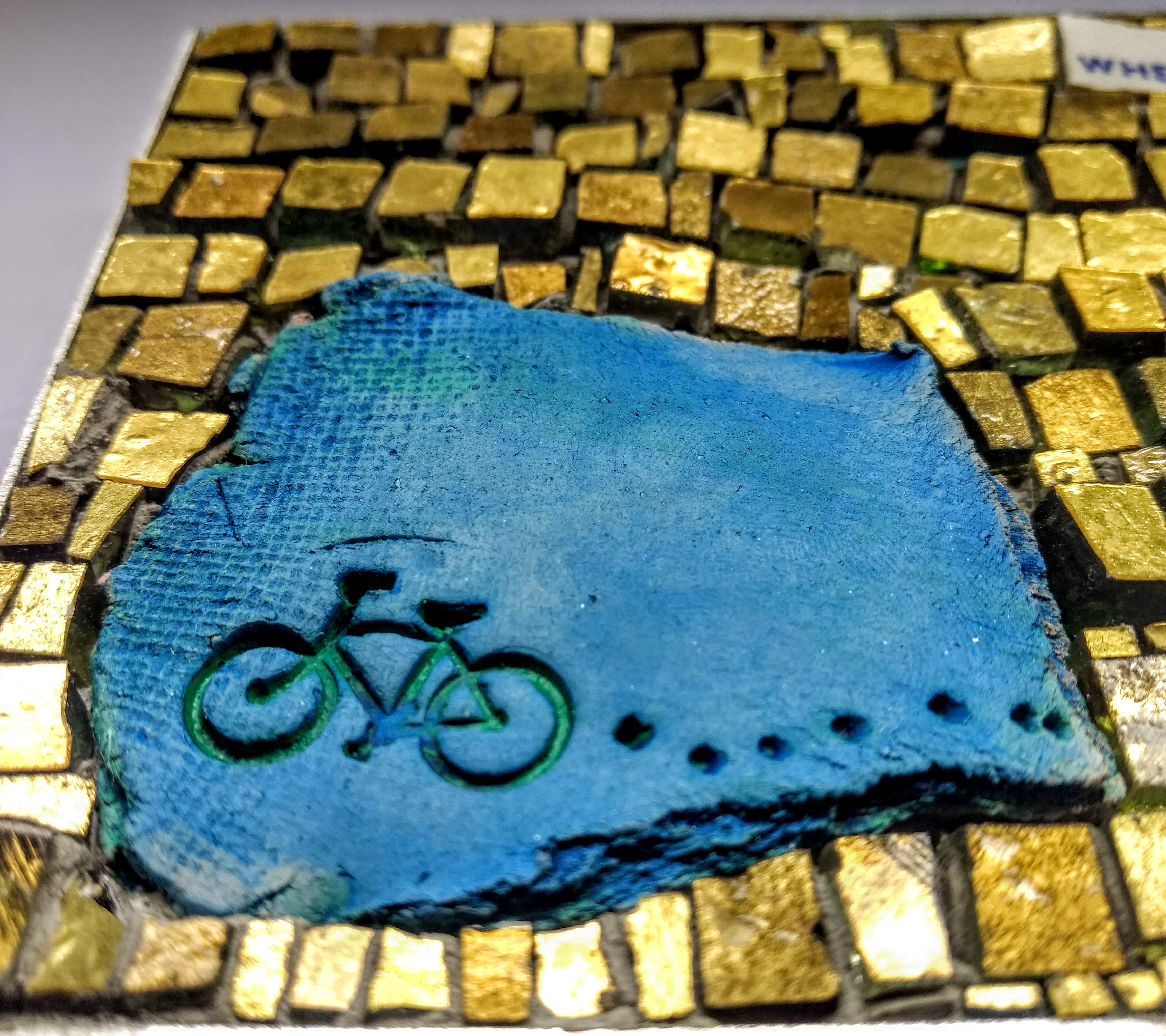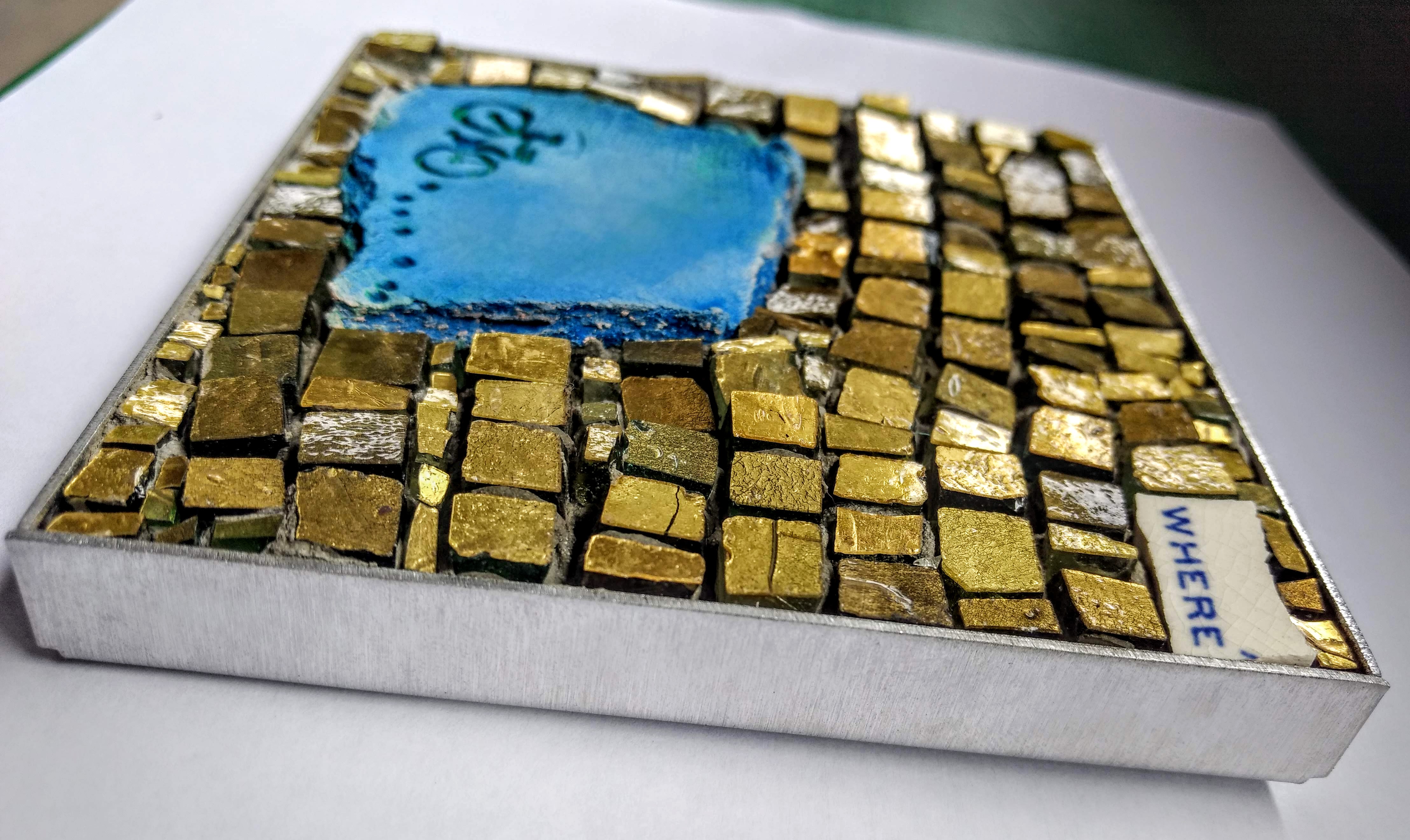 Biking Through Gold
$275.00
A pocket mosaic highlighted with a stamped clay bike against a field of 24karat vintage gold smalti.
Artist: Rachel Sager
Materials: 24karat gold smalti, clay, EZframe
Dimensions: 4inch × 4inch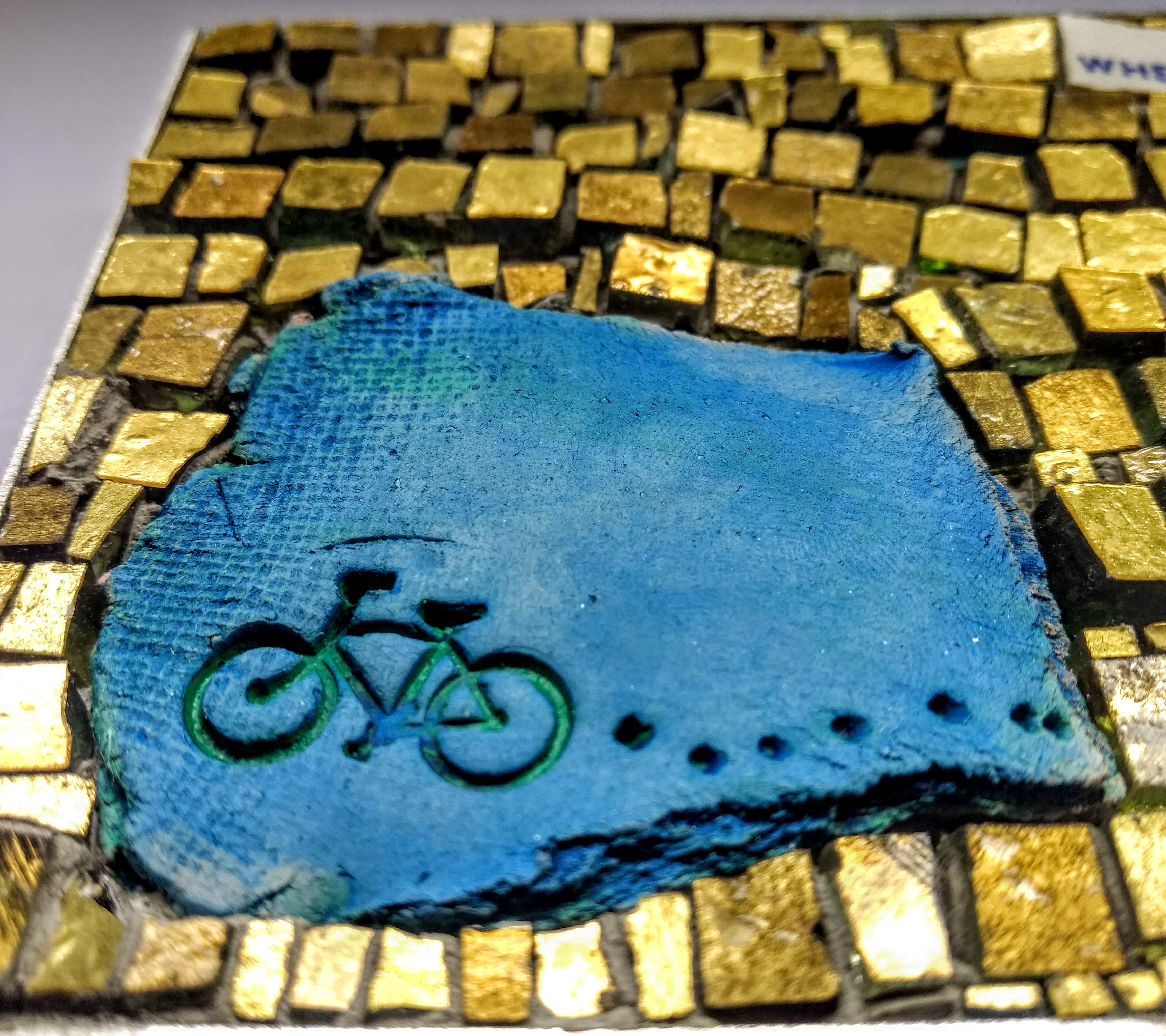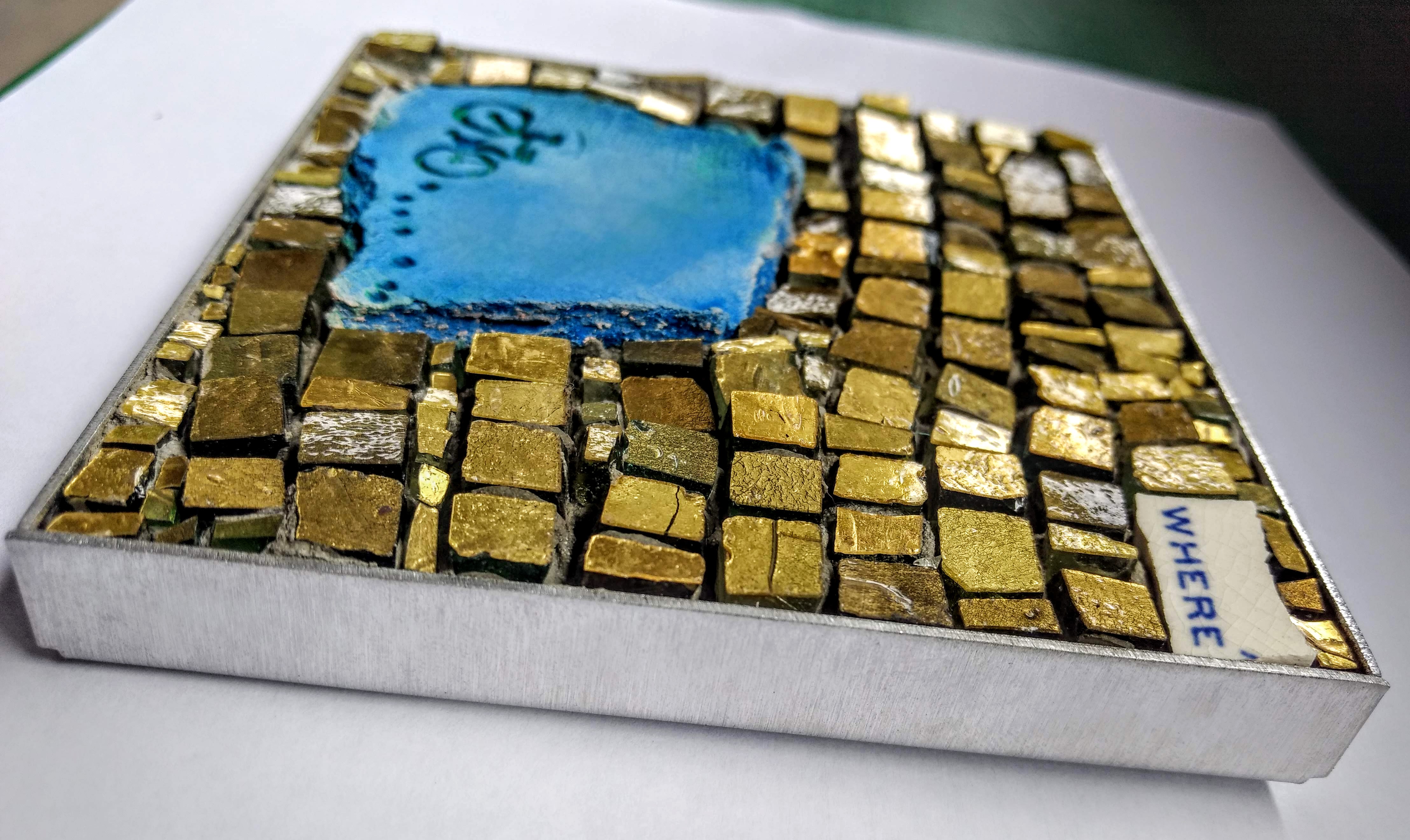 Questions and answers
Do you ship products?
Yes! We ship art, large and small. A shipping and handling fee does apply. We use USPS Priority Mail so your items can be tracked and received within 3 days once shipped.