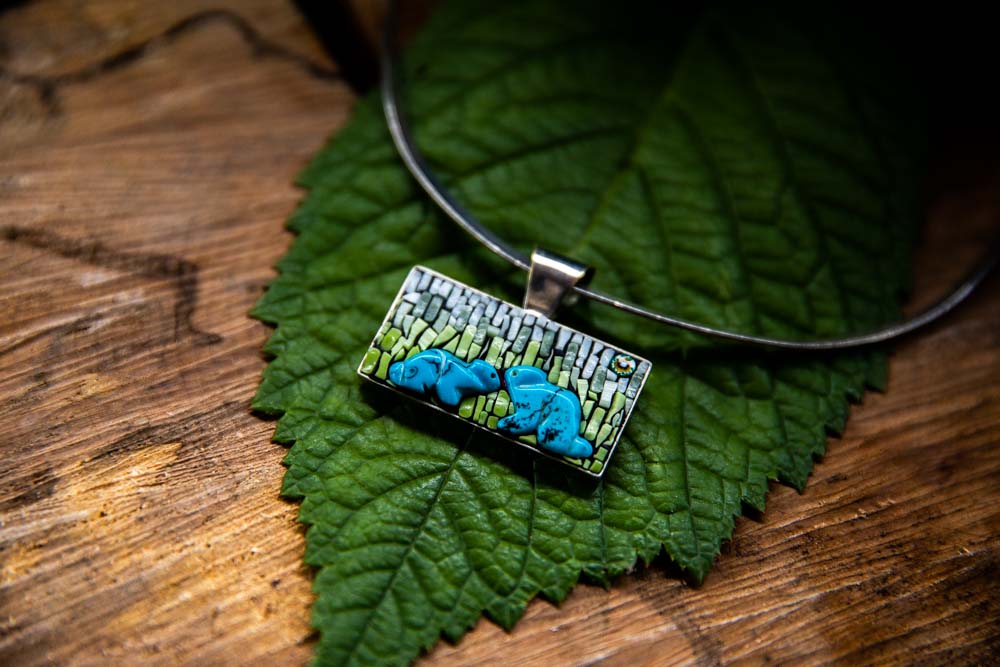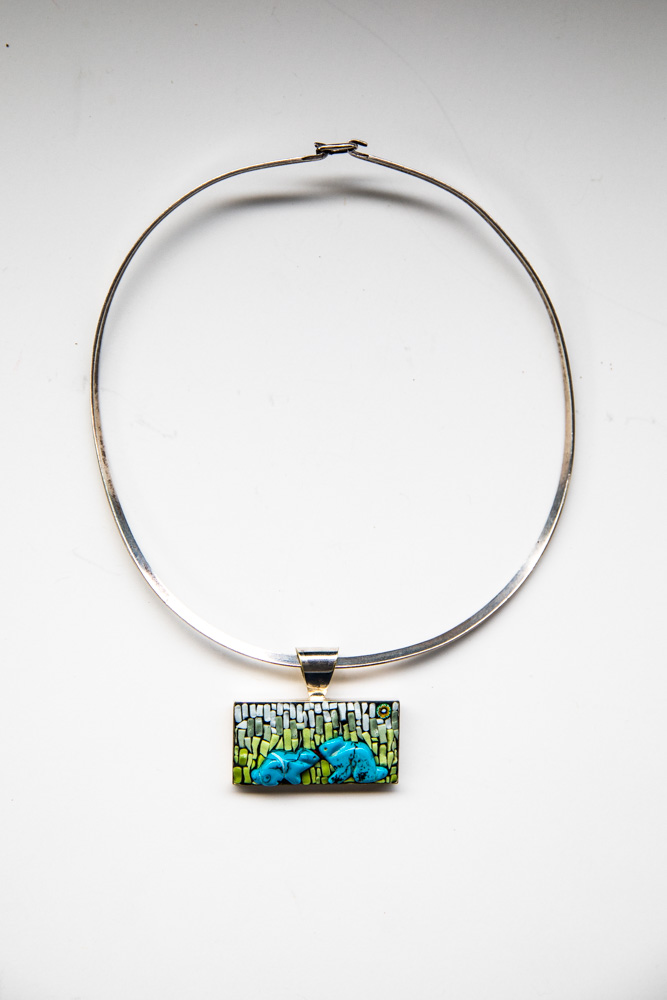 Imaginary Animals Kissing Pendant
$220.00
Two turquoise fetish animals set against a field of light green shades of vintage Italian smalti. Note the tiny slice of red glass where there lips meet and the millifiore highlight in upper right corner. Silver plate bezel and sterling choker.
Artist: Rachel Sager
Materials: turquoise fetishes, vintage italian smalti, millifiore, silver plate and sterling silver
Dimensions: 1.5 inches × 1.75 inches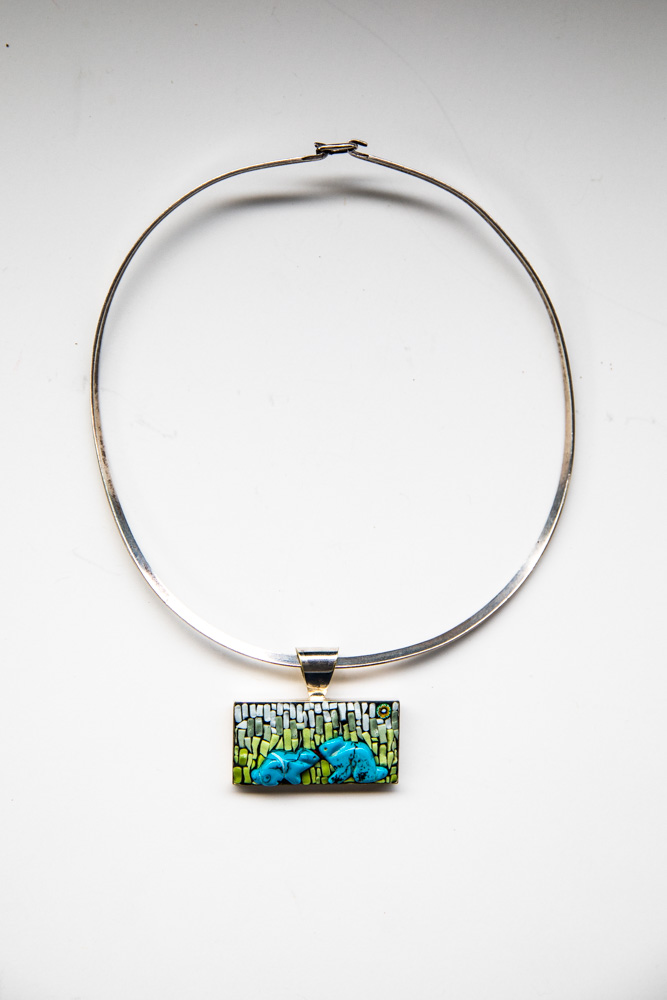 Questions and answers
Do you ship products?
Yes! We ship art, large and small. A shipping and handling fee does apply. We use USPS Priority Mail so your items can be tracked and received within 3 days once shipped.