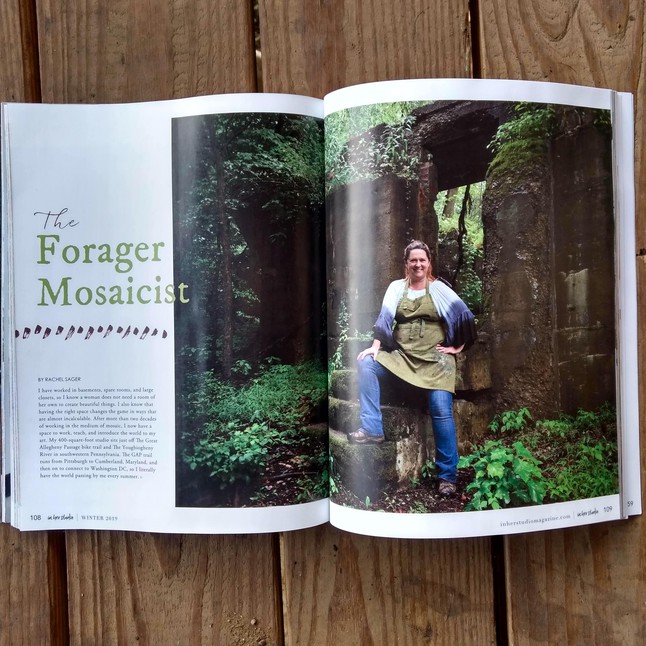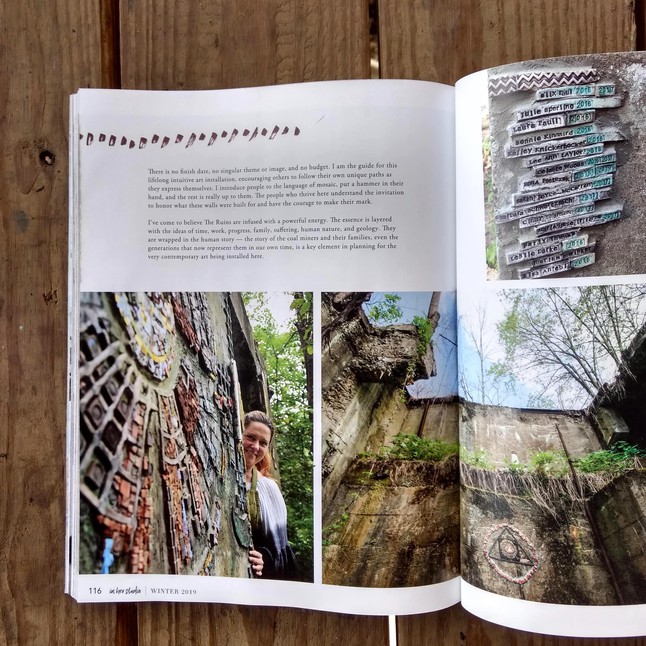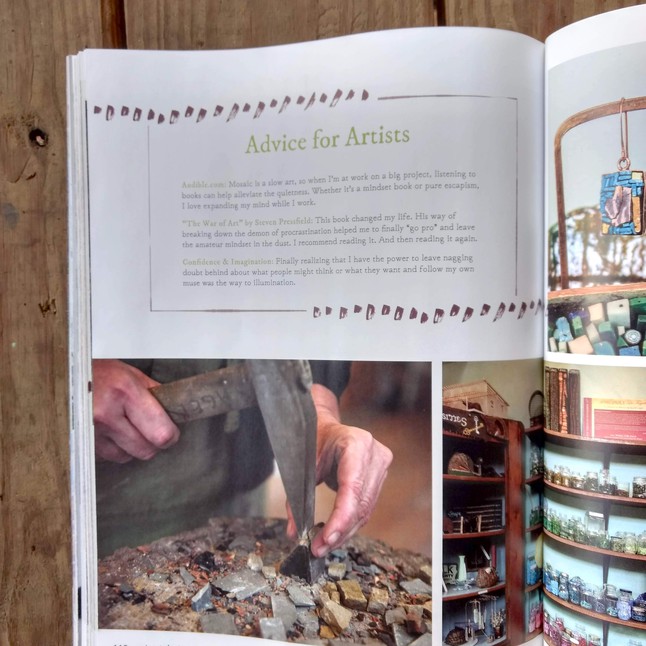 In Her Studio magazine (Winter 2018-19)
$15
The current issue of In Her Studio Magazine features a wonderful 10-page article about Sager Mosaics and The Ruins Project, as well as many other in-depth articles about the "spaces and stories of creative women". We love this magazine!
Artist: In Her Studio Magazine
Materials: N/A
Dimensions: n/a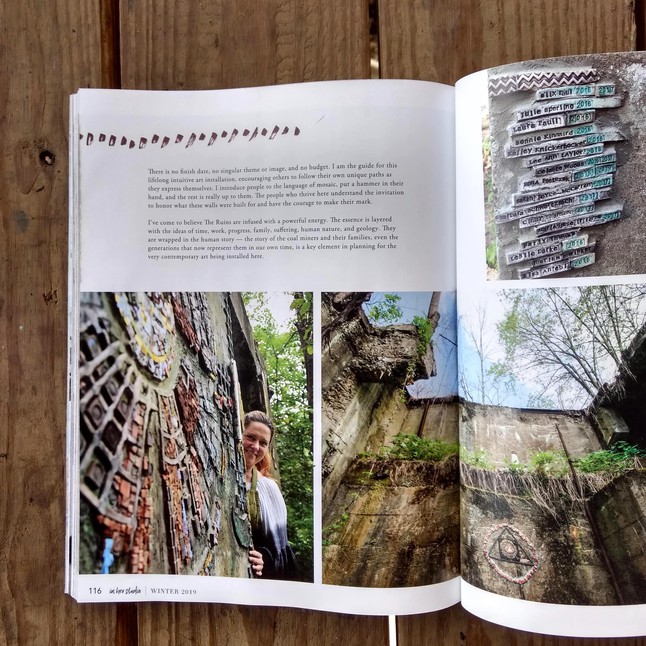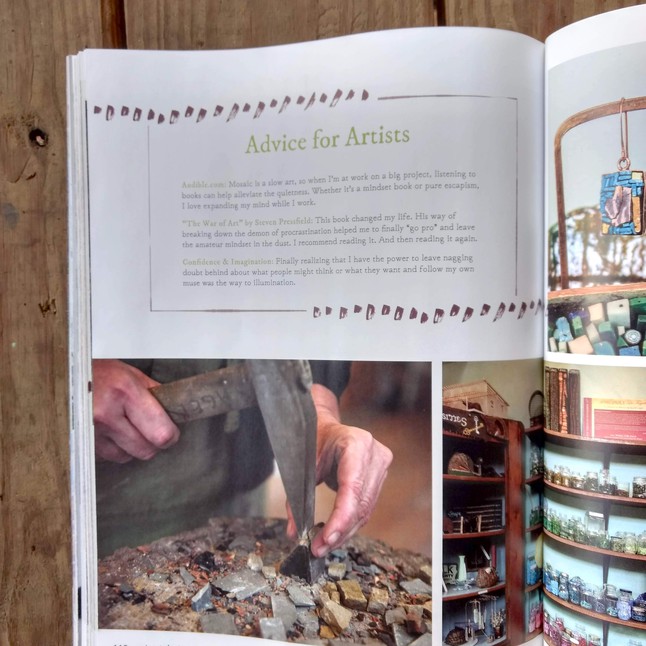 Questions and answers
Do you ship products?
Yes! We ship art, large and small. A shipping and handling fee does apply. We use USPS Priority Mail so your items can be tracked and received within 3 days once shipped.