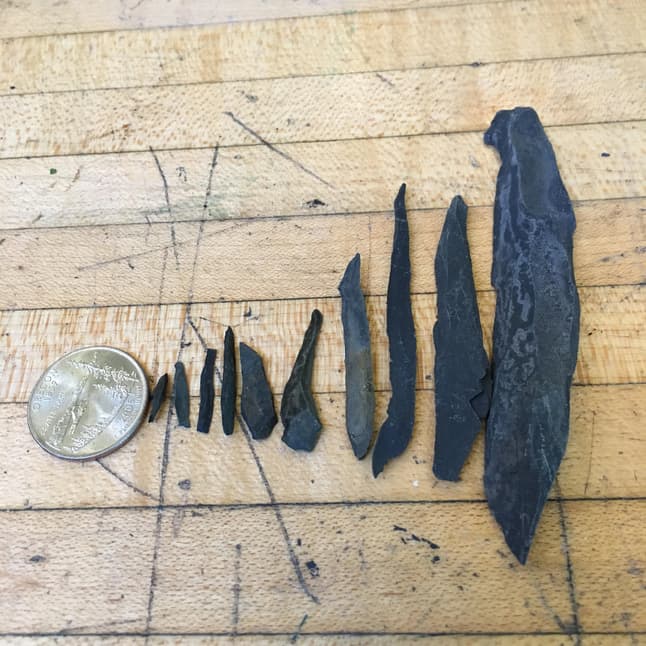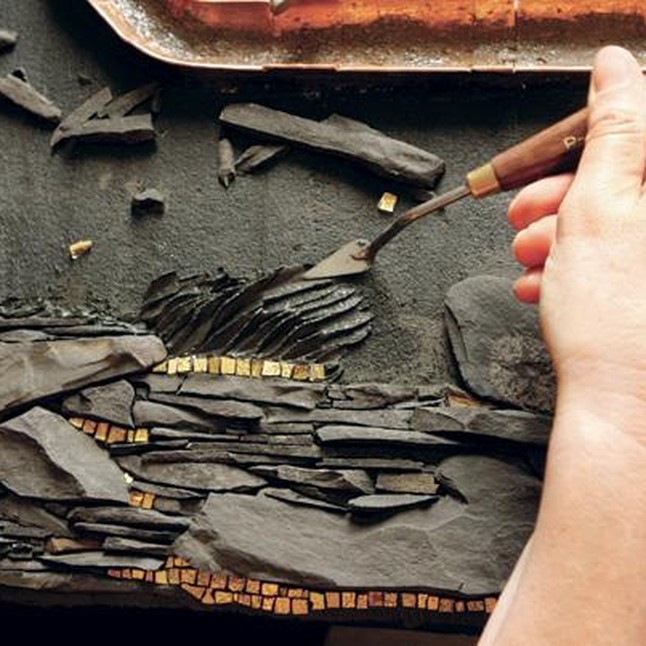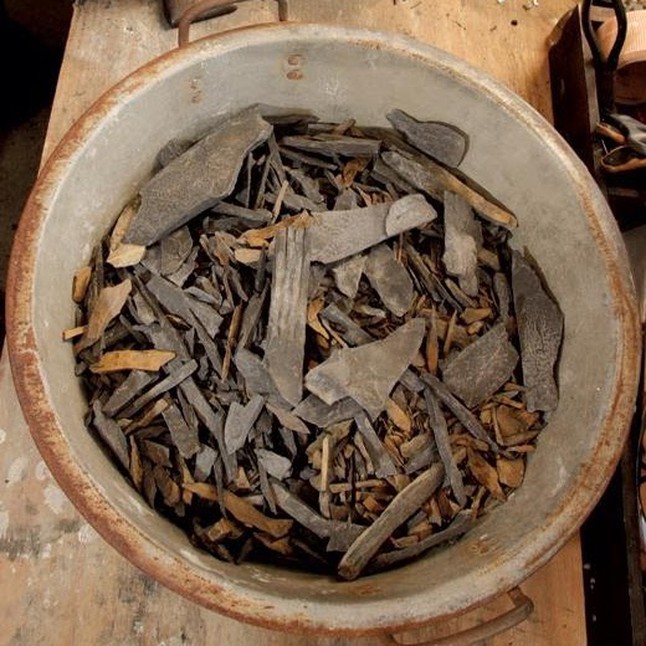 Marcellus shale needles
$6 - $20
The shale that's setting the world on fire… On whatever side of the energy vs environment question you sit, this unique material puts the power of communication behind your art. The giant swath of Marcellus runs 8000 feet deep below 4 states. And is rarely found above ground.
All shale is not created equal. Some is pitch black, some full of iron coloring. Others crumble to dust in your hands. This special stash is valued for its tiny, needle-like nature. It's narrow fingers are perfect for precise, detail work and outlining in mosaic.
"Enjoy the tiny-ness!"
Artist: Mother nature
Materials: Marcellus shale needles
Dimensions: packaged in bags by the ¼ lb., ½ lb., or pound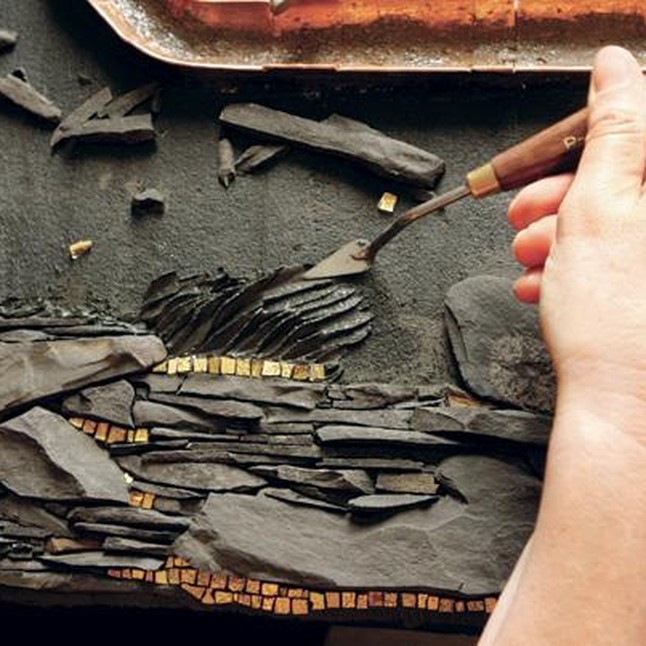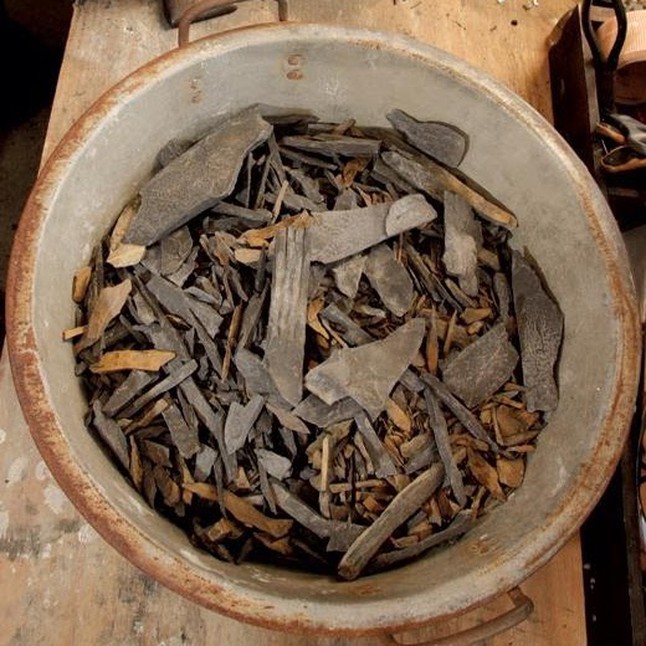 Questions and answers
Do you ship products?
Yes! We ship art, large and small. A shipping and handling fee does apply. We use USPS Priority Mail so your items can be tracked and received within 3 days once shipped.