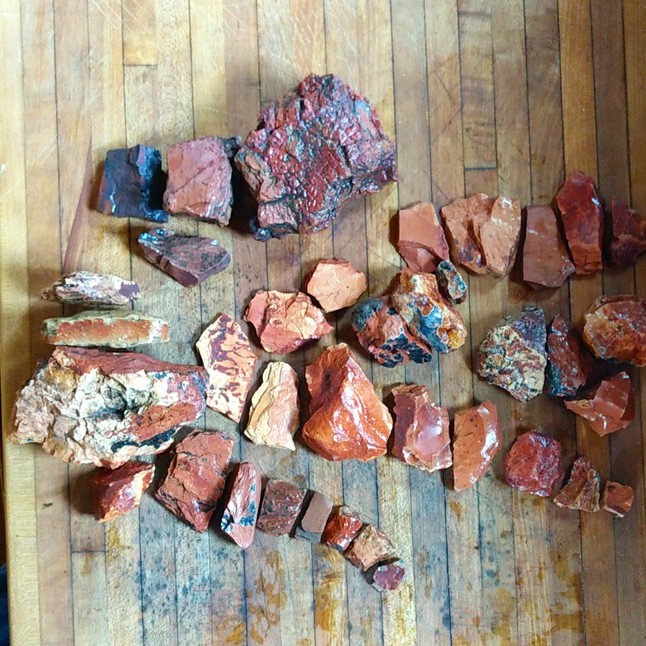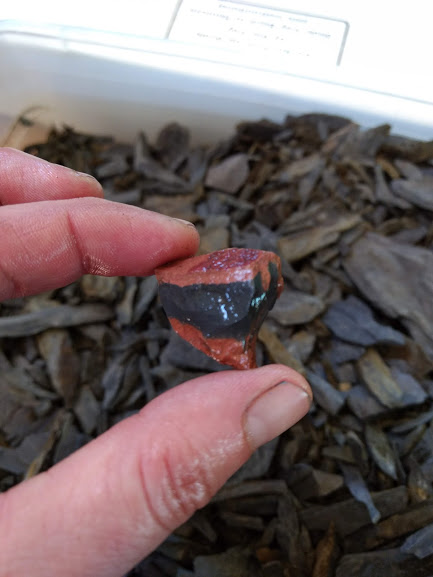 Red dog rock
$6 - $20
A forgotten discard of coal history. Along with the rich, bituminous coal seams in Appalachia ran shelves of slate and shale that were useless to the coal industry. These discards were piled up into mountains along the railroads and rivers. Because some coal was always left behind inside these mounds of slate, they would spontaneously combust at very high temperatures. The result is a stone transformed into all the shades of red an artist can desire.
Artist: Mother nature
Materials: Red dog rock foraged in rural Pennsylvania
Dimensions: packaged in bags by the ¼ lb., ½ lb., or pound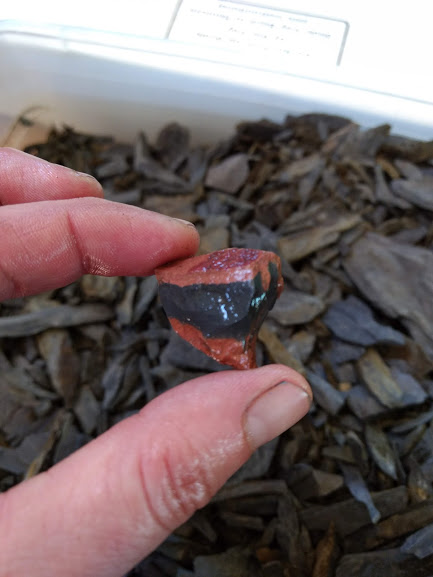 Questions and answers
Do you ship products?
Yes! We ship art, large and small. A shipping and handling fee does apply. We use USPS Priority Mail so your items can be tracked and received within 3 days once shipped.