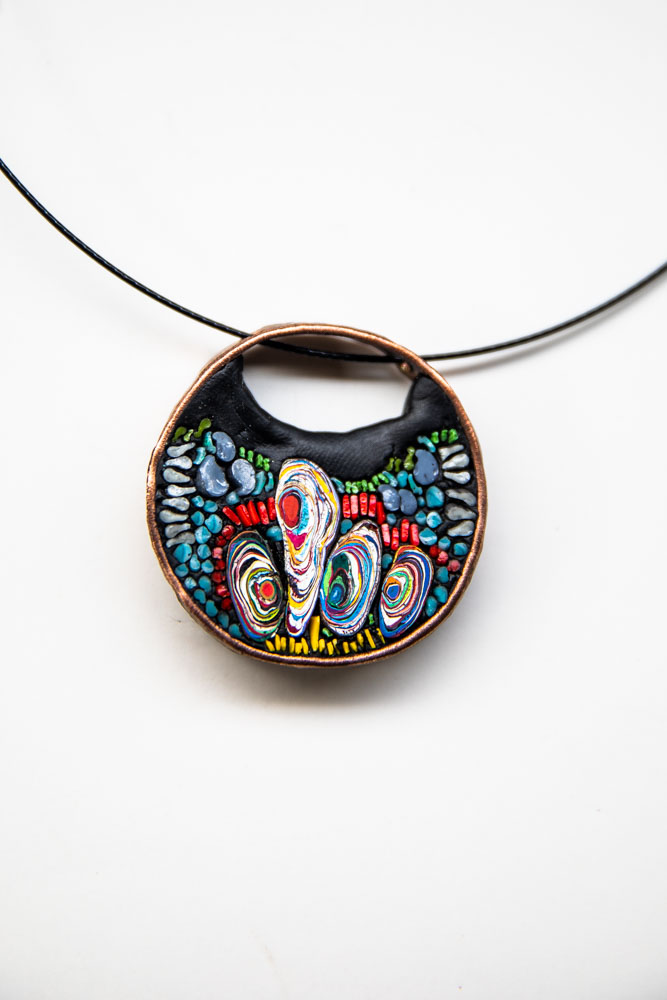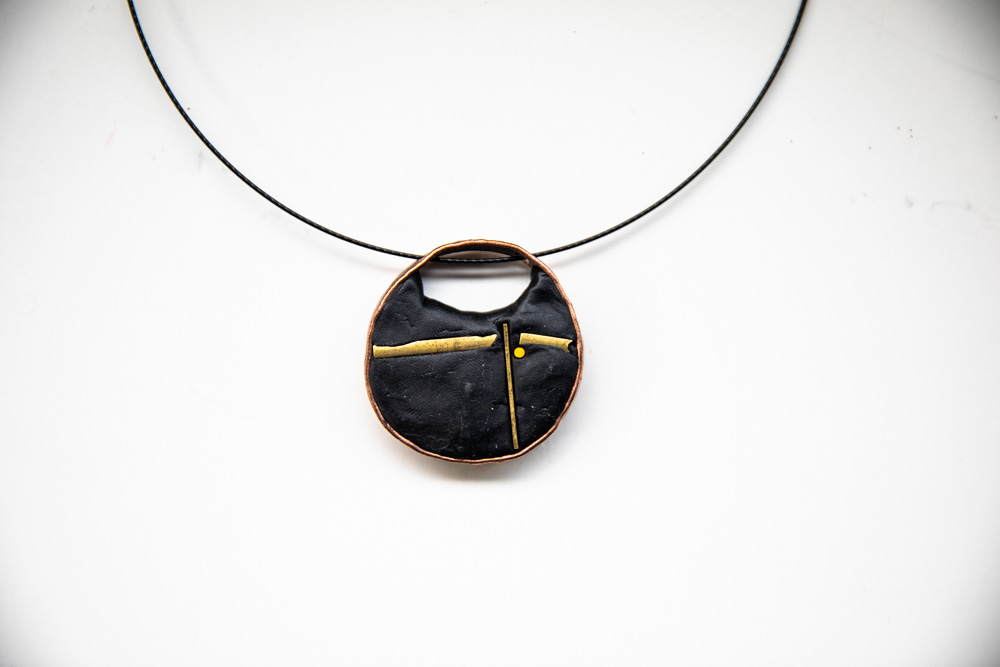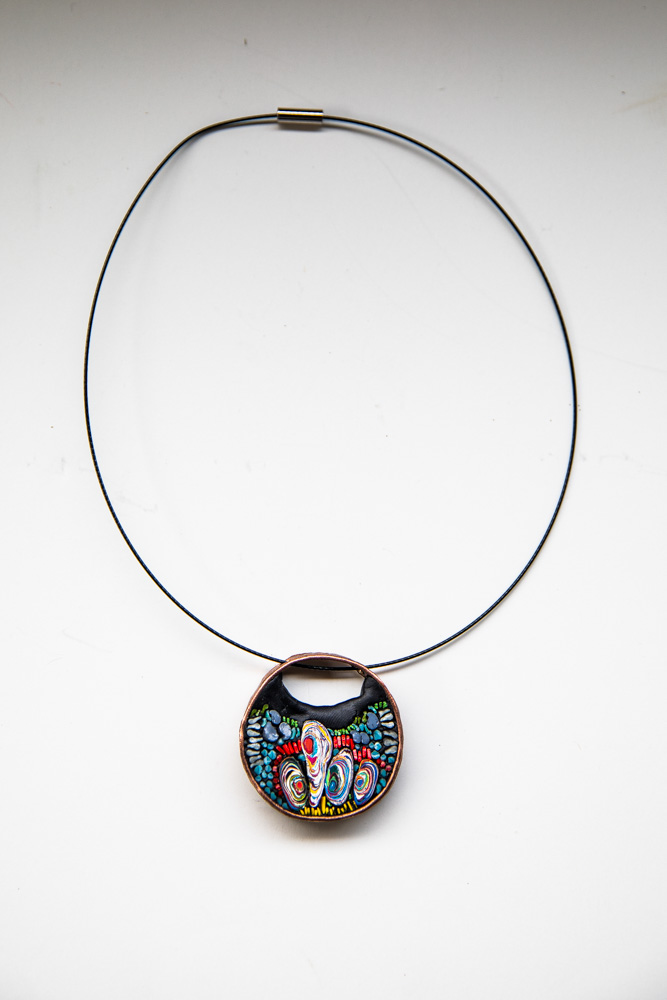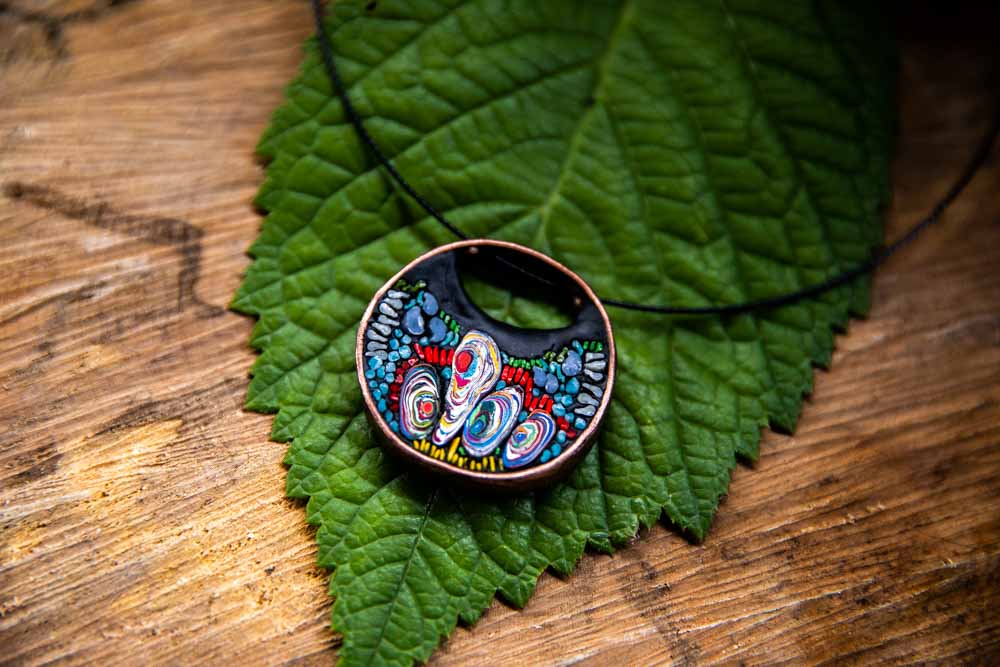 Taganite and Hammered Copper Pendant
$220.00
A hand-hammered copper sphere holds the tiniest unit that mosaic can be; filati. Nestled in the center are slices of layered paint from the bridge at Carnegie Mellon University, Pittsburgh.
Artist: Rachel Sager
Materials: copper, filati glass, taganite paint slices
Dimensions: 1.5 inch diameter and .25 inch thick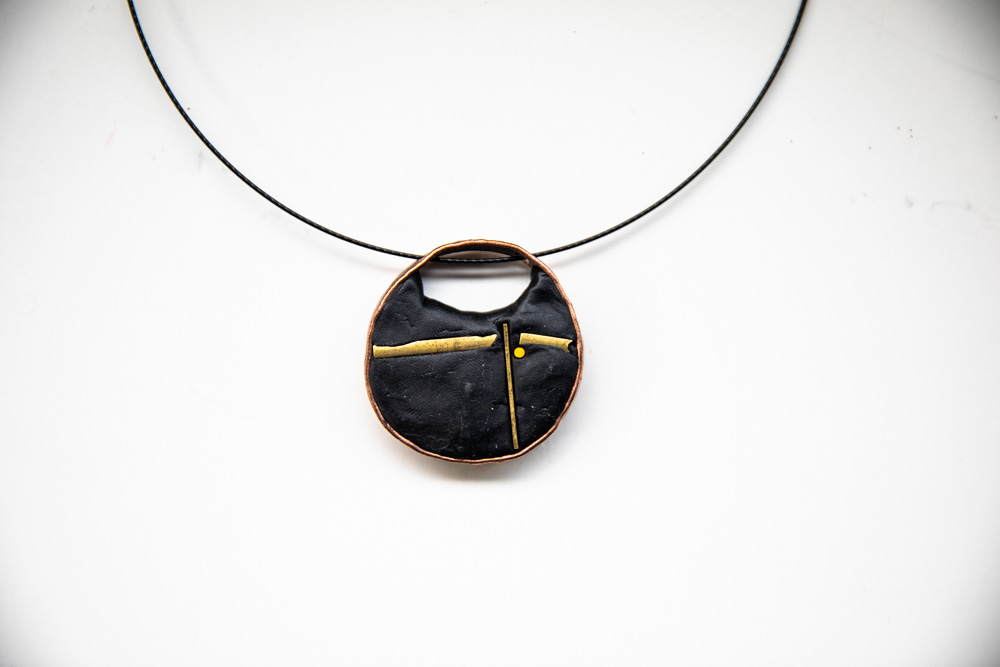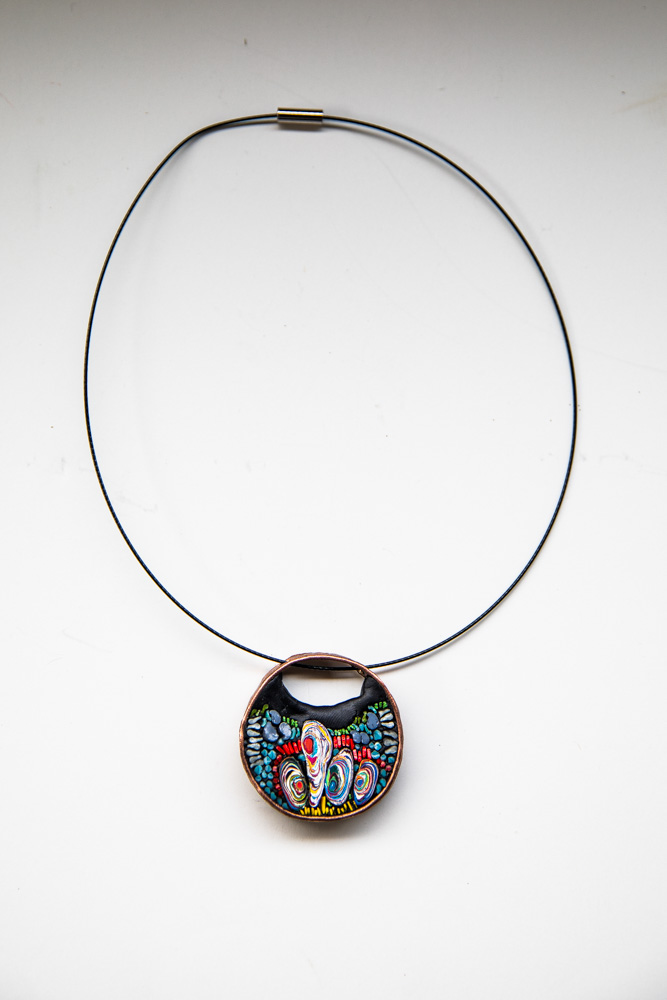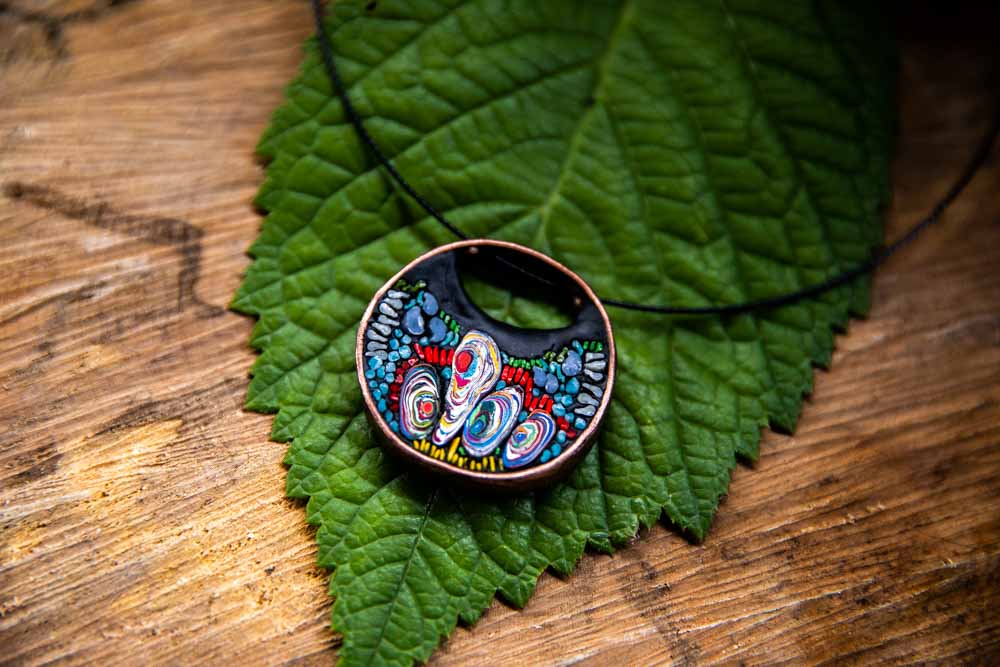 Questions and answers
Do you ship products?
Yes! We ship art, large and small. A shipping and handling fee does apply. We use USPS Priority Mail so your items can be tracked and received within 3 days once shipped.