Ruins tours open for the season! Book yours now
Book now
The Forager Mosaicist
A native of Southwestern Pennsylvania, Rachel Sager works on the cutting edge of the contemporary mosaic fine art movement. Her imaginary map-like mosaics have been featured internationally and in cities throughout the U.S. where she has received multiple Best in Show Awards in juried exhibitions and the MAI 2018 Best Architectural & Site-Specific Mosaic for The Fishers of Men Manannán mac Lir Mosaics: Spirit of Place located in the Cong Woods of County Mayo, Ireland.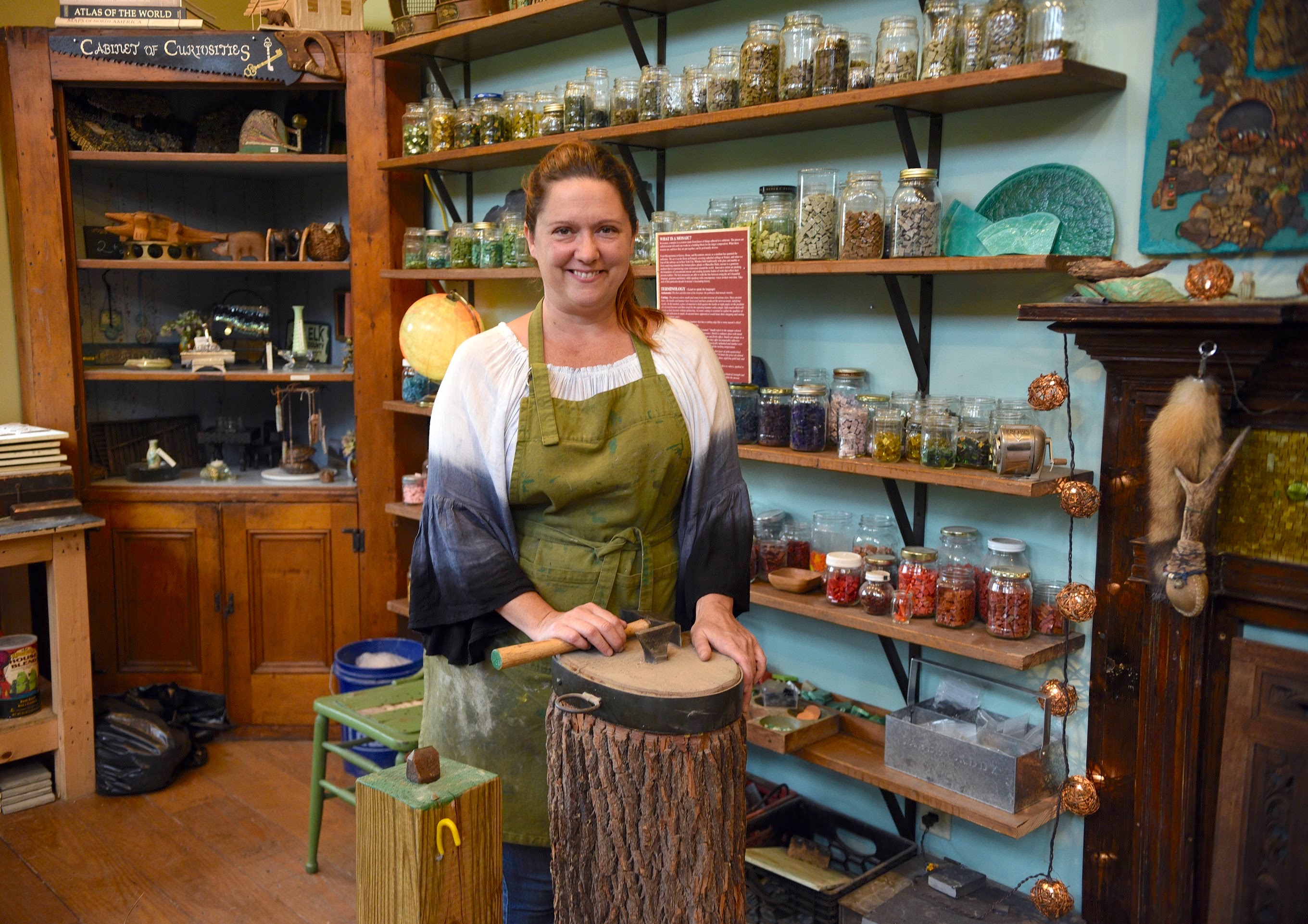 Small Art & Jewelry
Small pieces of wearable and one-of-a-kind art.

Made from Italian glass or smalti that is hand-melted by Rachel and pulled into long stringers called filati, the micro-mosaic format uses the smallest increments of tesserae available to the mosaic artist.

Very limited quantities of jewelry are available at a time.
Shop small products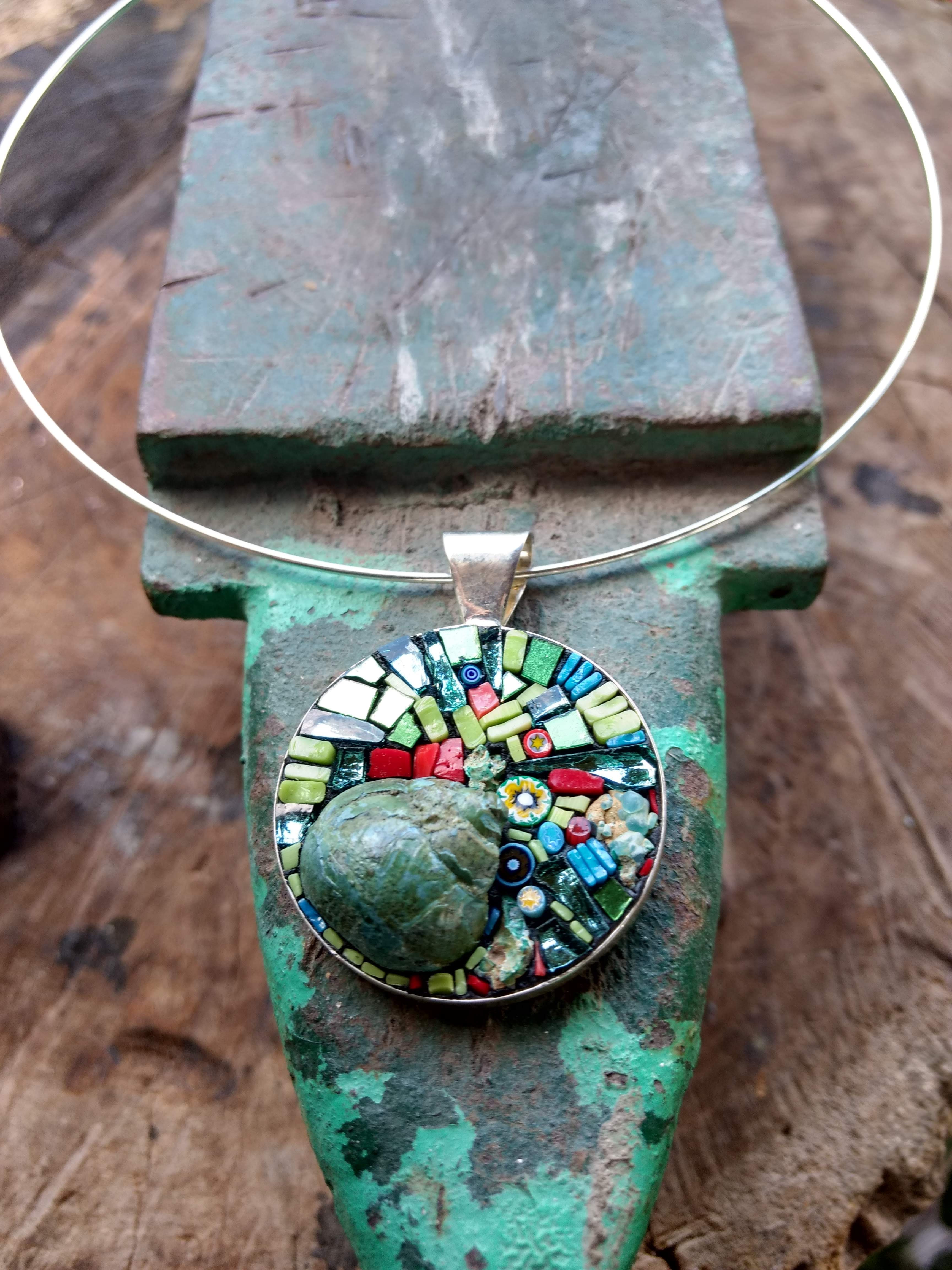 Large artwork
We carry art of all sizes. From small pocket mosaics, and GAP trail-themed magnets that can fit into a fanny pack, to large wall art and other treasures.
If you arrive by bike, and don't care to leave any heavier than you arrived, we will happily ship anything you can't live without.
If you're on a long journey, it might even make it home before you do!
Shop Large Art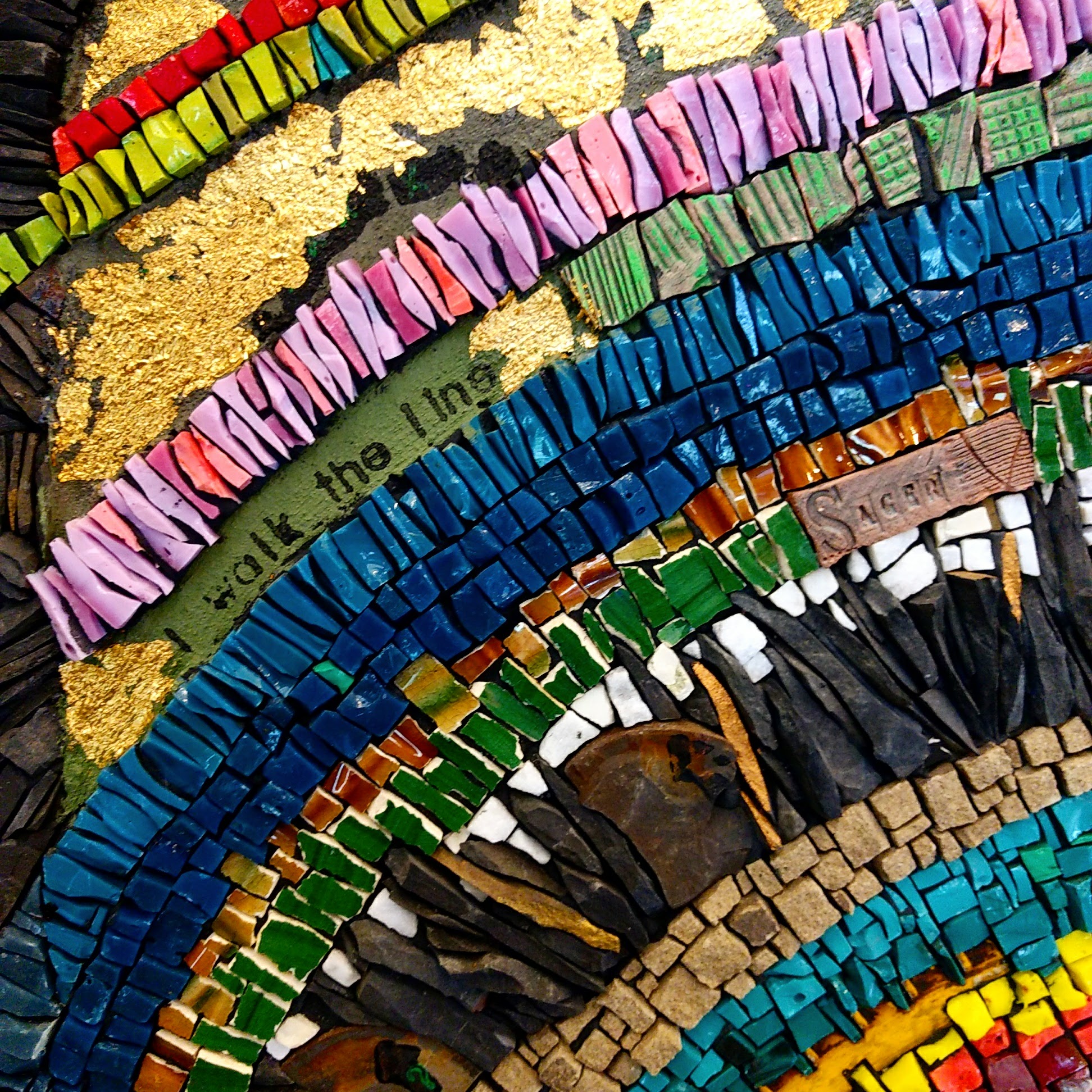 Online courses
Learn from me wherever you are in the world by investing in one of my online courses at Mosaic Arts Online. Once purchased, these classes are yours forever. You don't need to take notes; just watch it again! Learn from your couch, hit pause or rewind as often as you like. Skip the costs of travel and learn in your own place at your own pace!
View online courses